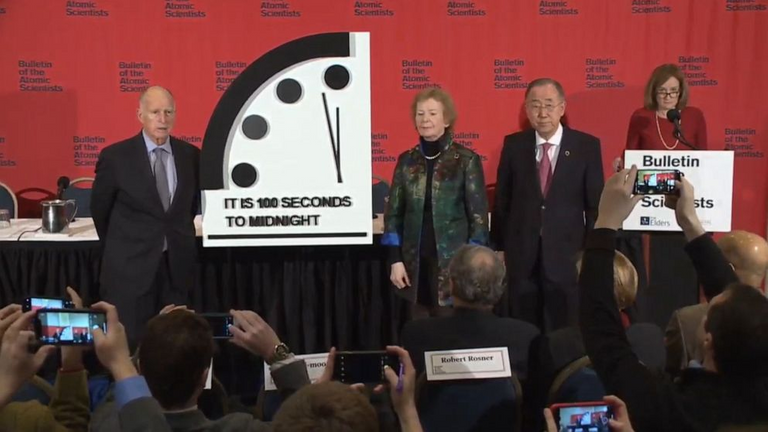 https://www.nbcnews.com/science/environment/scientists-move-doomsday-clock-closer-midnight-n1121176
---
Good grief, I saw this headline and immediately wondered what nuclear crisis was occurring. But, no, fortunately it's only some knuckle-headed scientists (or perhaps "scientists") co-opting the Bulletin of Atomic Sciences Doomsday Clock for their own ends.
The threat of nuclear war is, thank god, much more remote than it once was. But a terror-inducing meme is too politically useful to not co-opt to new purposes when the old ones begin to fade.
And never mind that instead of warning us about a doom that could happen unexpectedly within minutes they're now using the meme to scare us about cherry picked climate models, which - in the unlikely case they're accurate - could doom us in a few generations.
Nothing to see here folks. It's just politics.