I would not call it information war. Sure its central planners against freedom of choice, but both parties don´t know, their information is plain noise. Simply because they cant know. One can not even predict the trajectory of a double pendulum (and it has only two interdependent elements. The climate system has how many? ;D).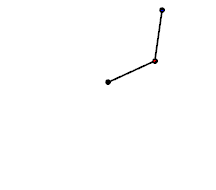 The reasoning behind AGW is that relation does not matter. A small change in input can cause a big change in out-put. Its non-linear. Yes, other CO2-Elements dwarf our output, but our output can easily trigger a change in the output of the Siberian traps and those traps than cause an serous change in the dynamics of the system (tipping elements).
ONE snowflake causes and avalanche ´, only one and in fact it could also be a butterfly, the system does not care. On the other hand, it could be as you described it, that emission of CO2 will be indirectly beneficial for us, then avoiding emission has a worse effect than pushing emission. Its undecidable and not an empirical problem. Its not about climate, its about economics. Its about convincing people to sell their new cars to Africa in order to buy a new electric car in order to stimulate economic growth. Pro-Climate effectively means more CO2, so why being mad at them?