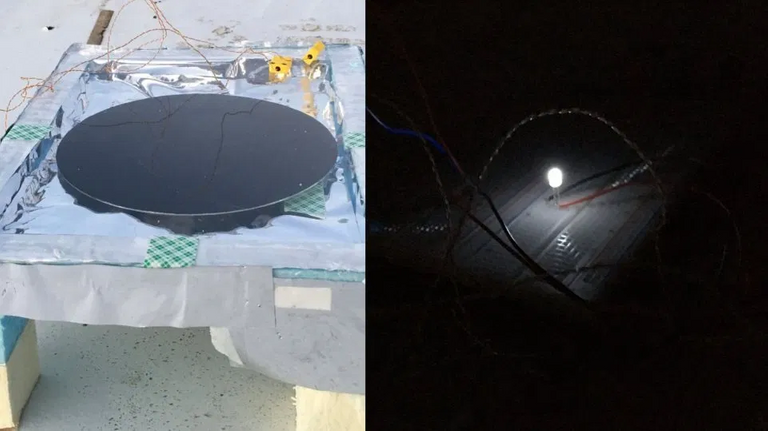 Solar power is a has a lot of feel-good aspects to it. It's solid state with no moving parts, works well for several decades with little maintenance, and directly converts energy from our sun.
The price of solar per watt has crashed massively, and it seems that it will soon reaching parity with fossil fuels. There are, however, still significant challenges, as Photovoltaics require expensive rare earth minerals which are in short supply, and can be difficult to recycle.
Another big issue of solar power is is only provides power during the day, in clear weather. An intriguing new design tries to respond to this – A device that harnesses energy from the temperature difference between the Earth and cool night air.
The thermodynamics seem reasonable, though the Energy Return on Energy Invested is atrocious. 0.5 watts m² cannot be compared with the 1000 watts m² of standard PVs (at 15-20% efficiency, so 150-200 watts per hour on average).
But I love the flipped paradigm of generating light from the cold dark night. It illustrates that there are plenty of innovative new ways to generate small amounts of renewable energy for IOT devices in dark places, or to create a compound system of multiple renewable components, better able to cope with environmental changes.
For now, however, the safest possible implementations of nuclear energy may be our best bet to protect our environment, particularly if we can move to a thorium fuel cycle.