Any chemistry, biology, or health educators out there?
Or do you know any?
For my show tomorrow afternoon, I'm interviewing molecular biologist Bryan Jones. He's going to talk about his work modifying cell genes for disease treatment.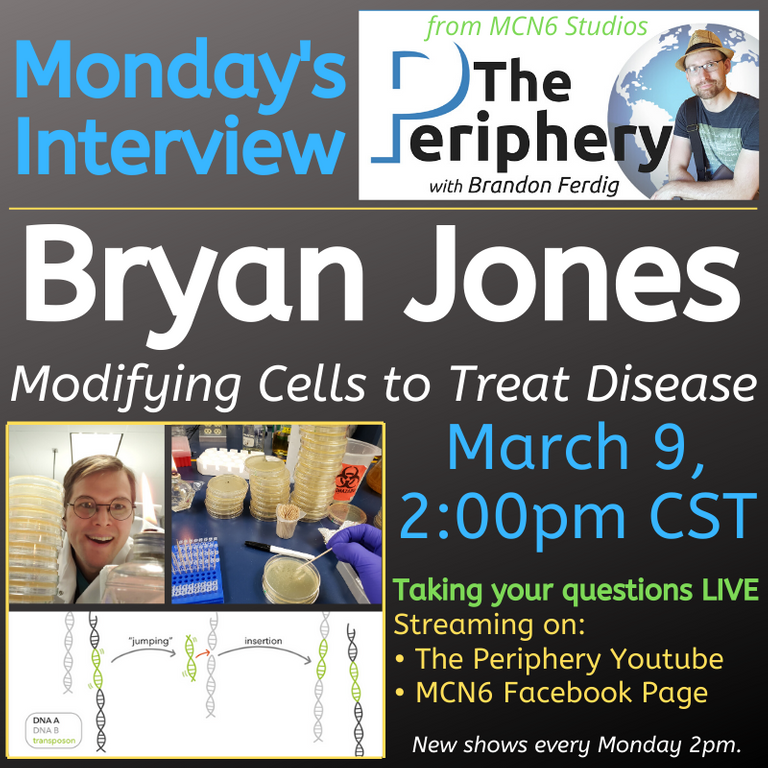 This show is LIVE, and we're taking questions from those following. Educators, we'd love to have your classrooms follow along and ask any questions for Bryan your students have.
If you know any such educator, please share this with them. Feel free to also send me their info, so I can reach out to them. This is a great opportunity to connect students with this research professional!