The second week is already well underway, and for the time being the fish catches are in line with expectations. They mainly consist of the pelagic species herring and sprat, with the occasional anchovy or sardine in between. In addition, whiting in particular is caught, but the first cod (55 cm), Norway pout and haddock have also emerged. Although the otter trawl is not aimed at flatfish (we will have the beam trawl surveys later in the year for that), dabs, plaice and some lemon sole, scaldfish and solenette have already been caught.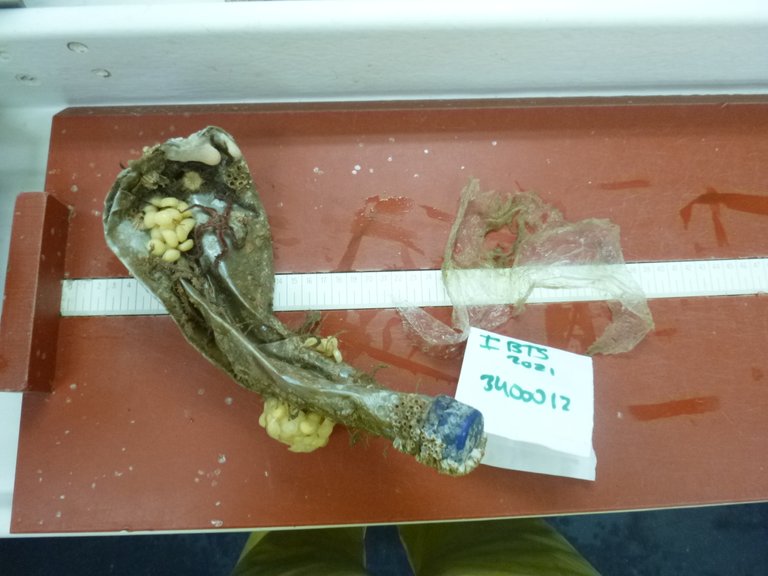 In addition to all this life, we also document the litter that we get on board that got into the net while fishing. These data are used to map the extent of the presence of waste on the bottom of the North Sea. The waste from this survey is one of the OSPAR indicators for good environmental status.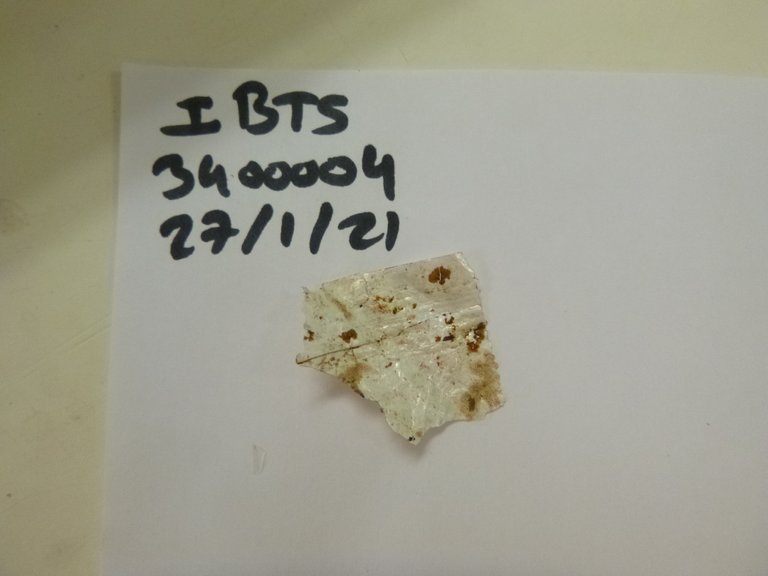 The North Sea is often seen as a polluted sea with a lot of waste floating around. Despite these concerns, we also see that little or no litter is brought on board in some fishing areas. The waste that we do find is categorized into different groups according to material type such as plastic, metal, wood, etc. and is also divided according to shape such as bottle, bag, or rope. Plastic was the most common group of waste in recent years and this year, and is in line with what we saw so far. In addition to the subdivision, we look at which species grow on the litter, because despite the negative effects of waste in the sea, there are also a lot of benthic species that use the plastic as an attachment or shelter. The diversity and size of species could even be used as a measure to determine how long a piece of waste has been floating around in the sea.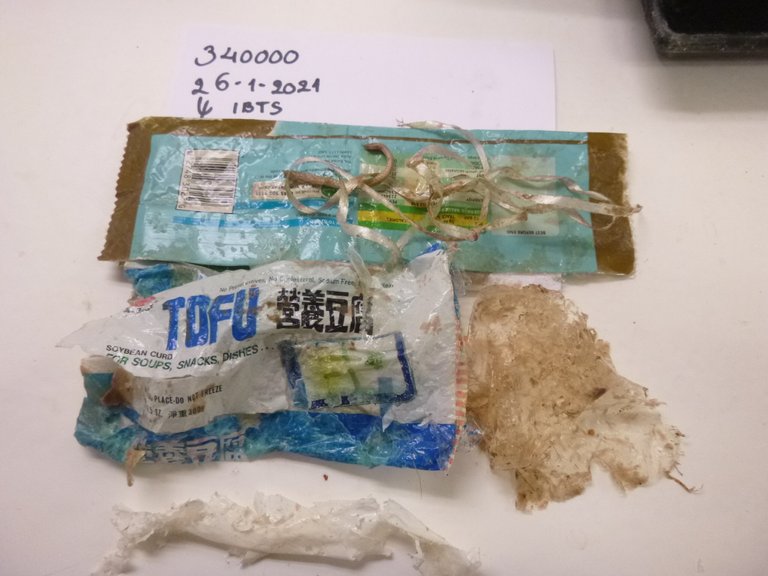 Today we had a number of beautiful examples of litter in the North Sea that were covered with all kinds of benthic species. As an example, we found a plastic bottle littered with barnacles, brittle stars, whelk egg capsules and Lump sucker. When counting the species, even a porcelain crab crawled out of the crumpled bottle. Nice to see so many species together. And even though you are in the middle of the North Sea, far from land, you come across all kinds of unexpected groups of plastic. Food packaging such as potato chips and candy bags are common, but today it was a tofu packaging (photo).