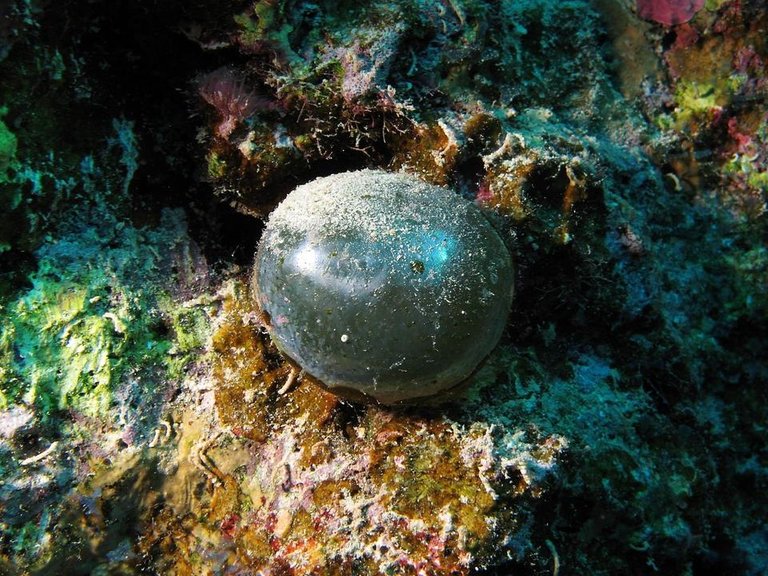 Image: Alexander Vasenin/Wikimedia/CC BY-3.0
The large ball pictured above is a single cell. It is a specimen of a very large algae colloquially called sailor's eyeballs or bubble algae.
I have never heard of these organisms and never imagined single cells can ever grow that large - simply due to the fact that the surface area grows as the square of the object's linear size while its volume and mass grows as the cube of its linear size. So in short, a cell that is too long ends up having its membrane hold too much mass together - and it eventually breaks as a result. Additionally, the membrane fails to allow enough fluid movement across it facilitate metabolic processes going on inside the cell.
These cells are multi-nuclear, so it a way you can think of it as a whole colony of cells - all sharing a common membrane. And they are robust - they are metabolically efficient and oftentimes are viewed as a pest of seawater aquariums. These unlikely organisms don't merely survive - they thrive in their environment!
I certainly intend on reading more about them - as this is one more object lesson in not forming any preconceptions. "Live and learn", indeed.
Sources
This Eyeball-Looking Thing Is One of The Biggest Single-Celled Organisms
Jacinta Bowler, ScienceAlert, 2 November 2019
Surface Area to Volume Ratio
Socratic