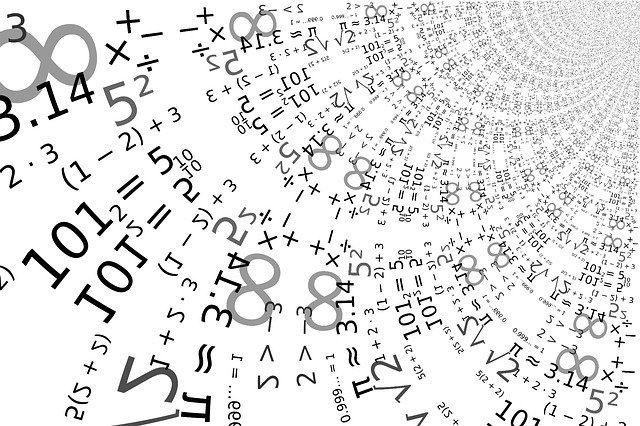 In 2012, scientists working with the Large Hadron Collider at C.E.R.N. discovered the highly anticipated Higgs Boson (also known as the God Particle).  But its mass wasn't anywhere near what they were expecting.  If it had been higher or lower by even a little bit then scientists would have favoured either M-Theory or Super-Symmetry (the two prominent physics theories at the time, one was predicting a higher mass and the other was predicting a lower mass).  But as it turns out, the Higgs Boson has a mass of 125 GeV, which places it directly in the middle between the M-Theory and Super-Symmetry theories.
It was as if God was teasing the mathematicians.  Both M-Theory and Super-Symmetry were ways of trying to express Infinity.  With M-Theory there would have been infinite parallel universes; and with Super-Symmetry there would have always been more smaller particles for scientists to discover, because the Universe could scale-down infinitely.  Both theories were elegant in their own way, but they lacked the 'Big Picture' perspective.
With the Higgs Boson having its mass right in the middle of where those two theories predicted, scientists were dumbfounded.  People had staked their entire careers on one theory or another, and now somehow both or neither theory was true.  So how then are we supposed to express Infinity (that's what it boils down to, right)?  Well, I've got a theory...
Let's say that infinity is infinite in infinite ways.  Not just one way or another, not even just both, but infinity is infinite in every way.  After all, why would something that's infinite be limited to simply one kind of anything?  So that means there's infinite other Universes and some of them really can scale infinitely, and somewhere out there has to be unicorns and leprechauns; and everything else that could ever be imagined would be real somewhere out there in Infinity.  But not only that, because everything we could ever imagine would just fit into a tiny corner of what's really out there.
This theory could explain literally everything, because with infinitely infinite infinity everything would be possible somewhere, even if something's not possible in this universe it could still happen in many other universes with different laws of physics.
But what's a scientific theory without Mathematics?  This would normally be the part where I show you some long drawn-out equation to try and prove my theory.  But the equation for Infinitely Infinite Infinity is so simple it could fit on a postage stamp.  Here it is:
I(X) = X/I
Or spelled out in plain English: Infinity times anything equals that thing divided by infinity.
What do you think?  Can anybody out there come up with a scientific experiment to prove me right or wrong?  They say it'll take thousands of years to prove or disprove String Theory, let's hope it won't take that long for this one.