For those of you wondering if SBD was going to stop at $1 here is your answer. While it may not stay above $1 for the immediate future we can be sure of the recent furious uptrend and now that we have so clearly passed this marker I am all the more convinced we will not maintain the price of $1.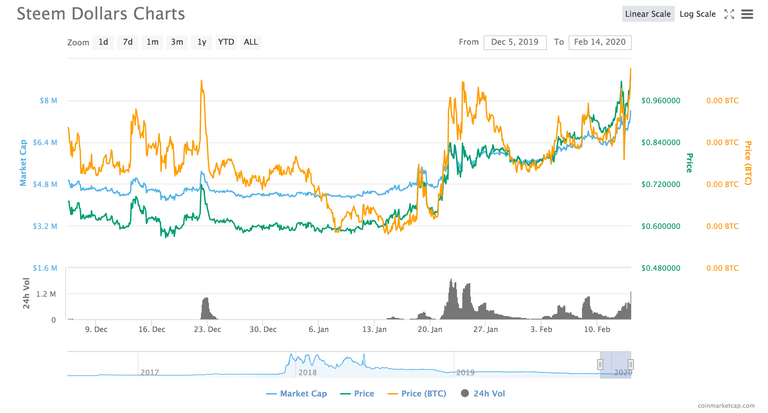 Korea's Upbit exchange is exclusively responsible for this price action, with a reported 24h volume of $1.6 million. Not a scratch on 2nd place Bittrex with just $6,614.

Am guessing there are many of you reading this who were not using the platform back in Nov/Dec 2017 when SBD went parabolic as a result of Korea's Upbit?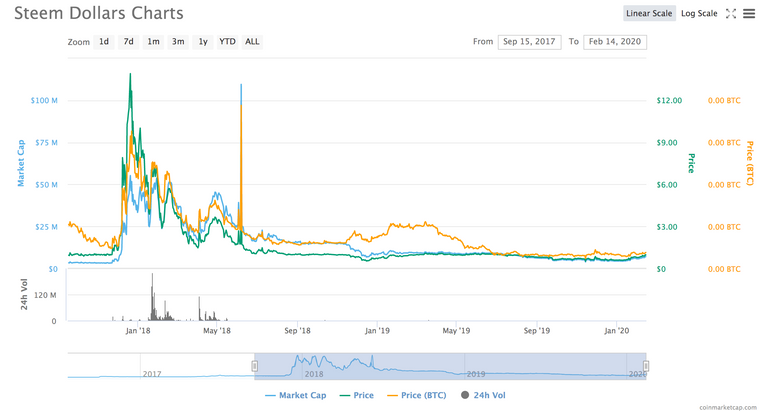 I say this because there seems to be a belief that SBD will somehow magically retain its 'correct' price. To clarify, when one exchange has all the volume there is very little anyone can do to keep it at $1. Like any coin it can be pumped & dumped.
So, be wary of this! But at the same time be prepared to take profits on the way up if you have SBD in your wallet.
Great to see STEEM rocketing too!
Happy days all round :)