Blind orchestra auditions might be a good idea, but the popular press has probably over-hyped their benefit for women; IEEE opens a collaboration platform, Collabratec; An AI algorithm for estimating crowd size; More on the tiny autonomous swarming drones; and a video discussion of the science behind artificial gravity in space
---
Fresh and Informative Content Daily: Welcome to my little corner of the blockchain
| | |
| --- | --- |
| | Whatever gets my attention |
Links and micro-summaries from my 1000+ daily headlines. I filter them so you don't have to.
---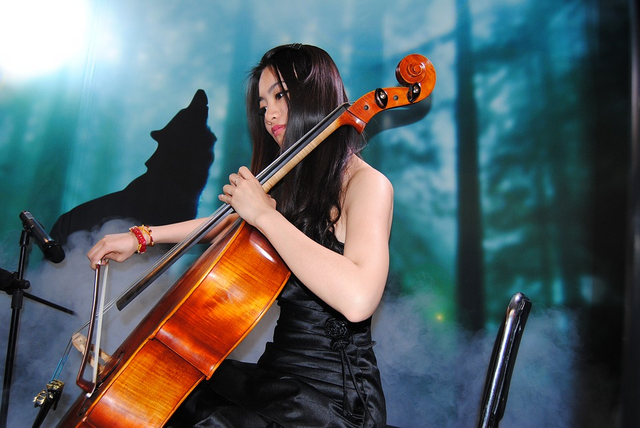 pixabay license: source.




STEEM Is Artificial Gravity Really Achievable? | Answers With Joe - In an embedded youtube video, @answerswithjoe describes the importance of gravity here on Earth, dictating things like the proportion of oxygen in the atmosphere - which makes combustion possible. Additionally, life here on Earth is evolved to be in tune with the conditions on the planet, which includes gravity. Therefore, humans will have difficulty thriving in 0-gravity environments. So, @answerswithjoe asks whether it is possible to simulate gravity, and how to do it? The video offers suggestions for consideration, noting that the 1G accelerating ship is highly unlikely to succeed because of the weight of fuel. A second possibility, "rotational gravity", has its share of problems too, including the fact that gravity at a person's feet would be different from gravity at their head, and also that the rotational force would cause discomfort that's similar to sea sickness whenever a person turned or nodded their head. (A 10% beneficiary setting has been applied to this post for @answerswithjoe.)
---
In order to help bring Steem's content to a new audience, if you think this post was informative, please consider sharing it through your other social media accounts.
---
And to help make Steem the go to place for timely information on diverse topics, I invite you to discuss any of these links in the comments and/or your own response post.
Beneficiaries
---
---
Sharing a link does not imply endorsement or agreement, and I receive no incentives for sharing from any of the content creators.
Follow on steem: @remlaps-lite, @remlaps
If you are not on Steem yet, you can follow through RSS: remlaps-lite, remlaps.

---
Thanks to SteemRSS from philipkoon, doriitamar, and torrey.blog for the Steem RSS feeds!