A new water harvester pulls water out of the desert air; Developmental psychology: when do kids start responding to peer pressure; A semi-autonomous telepresence robot; Water as a fuel for space travel; A Steem survey of technology advances in water harvesting and purification
---
| | |
| --- | --- |
| | Whatever gets my attention |
Links and micro-summaries from my 1000+ daily headlines. I filter them so you don't have to.
---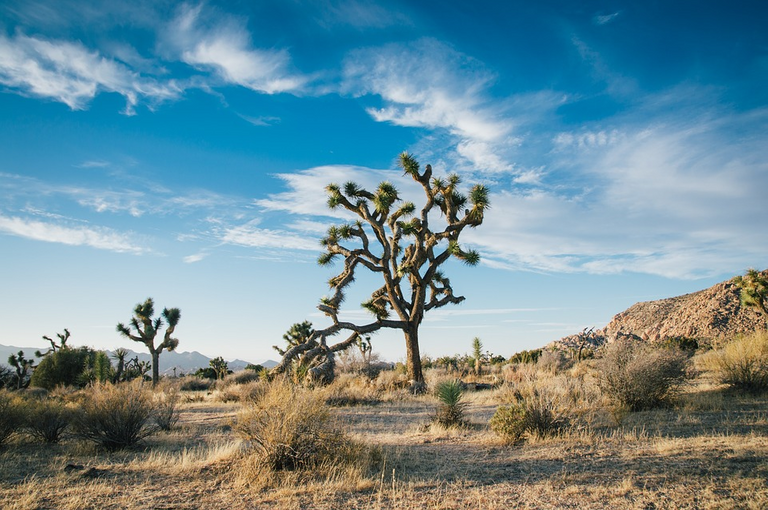 pixabay license: source.
Water harvester makes it easy to quench your thirst in the desert - Berkeley's Omar Yaghi and colleagues published in a journal from the American Chemistry Society, ACS Central Science, this week with a description of their device that pulls water from the air. The device is the first of its kind that uses a custom material to be able to extract water from dry air, at a rate up to 2.27 cups of water per day per pound of material (1.3 liters per day per kilogram). In field tests in the Mojave desert, it was able to operate 24x7 using solar cells and batteries for power, and it reliably generated 6.6 cups of water per pound of material per day (0.7 liters per kg per day). Yaghi's startup, Water Harvester Inc. is now testing a microwave sized device, with plans to begin marketing soon. The device will supply 1.8-2.6 gallons (7-10 liters) of water per day. A planned refrigerator-sized device will eventually produce 52-66 gallons (200-250 liters). By adding fans and other improvements, this harvester is about 10 times more effective than a previous generation of the technology, and beats the proof of concept device by a factor of 100. The article closes with this: "The atmosphere has almost as much water at any one time as all the rivers and lakes," he said. "Harvesting this water could help turn dry deserts into oases." Unless I missed it, there's no information about expected pricing.


When do kids start to care about other people's opinions? - Emory University PhD psychology student, Sara Valencia Botto, gives a TED talk on developmental psychology. She notes that adults use two principles in making some decisions: (i) We're cognizant of what others like, and know what they will approve and disapprove of; and (ii) We use this information to guide our behavior. In this talk, she describes some of her developmental psychology research with 14-24 month old children, where she explores the emergence of these value-driven behaviors in children. Spoiler: Even at that age, kids are already responding to value judgments from others.


New Double 3 Robot Makes Telepresence Easier than Ever - Taking advantage of advances in 3D sensing, this telepresence robot uses mapping and semi-autonomous navigation to bring the video-conference to the participant. It has an integrated touch-screen so a user can click on a map to indicate the target location, and the robot will go there, avoiding obstacles along the way. It is designed with safety in mind so that it can even recognize things like blank walls and transparent windows. The control system is provided by an NVIDIA Jetson TX2 that is running ubuntu linux, and it has an extensive API for developers. A drawback is that customer's have tried to hang T-shirts on the robot to give them "personality", but that interferes with the sensors.

Video here:
---
In order to help make Steem the go to place for timely information on diverse topics, I invite you to discuss any of these links in the comments and/or your own response post.
Beneficiaries
---
My other open posts
---
---
Note:
Sharing a link does not imply endorsement or agreement, and I receive no incentives for sharing from any of the content producers.
Follow on steem: @remlaps-lite, @remlaps
If you are not on Steem yet, you can follow through RSS: remlaps-lite, remlaps.

---
Thanks to SteemRSS from philipkoon, doriitamar, and torrey.blog for the Steem RSS feeds!