Lasers can issue silent commands through microphones intended for voice control; A TED talk on the importance of transforming adversaries into allies; DNA genealogy could be a national security nightmare; Russian bird researchers broke their budget with roaming charges from tracking devices; and a Steem report describing China's planned cislunar economic zone between the Earth and the Moon
---
Fresh and Informative Content Daily: Welcome to my little corner of the blockchain
| | |
| --- | --- |
| | Whatever gets my attention |
Links and micro-summaries from my 1000+ daily headlines. I filter them so you don't have to.
---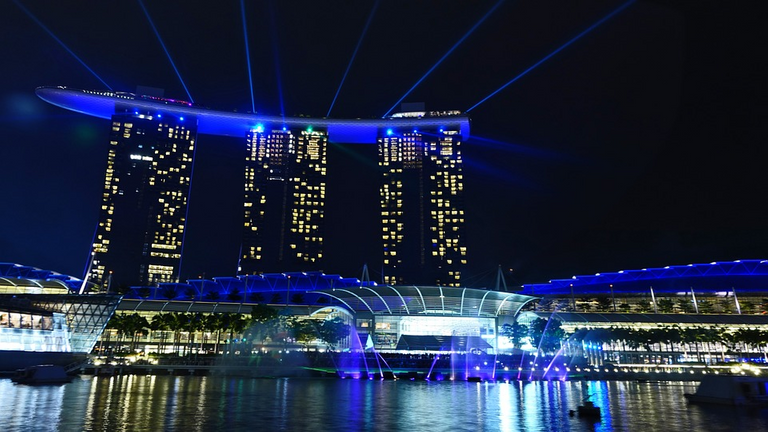 pixabay license: source.
Lasers can silently issue 'voice commands' to your smart speakers - In a recent paper, researchers from Tokyo and the University of Michigan have described the method, involving the use of lasers, that they used to take over a number of different voice controlled devices. In one example, they were able to use a laser from a separate building to trick the digital assistant into opening a garage door. The digital assistants use a small plate, described as a diaphragm, to detect vibrations in the air and interpret those vibrations into voice commands, but through the use of lasers, these researchers were able to silently cause matching vibrations. The researchers said, "they could've easily made online purchases, opened doors protected by smart locks and even remotely unlocked cars connected to voice AI-powered devices by using the same method. " A complete list of devices that were hacked using this method includes: "Google Home/Nest, Echo Plus/Show/Dot, Facebook Portal Mini, Fire Cube TV, EchoBee 4, iPhone XR, iPad 6th Gen, Samsung Galaxy S9 and Google Pixel 2". Manufacturers, including Tesla, Ford, Amazon, Apple and Google have been notified of the issue. The researchers also note that putting tape over the microphone won't solve the problem, and the microphones need to be reengineered. I guess the moral of the story is: Until this is fixed, don't keep your digital assistants in site of a window.

Here is a video:
---
In order to help bring Steem's content to a new audience, if you think this post was informative, please consider sharing it through your other social media accounts.
---
And to help make Steem the go to place for timely information on diverse topics, I invite you to discuss any of these links in the comments and/or your own response post.
Beneficiaries
---
---
Sharing a link does not imply endorsement or agreement, and I receive no incentives for sharing from any of the content creators.
Follow on steem: @remlaps-lite, @remlaps
If you are not on Steem yet, you can follow through RSS: remlaps-lite, remlaps.

---
Thanks to SteemRSS from philipkoon, doriitamar, and torrey.blog for the Steem RSS feeds!