A robot prototype that's designed to improve microsurgery for things like eyes and aneurisms; An AI start-up that aims to upend radiology; An argument that bitcoin is the key to ethical AI; While Facebook is removing record amounts of "hate speech", for many languages, the process still depends on human reporting; and a Steem post announcing a new waivio.com feature to add images to hashtags
---
Fresh and Informative Content Daily: Welcome to my little corner of the blockchain
| | |
| --- | --- |
| | Whatever gets my attention |
Links and micro-summaries from my 1000+ daily headlines. I filter them so you don't have to.
---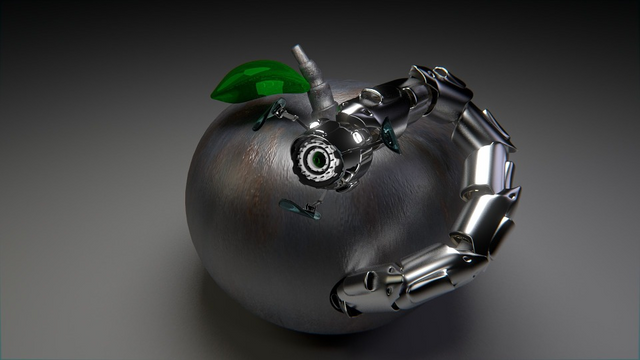 pixabay license: source.
Robot prototype shows promise for microsurgery on eyes and aneurysms - A new robot by Nabil Simaan and his team offers the ability to perform both macro-motions (large scale motions) and micro-motions (small scale motions) on the order of one micron or less. For context, a micron is 1/25,400 of an inch. According to the article, "The miniaturization and range of motion would allow precise control during procedures on complex aneurysms, tiny veins and arteries, nerves and the delicate structures of the eye, the inner ear and the vocal cords." Simaan terms the robots, continuum robots with equilibrium modulation (CREM). Previous continuum robots use worm-like motion to achieve macro-motion, but this variant adds micro-motion through the addition of inexpensive actuators. Wires can modulate the equilibrium state by sliding in and out of the robot's tube-shaped backbone. Testing is also under way to enable a sort of "optical ultrasound" to do imaging from within the tissue.

Here is a video (you may want to turn on closed-captioning due to the audio quality):

Happy Thanksgiving!
to people who are celebrating the holiday
Here is a video that may help to kick-off your holiday season:

Because of my own holiday plans, I probably won't have a post in this series for tomorrow, November 29.
---
In order to help bring Steem's content to a new audience, if you think this post was informative, please consider sharing it through your other social media accounts.
---
And to help make Steem the go to place for timely information on diverse topics, I invite you to discuss any of these links in the comments and/or your own response post.
Beneficiaries
---
---
Sharing a link does not imply endorsement or agreement, and I receive no incentives for sharing from any of the content creators.
Follow on steem: @remlaps-lite, @remlaps
If you are not on Steem yet, you can follow through RSS: remlaps-lite, remlaps.

---
Thanks to SteemRSS from philipkoon, doriitamar, and torrey.blog for the Steem RSS feeds!