The IEEE Spectrum weekly selection of awesome robot videos; An essay arguing that the history of artificial intelligence (AI) begins no later than 1912; A chrome extenstion that's stealing crypto keys and login passwords; A new paper suggests that the quantum Internet should be built in space; and a Steem essay discusses the benefits and drawbacks of modern technology
---
Fresh and Informative Content Daily: Welcome to my little corner of the blockchain
| | |
| --- | --- |
| | Whatever gets my attention |
Links and micro-summaries from my 1000+ daily headlines. I filter them so you don't have to.
---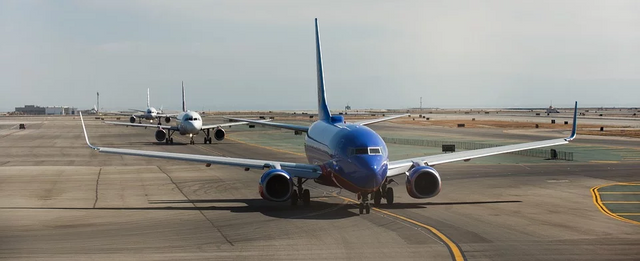 pixabay license: source.
Video Friday: How to Train Your Robot to Pull an Airplane - This week, the IEEE Spectrum weekly selection of awesome robot videos has previously unpublished footage of ITT's HyQReal quadruped training to pull a 3.3 ton airplane (complete with barking dog); A 2019 year-in-review video along with another video, both showing off an agile biped from Agility Robotics; A belated holiday-themed video demonstrating a robotic arm's capabilities from Franka Emika; More belated holiday videos from the University of Pennsylvania's GRASP Lab, the Autonomous Robots Lab at the University of Nevada, and the Georgia Tech Systems Research Lab; A video from NASA's Jet Propulsion Laboratory with footage of the Mars 2020 rover; and more

Here is my favorite, demonstrating a failsafe algorithm for quadrotor drones from Verity Studios:

---
In order to help bring Steem's content to a new audience, if you think this post was informative, please consider sharing it through your other social media accounts.
---
And to help make Steem the go-to place for timely information on diverse topics, I invite you to discuss any of these links in the comments and/or your own response post.
Beneficiaries
---
---
Sharing a link does not imply endorsement or agreement, and I receive no incentives for sharing from any of the content creators.
Follow on steem: @remlaps-lite, @remlaps
If you are not on Steem yet, you can follow through RSS: remlaps-lite, remlaps.

---
Thanks to SteemRSS from philipkoon, doriitamar, and torrey.blog for the Steem RSS feeds!