Delta Aquarid meteor shower peaks tonight (July 28). Best viewing at midnight.; An argument that - in college towns - university culture shapes community culture; A youtube video of a leaked Microsoft start menu; Local police accused of being defacto advertisers for Amazon; Even with cryptography, good security requires tradeoffs
---
Links and micro-summaries from my 1000+ daily headlines. I filter them so you don't have to.
---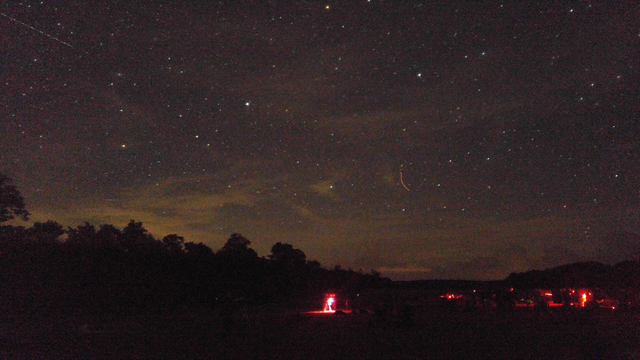 Night skies at Cherry Springs State Park,
Potter County, PA, August, 2018
Original photo by @remlaps
The Delta Aquariid Meteor Shower Peaks This Weekend—Here's How to See It - In particular, the meteor show peaks on July 28, and the best viewing time is expected to be around midnight. Conveniently, @cmp2020, @astronomyizfun, and I have another road-trip planned for dark-sky astronomy on the 28th. Hopefully the weather cooperates. Cherry Springs looks to be cloudy, so we're scouting alternative dark-sky locations. Assateaque Island is a leading possibility. We were in Cherry Springs for the Perseids shower last year.


For Better or Worse, Universities Help Shape Local and Regional Politics - A previous article observed that there is a link between the culture of universities and the culture of their surrounding communities, and another argued that this is because the universities are shaped by their communities. In this post, Musa al-Gharbi argues that the opposite is the case. Universities are shaping their host communities. In support of this argument, the article draws an analogy to military bases, which are known to shape the economies and culture of surrounding communities. It also points out that it is easily observable that "elite" universities like Yale exert an influence on national politics, culture, economics, and even journalism, so it's only reasonable to assume that smaller universities do the same thing at smaller scale. In conclusion, the article also notes that there may be a causal loop in place. It may be the case that the universities that shape their communities are also shaped by them.


Leaked internal Windows 10 build reveals new Start menu experience - The leaked video comes from a Microsoft Internal version of Windows, so it's unclear if or when it will be available to the general public, but the new look is slated for release on Windows Lite, and possibly as an option for Windows Insiders. It includes a search menu and doesn't include live tiles

Video here:
Amazon Requires Police to Shill Surveillance Cameras in Secret Agreement - In exchange for free Ring products and access to a portal for requesting surveillance footage, this article claims that Amazon is requiring police to "encourage adoption" of Ring products, and that dozens of police departments may be acting in the role of defacto advertising firms. In the near-complete absence of oversight, the article says: "The result of Ring-police partnerships is a self-perpetuating surveillance network: More people download Neighbors, more people get Ring, surveillance footage proliferates, and police can request whatever they want." h/t OS news
STEEM Crypto as in cryptography - @steevc discusses a variety of aspects of cryptography, from using PGP to encrypt e-mails to managing key security on the Steem blockchain. He points out that maintaining strong security requires many trade-offs in terms of convenience. In particular, you need to restrict the software that you install on your computer, and be willing to spend money to ensure safety. (A beneficiary setting of 5% to @steevc has been applied to this post.)
---
In order to help make Steem the go to place for timely information on diverse topics, I invite you to discuss any of these links in the comments and/or your own response post.
---
My other open posts
---
About this series

---

Note: Sharing a link does not imply endorsement or agreement, and I receive no incentives for sharing from any of the content producers.
Follow on steem: @remlaps-lite, @remlaps
If you are not on Steem yet, you can follow through RSS: remlaps-lite, remlaps.

---
Thanks to SteemRSS from philipkoon, doriitamar, and torrey.blog for the Steem RSS feeds!