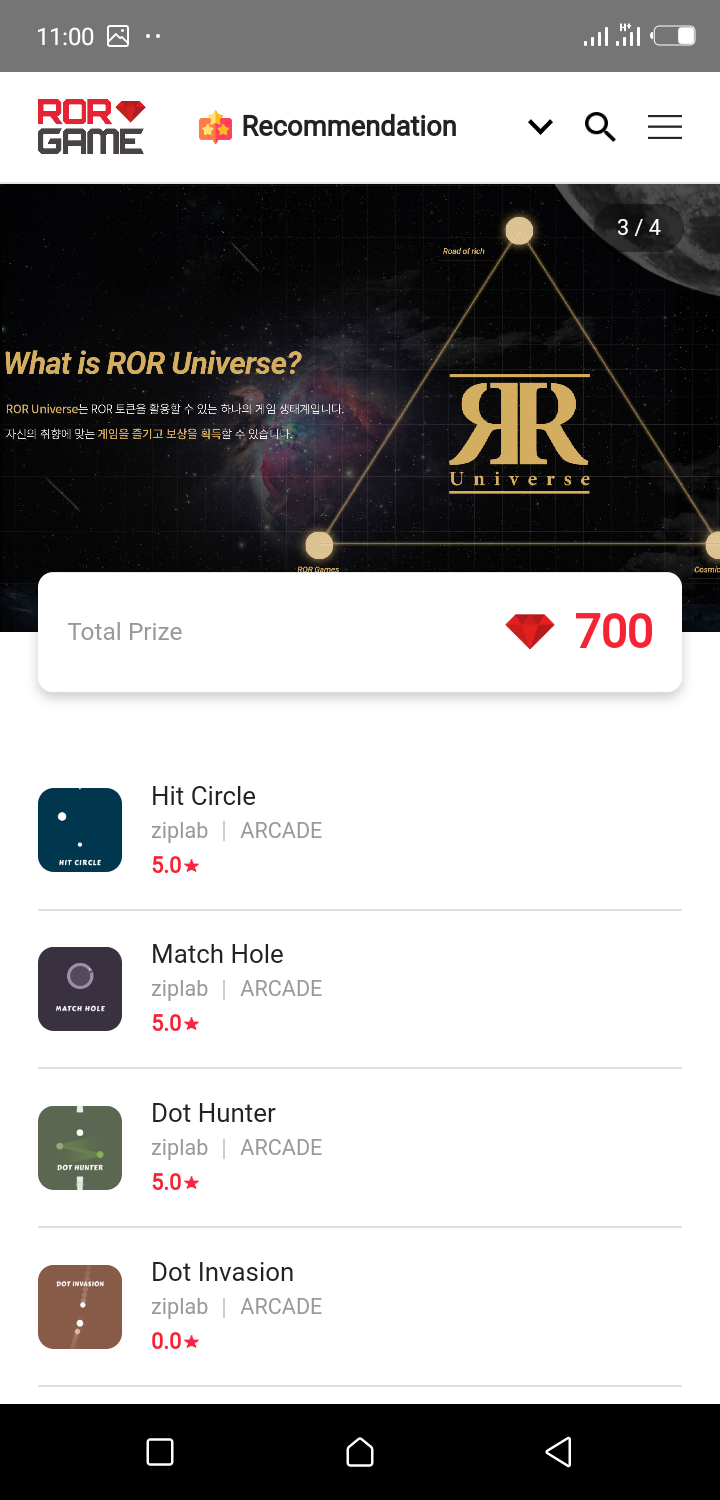 I do not know how to express my excitement that I can now play non-gambling games and earn cryptocurrency. Thanks to @roadofrich and his team for setting up ROR GAME. RORGAME is a free HTML5 games that gets you to play several games including puzzles, arcades, MMORPG, etc, on one Dapp and you earn rewards that are exchangeable for Steem.
I can still remember the scenario I portrayed during my last review of my experience with playing RORGAME. Here is it:
You know that moment you get bored inside a bus in a holdup? It could be so frustrating when you've got nothing to engage yourself. In some Nigerian cities, like Lagos, one can be in a holdup for three hours or more. More painful is when the transit you board is such that would cause numbness on your legs afterwards.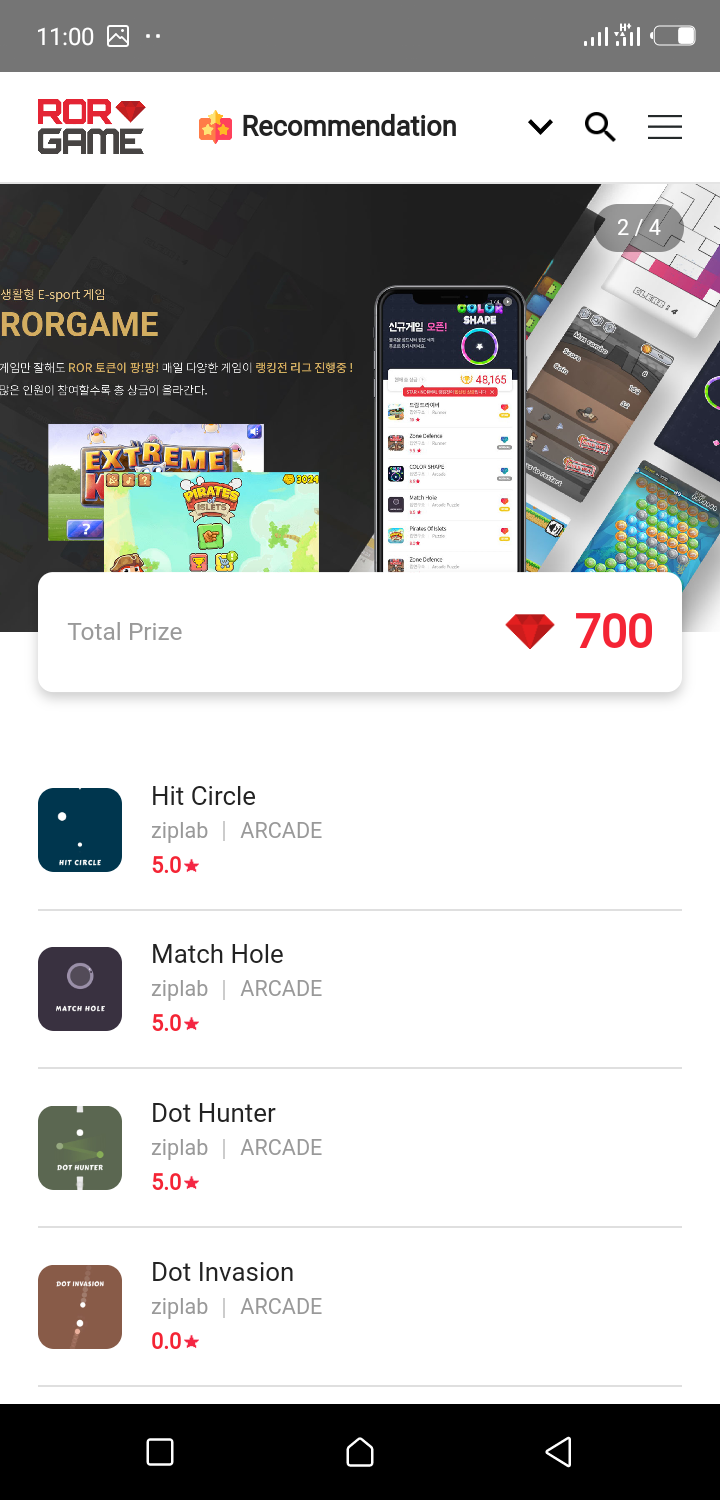 We could sum it up that RORGAME is built for Android devices but it gets you to a virtual sports stadium that allows you to access and thrill yourself with dozens of games.
With RORGAME, all you need is an email login and you start playing games in few minutes. You can join other players in a competition anywhere as a ROR player. For each game, there is a beautiful points reward system.
Besides,you can also earn points by watching adverts. So far, I've earned over 10 DIA points by watching some adverts on the app and I've used some to unlock more games. You can spot @steemhunt's Reviewhunt advertorial below.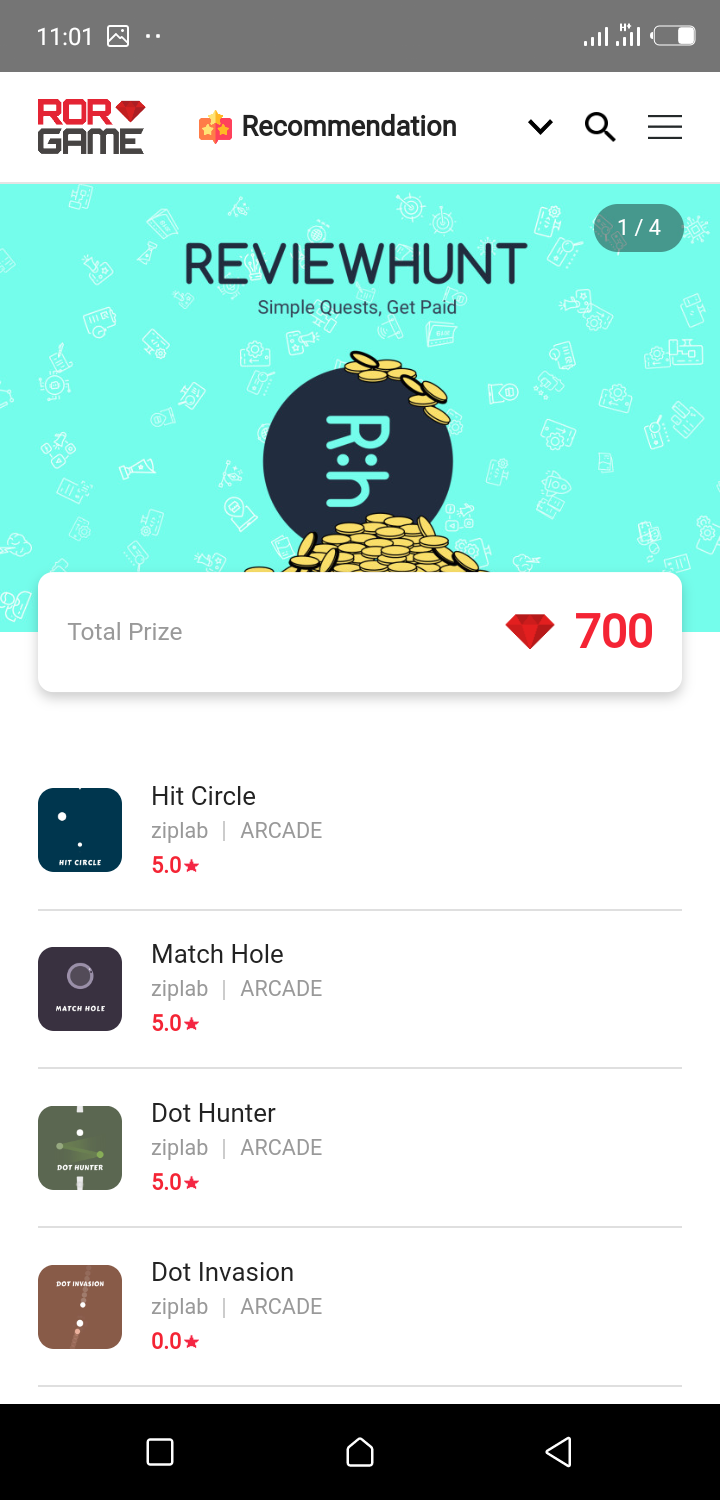 My Puzzling Experience today
I just started playing a puzzle which requires a player to spot and link same numbers vertically and horizontally. Each time the numbers are linked, it sums up and another appear till a high numbers and points are achived.
I have been able to beat through the highest point of 2040 to over 3000 points. Besides, i had the highest number being 256, followed by 128. When numbers fill the board with no more space to move, then it's game over.
Call for Collaboration from STEM, SPORTS token Creators.
Now I was thinking how Steem-engine Tokens like SPORTS can be integrated in the reward system for the arcade or mole games while STEM can be integrated for puzzles as I played as well as mathematics quizes which can be added.
I see RORGAME as a collaboration spot for the different tribe tokens which would create amazing use cases. I hope the teams concerned would think about this.
---
Are you interested in making some money by reviewing quests or to market you nee product? Then head to Reviewhunt to create a free account, engage quests for rewards and also create quests at a cheap rate.
For more on Reviewhunt: