This is incredible! A mining channel I watch posted a video last week of a find they made down a 250' mine shaft in Arizona. 7 pairs of Levis jeans from the late 1800's were found off a "drift", side tunnel off the main shaft. 3 pairs are thought to be the oldest in the world! Each pair will bring a nice payday for the mine owner, more than their weight in gold! Hopefully the mine owner will share some of the $$ with Frank, the guy who discovered them and owner of the Youtube channel. Frank is a character from Canada and one of the most ballsy explorers out there.
Check out the video. The descent is pretty hair raising.

I made my first prospecting trip into a mine with a bunch of friends last weekend and will post the video next week. The dust was pretty hardcore, but the walls were glittered with barite. Here is a sneak peek!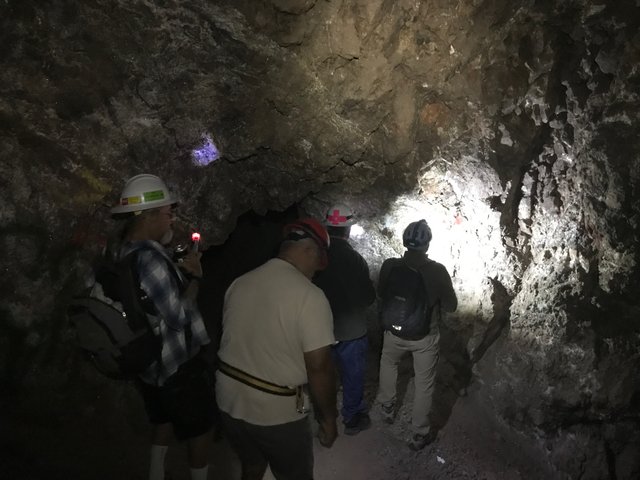 Thanks for reading!