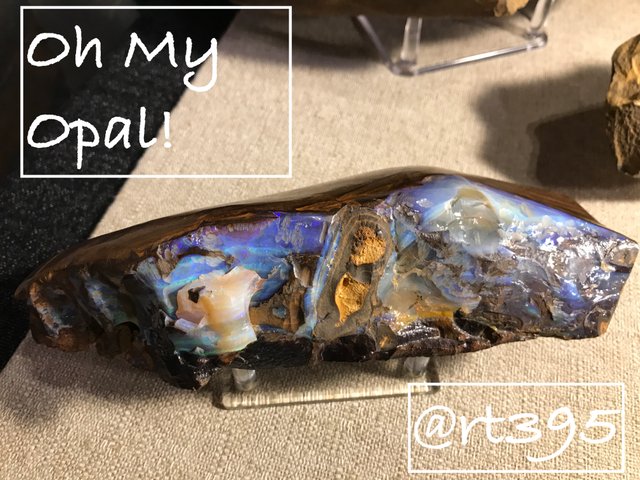 Last night was my California Gem and Mineral Club's monthly meeting. I usually can't attend because I'm either in Japan or not willing to sit in traffic for 2 hours to get there. Last night was an exception though. The presentation was by a geologist couple who are close friends with one of Australia's premier Boulder Opal miners, Broken River Mining https://www.brokenrivermining.com.au
The couple have been traveling around California giving talks about Broken River's operations and specimens, the latter of which was absolutely mind blowing. That's not to say the presentation wasn't fantastic, it was. I learned quite a bit about roughing it in the Outback in Queensland, Australia. In order to mine these opals you really have to love doing it. There are no services for 6-8 hours of driving from their claims. Add to that they have to maintain many miles of the roads themselves as well as a landing strip for emergency medical planes. They are really out in the middle of nowhere.
While I could ramble on about the process they go through to get the opals let's just skip to the good stuff, the specimens!
This was a 3" x 2", $7,000 piece. My pictures don't do it justice, but it screamed with color bars as did most of the other specimens.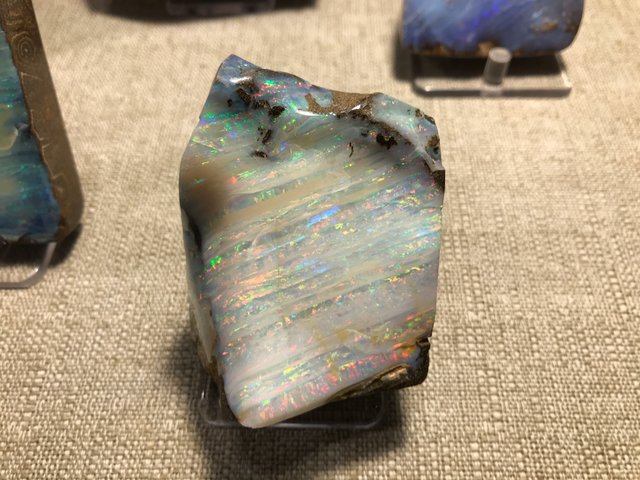 My favorite was this very large, just over 1', two sided opal. A cool $30,000 and I could have brought it home with me.
Front?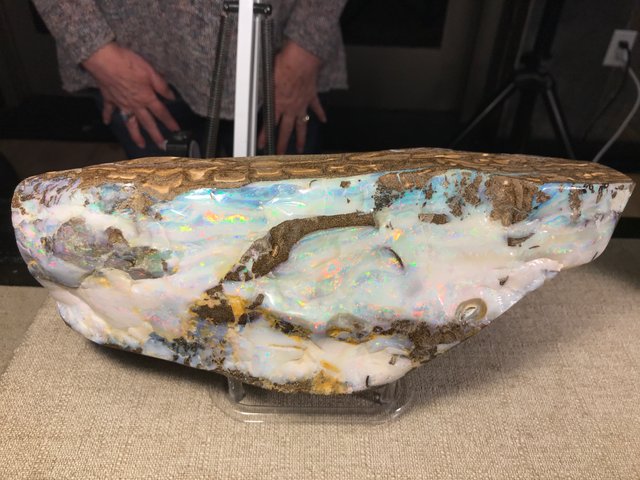 Back??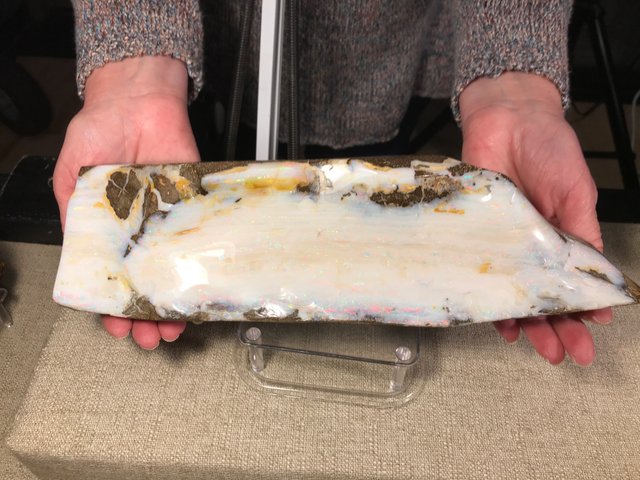 A slab specimen ready to be cut up into cabochons.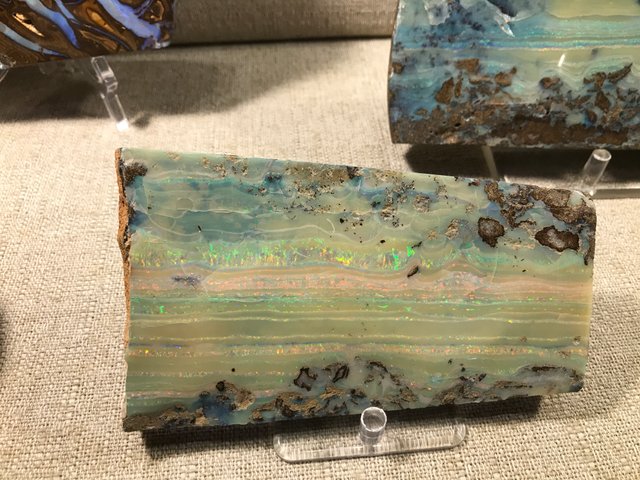 Hypnotic.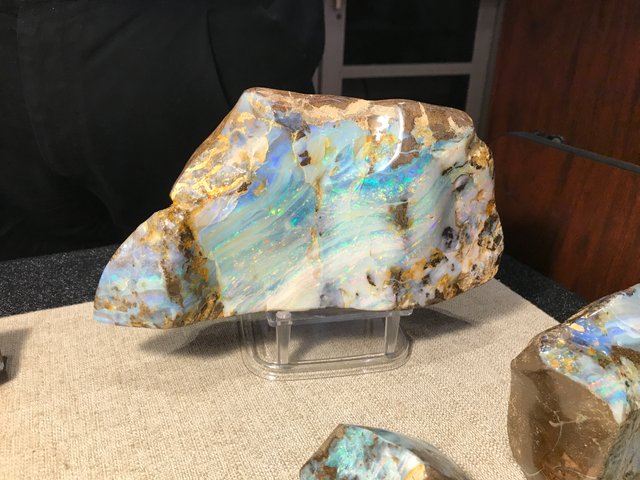 These are smaller nodules, sometimes called "Nuts". Good examples of what the opals grow in.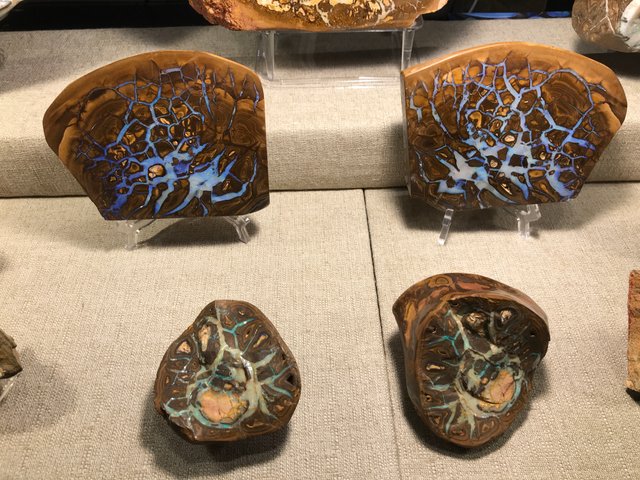 A larger version of a nodule with a thick opal vein.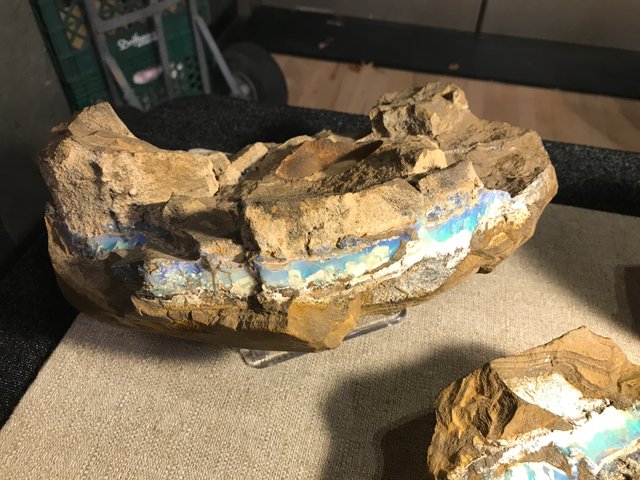 And a shot of the whole table which had over $250,000 worth of opals.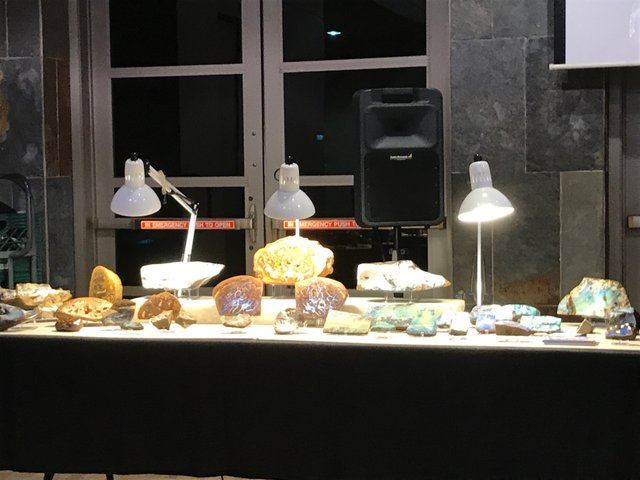 Lastly, proof I was there.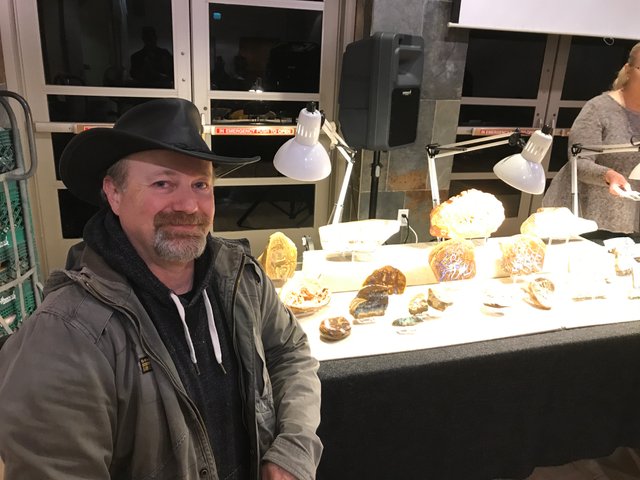 It's always an incredible experience to touch high end specimens like these. I was fortunate to be around for this meeting and it really gave me some needed energy to plan digging trips out in the mountains this month. There are still many amazing things to find in this world if you're willing to look for them.
I've written about California opals I've been digging if you'd like to read more about opals. https://steemit.com/fridaysrock/@rt395/friday-s-rock-california-precious-opals
Off to eat Sushi. Thanks for reading!