As I am getting ready to head out for a weekend of mineral hunting I was looking over some specimens I collected at one of the localities I'm heading back to. The rock has visible azurite & malachite on it, but as I was going over it with my 30x loupe it jumped out at me, gold!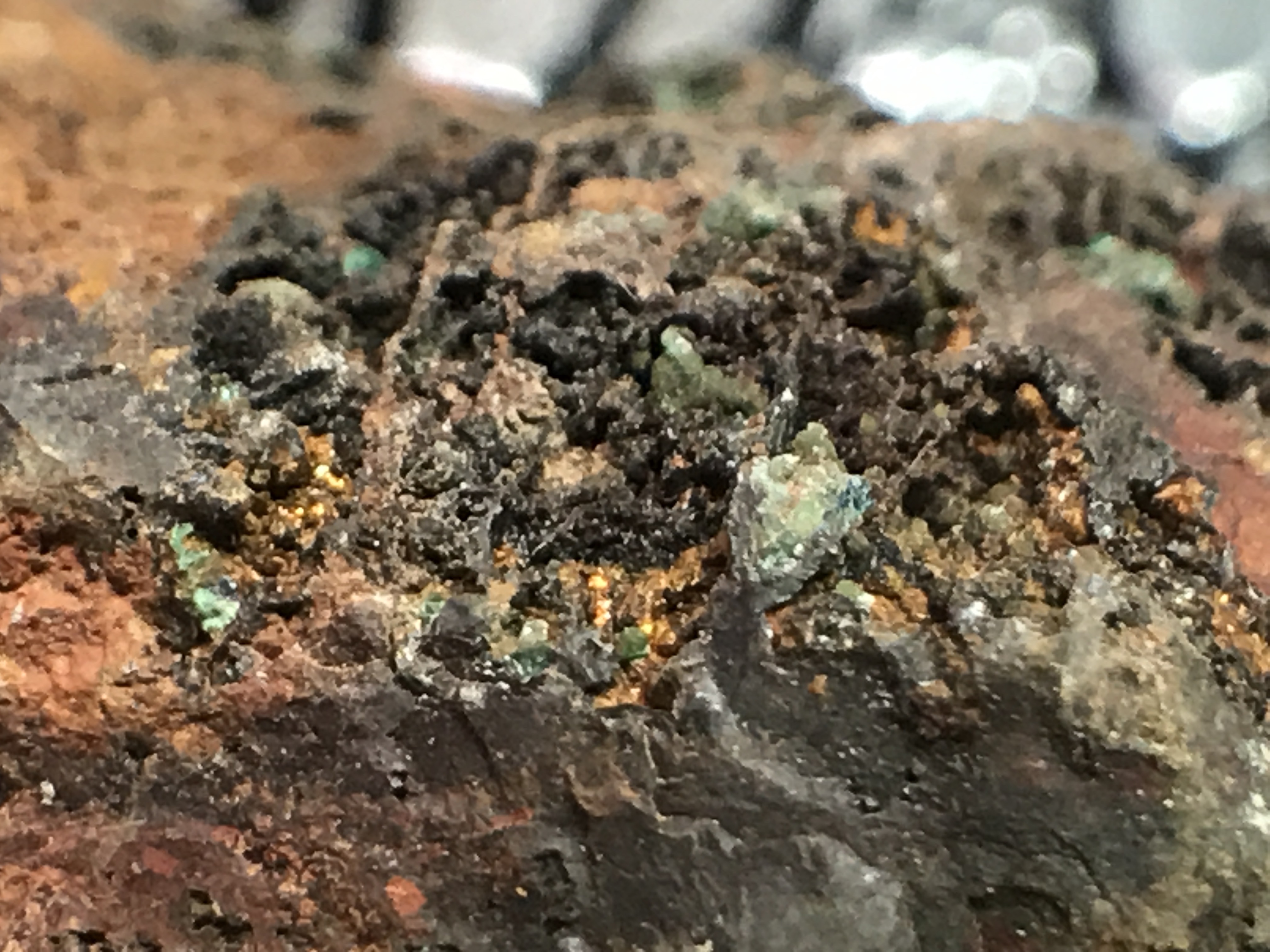 It's very, very small gold though, which is why it's difficult to photograph.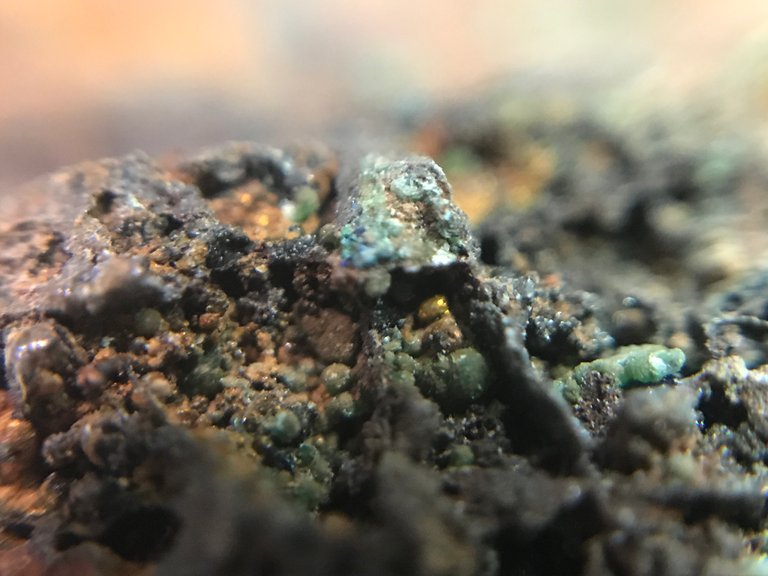 The gold is sitting amongst malachite and other copper minerals typical for the mine they came from.
This what the rock looks like zoomed out.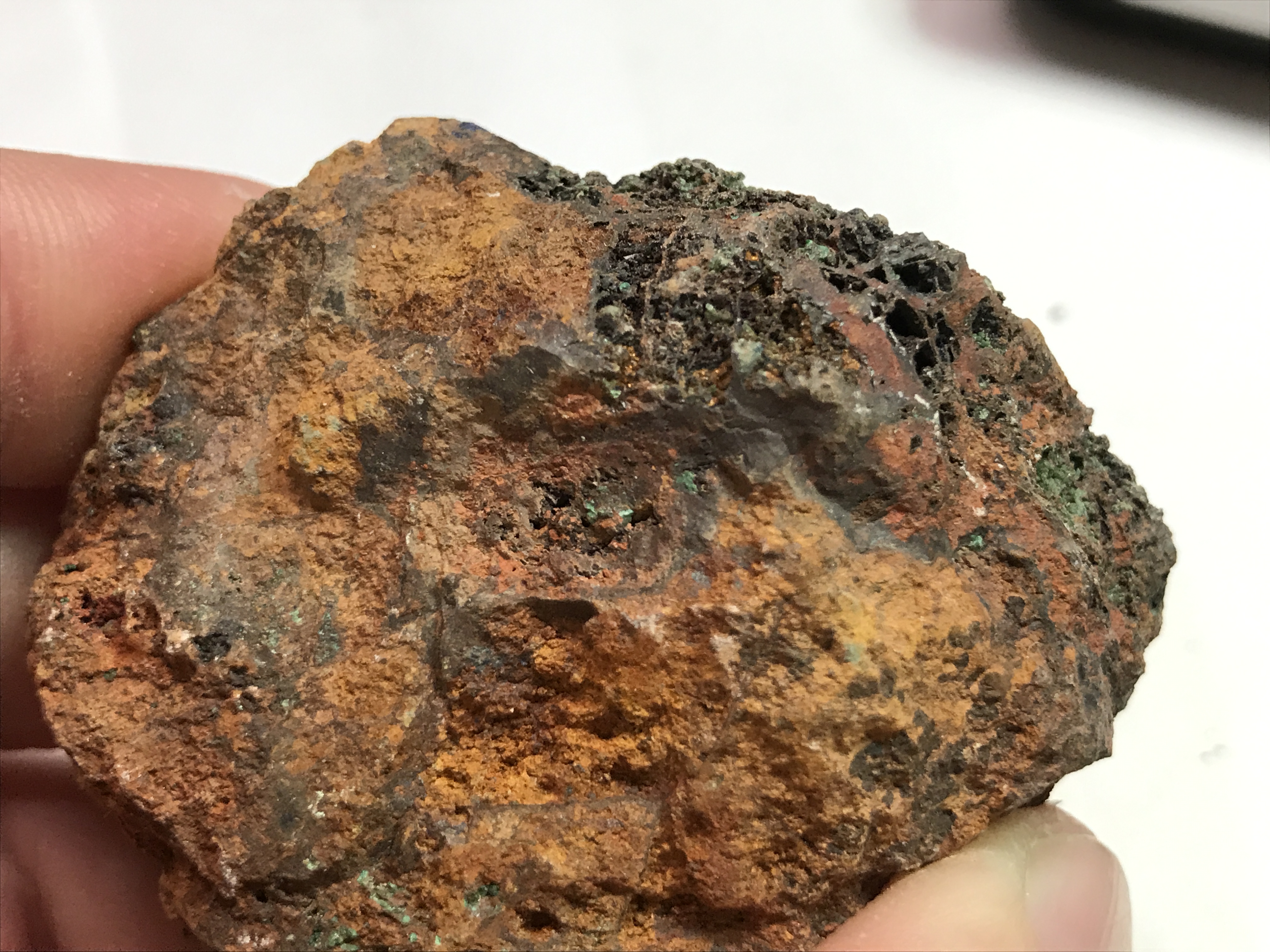 The spot I am looking at is top/center. Now, add this to a massive pile of rocks just like it and you understand why no one ever picked it up.
There are tiny azurite crystals in vugs(small pockets) in the rock as well.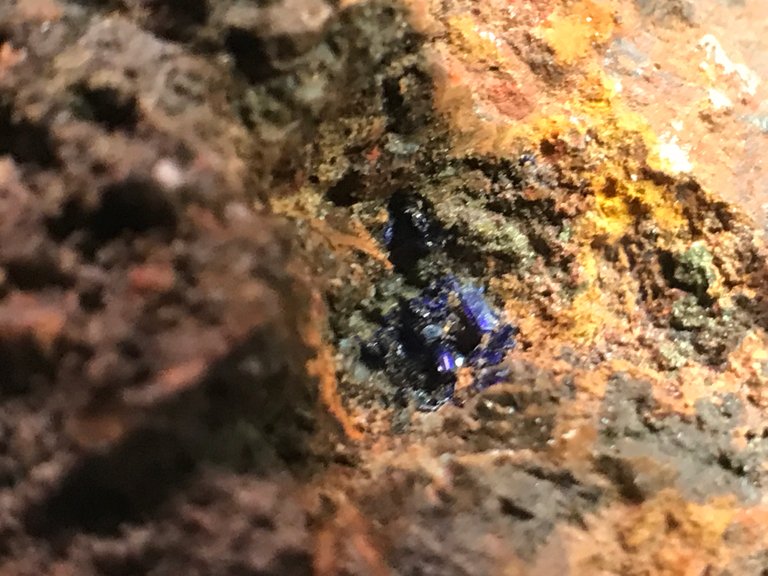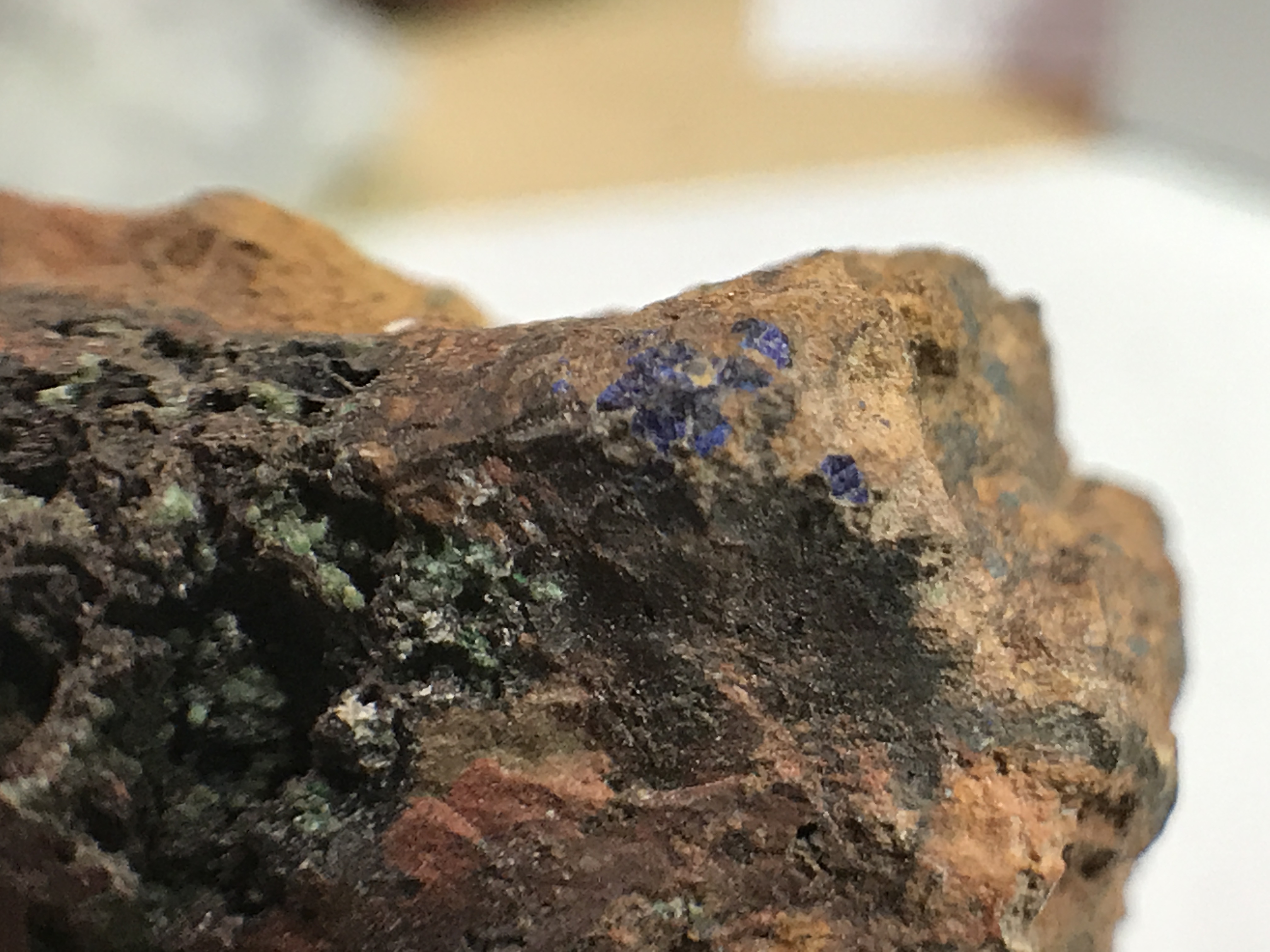 I saw the azurite and that is why I took the specimen. Hopefully tomorrow I'll be able to get some much nicer specimens, in fact I know I will. I'll hopefully get them up for my Mineral Monday's series on Monday. Until then, wish me luck!