One of the Scot tribes I've kept an eye on since it launched is RealityHubs. As a former blog network manager, I have spent thousands of hours reading, reviewing, and planning reviews. Reviews are a hot item online, and have always been, even before the Internet. In print.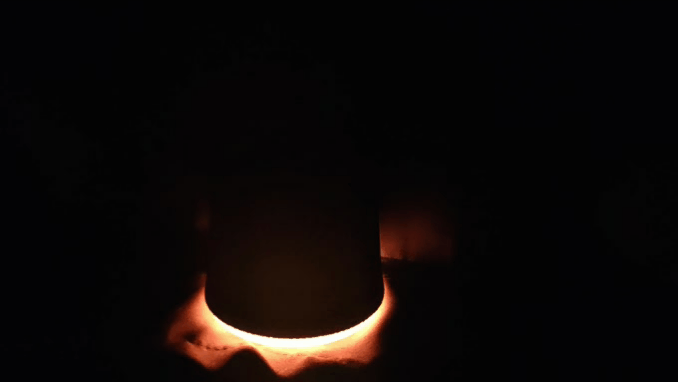 Anker Soundcore Flare Bluetooth speaker - My first review on BUZZi
I always thought that Steem's rewards mechanic, combined with some lateral thinking and creativity could lead to an awesome vertical, bApp on the Steem blockchain. Thus when RealityHubs launched, my interest was piqued and every so often I check out the platform to see if any updates have been made to it, in order to take it beyond the feed of nitrous-based Scot sites.
And then, all of a sudden, everything changed as I discovered a new campaign over at Reviewhunt..
BUZZi, User-Generated Product Reviews on Blockchain
BUZZi is a mobile app, currently available in early release, for Android. the app, which initially started as a platform for baby and kids products is built on the Steem blockchain. Currently, BUZZi has no own website or iOS app yet.
App Description (from Play Store)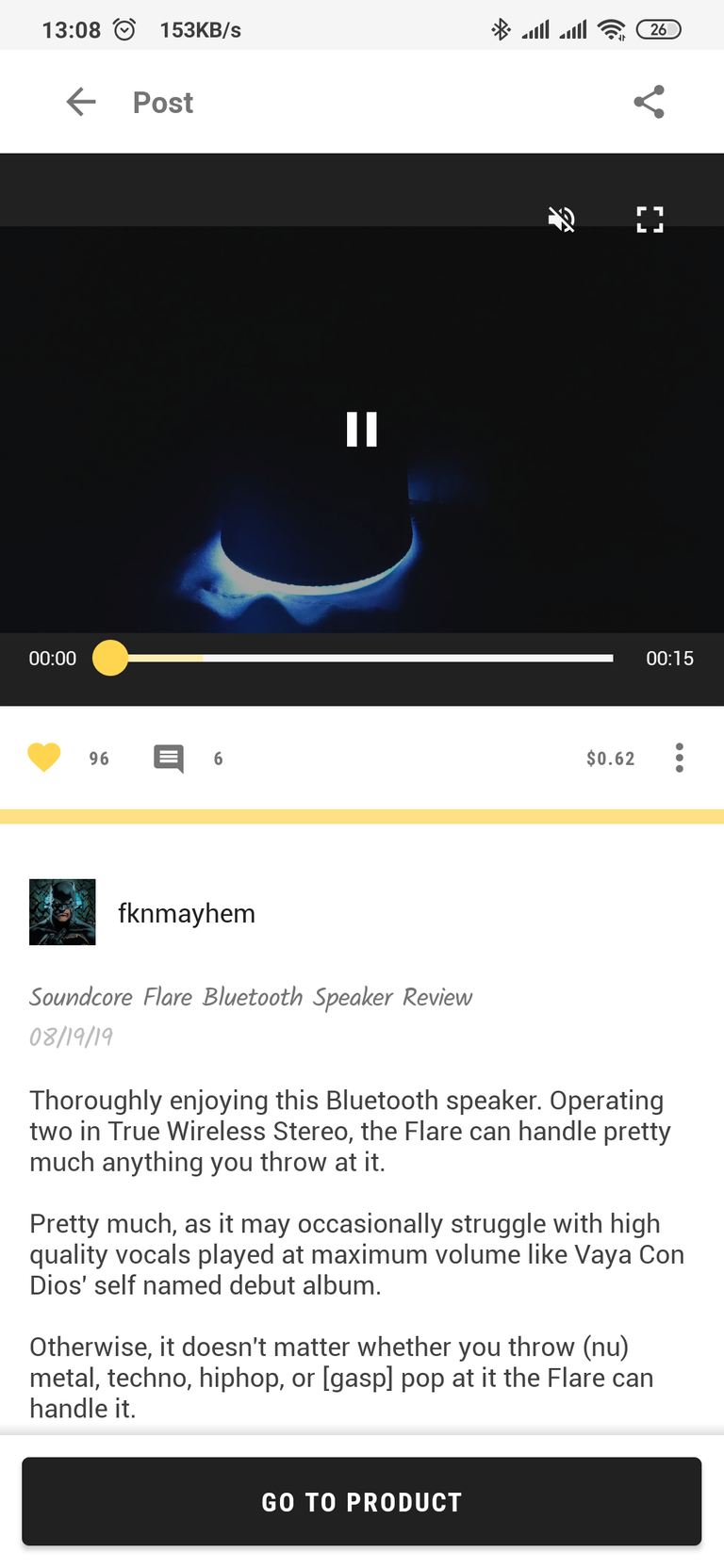 BUZZi Kids is a reward based product review platform allowing you to share and discover the best in kids and baby products. Everyday you are sharing moments of your life as a parent. The products you use are a big part of the moments you share - from styling your baby in the cutest outfit to the toys that your kids play with.

BUZZi Kids allows you to share your stories and product reviews with the BUZZi community to help members discover the best products for them.
App Experience
After installing the app, and signing in with Steemconnect, the user is asked for some categories they would like to follow. Currently, while BUZZi is still focused mostly on baby and kids products, the categories offered are rather niche — especially for people like me who have no kids, at least none they are aware of.
But the team has already extended the platform with an "other" category, allowing users to submit more types of products. Of course, expanding the scope to cover the whole long-tail, albeit maybe not as broad as RealityHubs, makes sense when it comes to [rewarded] user reviews.
Using BUZZi is pretty straightforward and simple. The app has excellent user interface, and pretty much totally guides the user through the review process, with well-thought out interface. No need to think about inline hashtags, to find the product's URL if a physical product, or to even think about potential affiliate links. BUZZi has thought of all this and guides the user through the experience with a well-developed app.
When the BUZZi platforms leaves its Beta stage, it is expected that the platform will even share affiliate revenue with its users — although there is a mention that this option is not available during the Beta stage, while finding an e-commerce product link is integrated already.
The BUZZi team, contrarily to many efforts we've seen so far in crypto, have definitely focused on developing revenue models, revenue models beyond a token and its ICO. In fact, it seems that BUZZi doesn't have a token. Maybe that is planned for the long-awaited release of Smart Media Tokens on the blockchain, but currently there is no mention whatsoever of a token.
And, we think, that's a good thing because I rather than being distracted by the token creation and its respective value, the BUZZi team has focused on developing a great experience complete with a shared [future] revenue model. The link, to buy any reviewed product, is prominently present throughout the app.
Another detail we appreciated in Buzzi's interface, was the thought out Pros/Cons integration in the design. Rather than ending up with a platform where most users forget about that, because they don't happen to sleep in a review-optimized theme experience on WordPress, BUZZi has integrated the Pros and Cons both in the product review process and in the display.
All in all, while the color scheme and typography are subjective and may or may not be everyone's cup of tea, we throughly enjoyed the BUZZi experience and can't wait for the platform to further expand in number of categories.
Users can easily navigate the different reviews based on categories, although on a Mi9 with 6GB and Snapdragon 845 processor, we found the experience to be quite lagging at times. But let's just chalk that down to early release and the team will undoubtedly further optimize the app as they evolve. After all, even Twitter and Spotify still constantly tweak their apps and squash bugs despite being in the app stores since many years already.
While, personally, I'm a minimalist and don't have many items, I am eagerly looking forward to the BUZZi platform growing, expanding with also an iOS app and even a own website.
User-Generated Reviews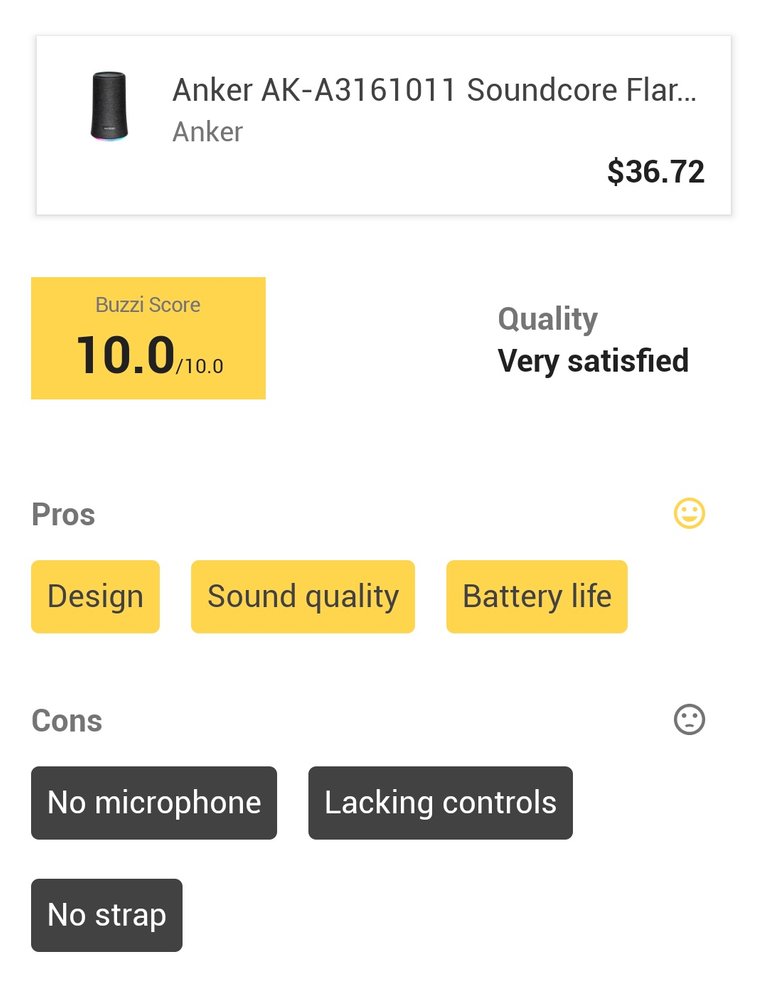 Quirky as the app, its design and typography, currently are, we expect that with time the app will evolve to a more neutral, and professional, look but for a first experience I was positively surprised by the BUZZi app. Mobile may not necessarily be the platform of choice for longform reviewers, and readers like myself, but user-generated reviews are something I tend to spend hours and hours on every time I purchase something [technical].
Of course, we all love GSM Arena's and the Verge's phone reviews. They are solid and give us a great impression about the devices we may purchase. But what beats a collection of reviews by actual users, users who need not worry giving an item a poor review because they could fear being excluded by a brand from the next batch of review items. Additionally, as a tech lover and critic, I love piercing through the technical understanding of users when reading their reviews.
Lastly, I personally tend to spend hours and hours every year reading up on home/personal sound equipment. While great reviewers will give everyone a technical analysis of the specs of any speaker set, and give the numbers of how deep a bass is, don't you prefer reading from a n00b that the bass in the Chemical's Brothers "Under the Influence" will shake your bones after few seconds of visceral built-up? Just like any non-specialist would let you know that, assuming of course that they love the Chemical Brothers just as much as I do.
The honesty, and often simplified review methods, are definitely a reason why I tend to prefer non-professional user-generated reviews over most bloggers who wanted to 1UP themselves.
Fazit
BUZZi, with a great app and excellent experience, opens up a whole new focus and range of opportunities for both reviewers and consumers. With its integrated [upcoming] affiliate share model, the platform definitely stands a great chance to attract new users. All while also, covertly, introducing them to the world of blockchain — and Steem. With in a near future maybe even an own traded token.
If I were to rate BUZZi out of 5, it would be a 5/5 score despite its minor current issues. My perfect score would be entirely based on potential and opportunity creation.
BUZZi is available for Android already and can be downloaded from the Play Store.
---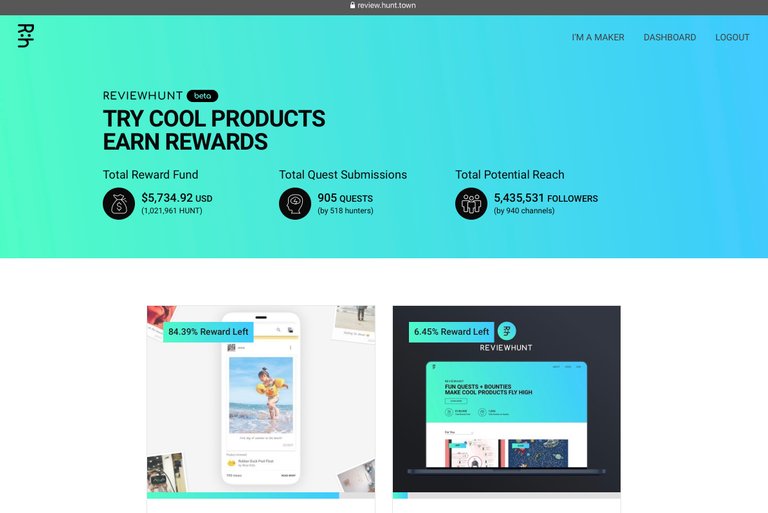 Like discovering the newest products and platforms? Stop merely reading reviews and participate in new launch campaigns for apps, web platforms, dapps and be rewarded in traded crypto. Join ReviewHunt now!