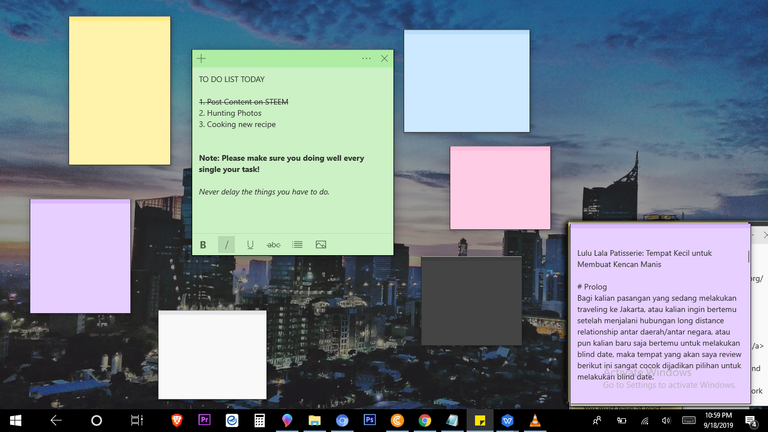 Notes in the form of real versions are no longer efficiently used in the age of technology as it is today. Notes in the form of sheets of paper are also not practical and we can forget to put them.
We need notes that can always be there for those of us who work more with computers or laptops. So, notes in virtual form can be brilliant things that really support our work.

Sticky Notes for virtual notes on the desktop
For those of you who always rely on the desktop for your work, then you need a virtual notebook that can always be "STICKY" to the desktop and not even lost even if you turn off your device.
Sticky Notes have shapes and colors like Sticky Notes in general in real form. Sticky Notes has a default color of yellow, and you can change it to the other five available colors.
With a desktop notes application that runs on this Windows system, it will make you no longer afraid of losing your important notes.

Pros
Sticky Notes Has 7 Colors
With 7 colors provided, this will make it easier for you to categorize your important note types. You can change the colors on Sticky Notes whenever you want.

Sticky Notes have different writing formats
At the bottom of each Sticky Notes, you can find formatting icons that are useful for the process of writing your important notes, such as BOLD, ITALICS, UNDERLINE THE TEXT, ADD BULLET POINTS, and, Strike an item on your note, and even add pictures.

Flexible Sticky Notes forms
You can adjust the size of the Sticky Notes as desired by placing the cursor on one of the four sides of the notes.

Sticky Notes Still Saves writing even if closed
If you accidentally close the Sticky Notes application in Window, it will not make notes in Sticky Notes deleted. Even if you turn off your device, all your Sticky Notes files are still available if you open this Application again.
But Notes will be deleted if you click on the cross icon at the top right of each note.
Sticky Notes has a list of notes sorted by notes that you last updated.
The notes list feature makes it easy for you to find important things that you have written but the notes are overwritten by other notes in the Sticky Notes application. You only need to enter keywords that you remember in the search bar.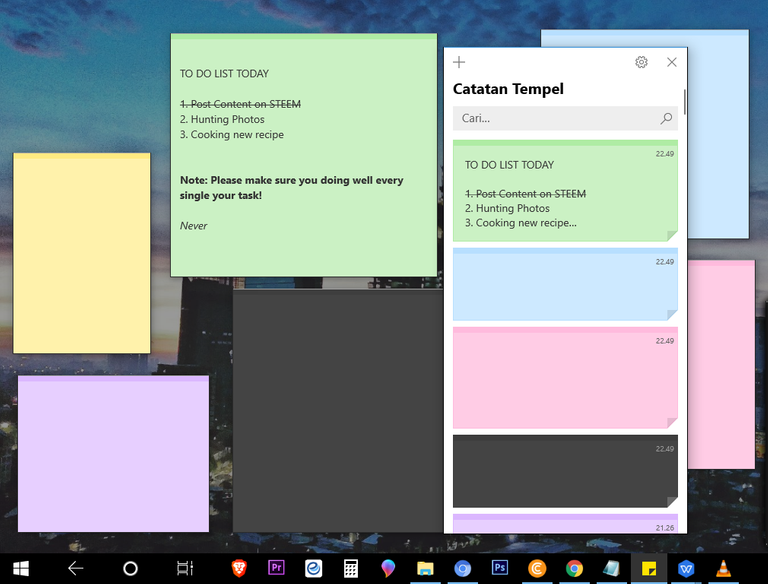 Cons
So far I have used Sticky Notes, I have not found anything that can be categorized as a Cons. All the features on Sticky Notes are going well and nothing makes me complain about Sticky Notes.

Personal Rating
I gave 10 Stars to the Sticky Notes application. I have used Sticky Notes for a long time and it really helped my work.
Sticky Notes also doesn't have a problem if I run it on a Mac.
Overall, Sticky Notes helps a lot of small things to reference my writing well stored and anytime I can reopen quickly without having to search for a long time.

Conclusion
Sticky Notes are virtual notes that are very useful for keeping your important things "sticky" on your desktop and won't be erased.
You will easily manage important daily lists related to your work by providing lots of Sticky Notes sheets.
You don't need to bother looking for your important notes even though you already have a lot of Notes in the Sticky Notes application, because the search feature is available in the notes list.
So, use Sticky Notes on your desktop as notes that always stick without you forgetting where your important notes are.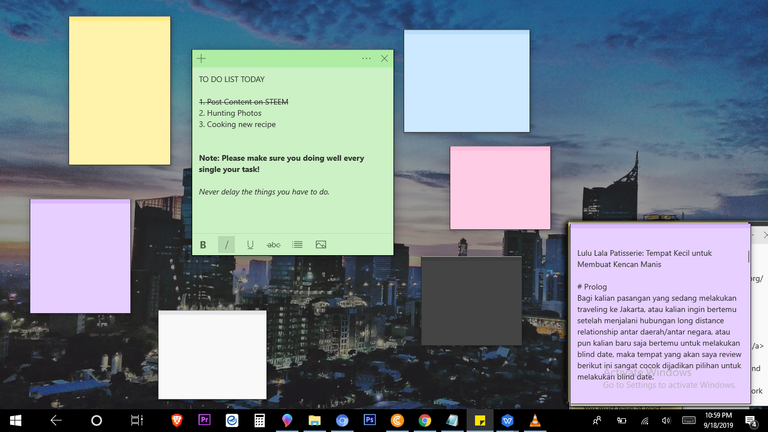 Keep Steem On!
Regards,
A Content Writer and A Social Media Manager From Indonesia


A Proud Member of @naturalmedicine Community


A Part of Realityhubs Curator. Join Realityhubs: A platform for rewarding reviewers. @realityhubs.info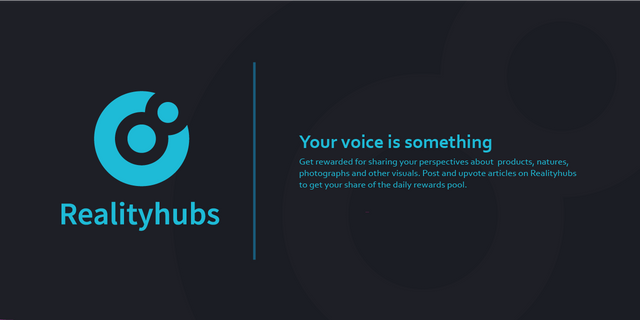 Creative Coin Crypto: Rewarding Creative User With @creativecoin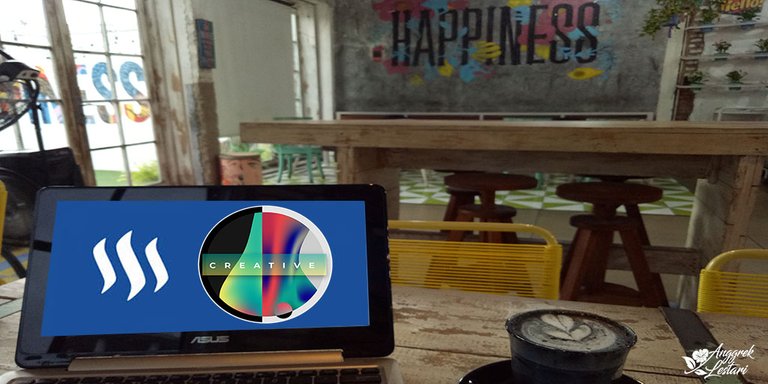 @stemgeeks is a Steem community focused on STEM content (Science, Technology, Engineering, Math).