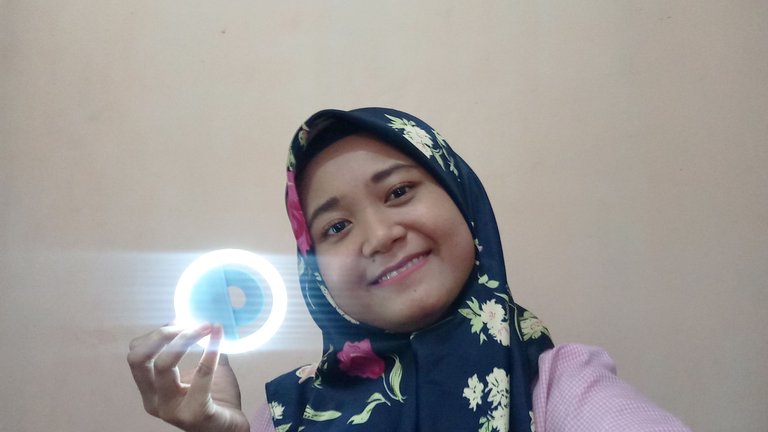 Documentation of a moment is a must in today's digital era. Taking photos/videos alone or with others requires good light.
If you are in an area with low light, this will be a problem if you need to take photos/videos in that place because you do not want to miss a moment. Especially if you only carry a phone camera.
Capturing Photo/Video Becomes As Easy and Effective As Possible in the Darkness With Selfie Ring Light
Selfie Ring Light technology comes in various types to facilitate capturing photos/videos in dark areas to be without problems and easier.
In a standard selfie ring light model, it usually has its own stand that is used by professional photographers or videographers in the studio. Sometimes you can also use a tripod as a stand.
The standard Selfie Ring Light has a larger size than the camera so it can produce very good light in dark areas.
Then comes the portable Selfie Ring Light which is easier to carry anywhere and its use is more practical for general users who are not professionals.
Portable Selfie Ring Light for Phone Cameras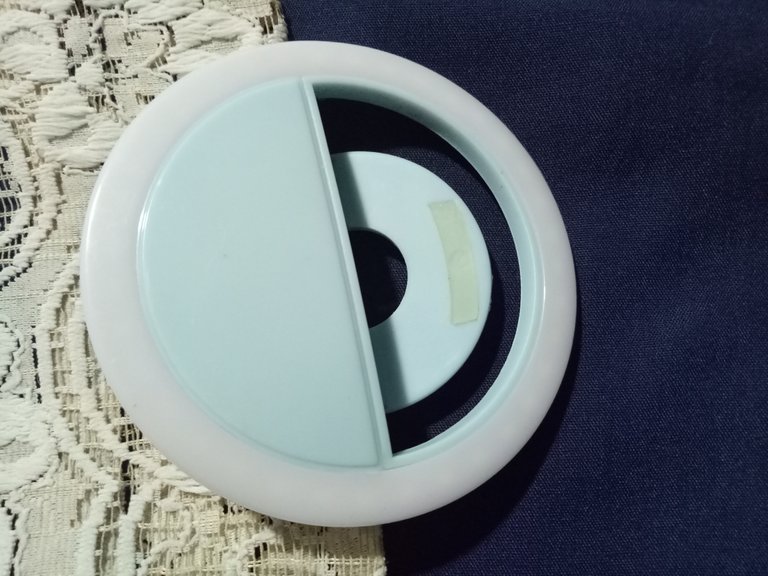 Nowadays, taking photos or videos is mostly done by unprofessional people using only a camera phone with pretty good results.
Then the problem that often arises is that the front camera phone cannot deliver a better resolution than the back camera on the phone and the light captured becomes worse.
Portable Selfie Ring Light helps facilitate better light on your camera device with easy and wireless use.
Portable Selfie Ring Light is very helpful for those of you who need a better light source in dark areas to capture the moment. The additional light provided by this tool will not make your eyes glare so you will still use it.
Product Sale
I got this product at a local online store. You can search for local shops. It depends on what brand you want. I suggest you read some references on the internet to get more information about quality brands.
Pros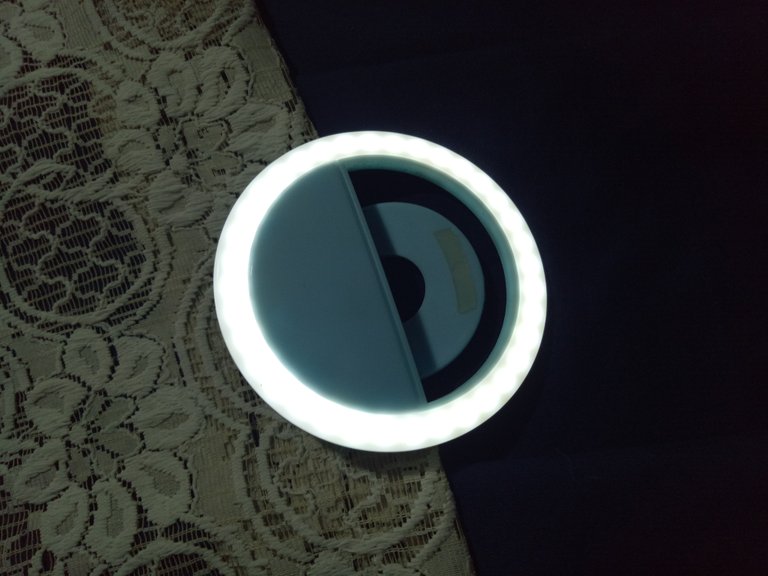 Lightweight
Lightweight with circle shape. This makes Portable Selfie Ring Light easy to carry anywhere together with your phone.
3 levels of lighting
You can adjust the level of your needs. Usually, I do use the brightest light levels to get the most out of my photos/videos.

Not Creating the "Red-Eye" Effect
Often the addition of light for shooting causes the effect of additional light on the eyes so that it looks unnatural. But you don't need to worry because Portable Selfie Ring Light does not cause this effect.
Portable Selfie Ring Light is designed to have soft light, so it doesn't disturb the eyes when you use it.
Wireless
The cable can be very annoying if we work alone to take photos/videos. Portable Selfie Ring Light is designed wirelessly and has a shape like a clamp so that its use is clipped to your camera phone.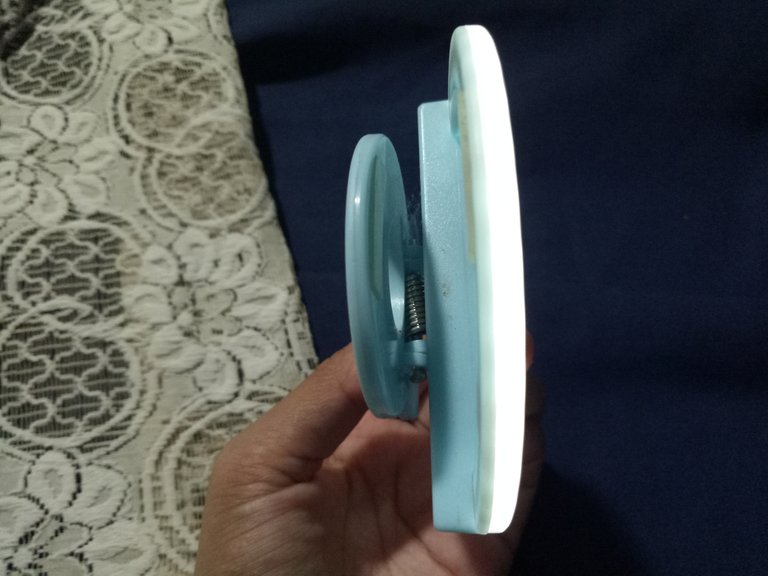 Cons
In my opinion, there is the most important thing that failed to exist in the product. But actually it is influenced by the brand quality of this thing. Of course, with different brands, will have different cons.
You could say the Portable Selfie Ring Light that I used is not a well-known brand and is sold cheaply in the market, so the quality of battery life is not good.
If to take video, the Portable Selfie Ring Light battery only lasts about five minutes, so I have to recharge it while using it. Usually, I use a "power bank" that is more practical when I'm traveling.
If only to take photos, it lasts even though not too long so it really needs the help of a "power bank", even though the battery recharges quickly but also quickly drops.
For the record, this con might be due to the poor quality of my product brand.
My Personal Rating
I give 8 stars on a scale of 10 because this technology really helps the activity of taking photos and videos in my room with minimal light.
Final Thoughts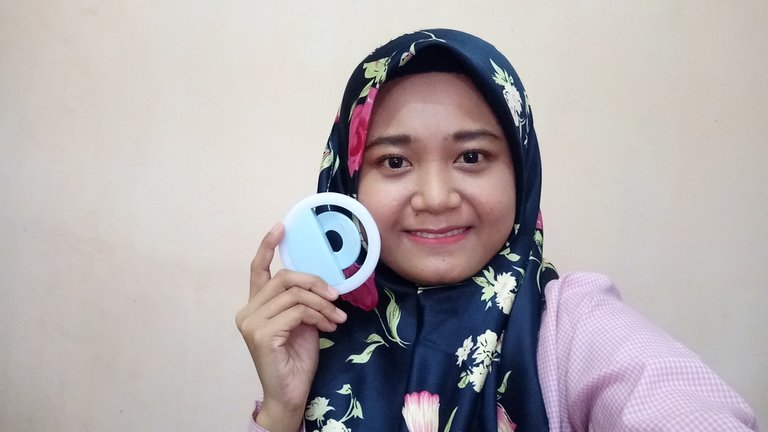 Before buying a Portable Selfie Ring Light, I advise you to buy a good brand to have a quality battery that lasts long so that it supports capturing longer photos/videos.
Overall, Portable Selfie Ring Light really helps us to produce better photos/videos in dark areas, without noise and without producing "red-eye" effects.
Portable Selfie Ring Light deserves you add in the list of technologies that you must have if you have more activities to take photos/videos with the camera.
This helps you if you are forced to have to take pictures or make videos at night or in locations that have low light.
Keep Steem On!
Regards,
A Content Writer and A Social Media Manager From Indonesia