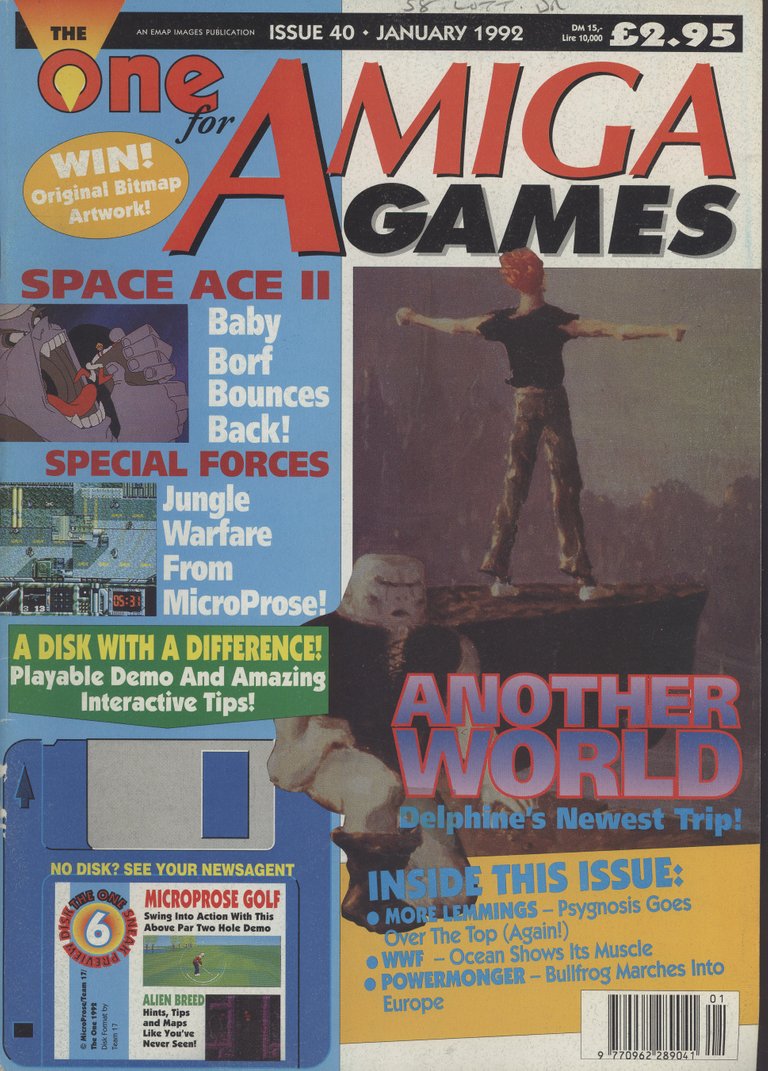 Cover of the January 1992 issue of The One
The One was a U.K. published magazine that covered multiple systems throughout the course of its life. In 1992 it was actually titled "The One for Amiga Games" and was exclusive to the Amiga. The January 1992 issue includes:
The Sneak Preview Disk - The cover disk includes two complete holes of MicroProse Golf.


News - New releases coming from Sensible Software include Mega-lo-Mania Data Disk, Mega-lo-Mania II, and Cannon Fodder; Ocean includes security key with Robocop III to prevent piracy; Nintendo announces European launch date of 16-bit Famicom; Microsoft launches A.T.A.C.; Lucasfilm reveals new iMuse programming tool with the launch of Monkey Island 2; Electronic Arts releases Black Crypt; Amiga announces new low-end Amiga model (tentatively the Amiga 300); UBI Soft releases B.A.T. II; and much more.


Profiles - Profiles of Mark Mason (Twilight programmer) and Dave Jones (programmer/designer for DMA Design).




Table of Contents from the January 1992 issue of The One

Work in Progress - Previews of upcoming games, including Plan 9 From Outer Space and Special Forces.


Theme Parks - A look at Universal Studios in Orlando, Florida.


Ideal Compilation - Tony Crowther's ideal game compilation would include Populous, Dungeon Master, Jimmy White's Whirlwind Snooker, Deathlord, anything from Infocom, and Captive.




Table of Contents from the January 1992 issue of The One (continued)

Budget - A look at the latest budget releases, including Lotus Esprit Turbo Challenge, Operation Thunderbolt, Ghouls 'N' Ghosts, and Untouchables.


Arcades - What's new in arcades, including a trip to the International Association of Amusement Parks and Attractions show in Florida. New games include Xexex from Konami, Lethal Thunder from Irem, Fatal Fury from Neo Geo, and more.


Demos - A look at some of the latest demos, including various games, a Terminator 2 slideshow, and more.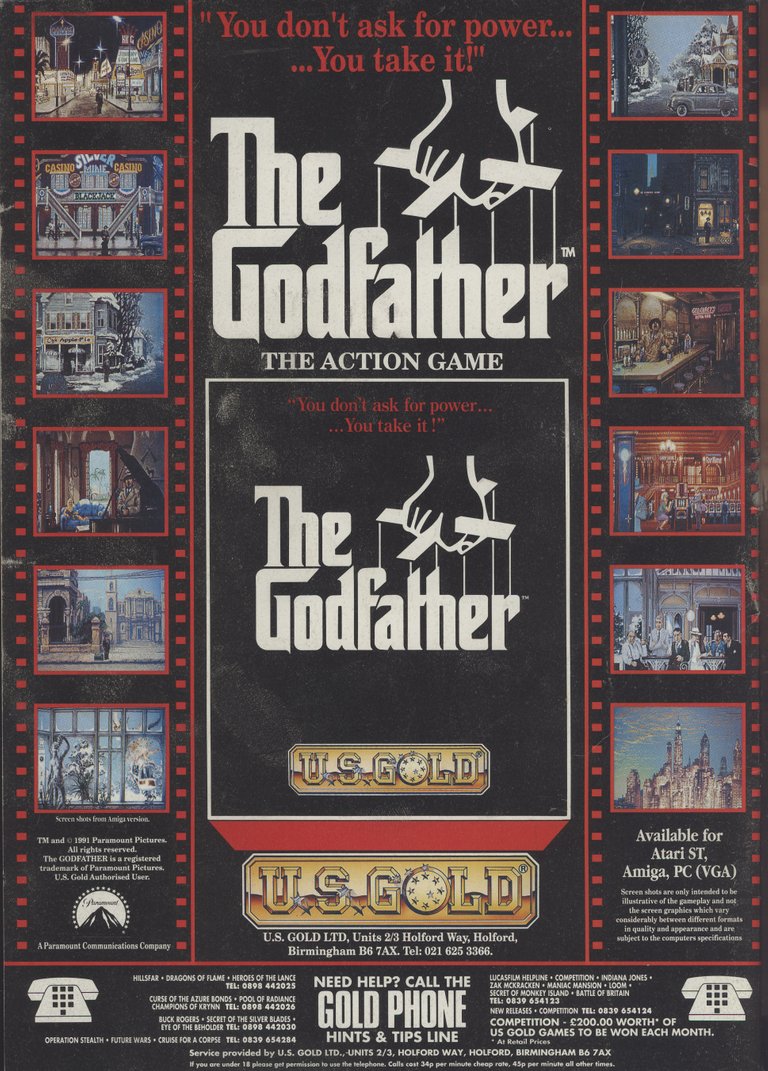 Back cover of the January 1992 issue of The One
Read more: https://www.megalextoria.com/wordpress/index.php/2023/06/07/the-one-january-1992/
---

Check out my other Social Media haunts (though most content is links to stuff I posted on Hive or reposts of stuff originally posted on Hive):

Wordpress: https://www.megalextoria.com/wordpress
Tumblr: https://www.tumblr.com/blog/darth-azrael
Twitter: https://twitter.com/Darth_Azrael
Blogger: https://megalextoria.blogspot.com/
Odyssee: https://odysee.com/@Megalextoria:b
Rumble: https://rumble.com/c/c-2385054
Daily Motion: https://www.dailymotion.com/Megalextoria
---
Books I am reading or have recently read:
Never by Ken Follet
The Citadel by Richard A. Knaak
Republic of Thieves by Scott Lynch
---