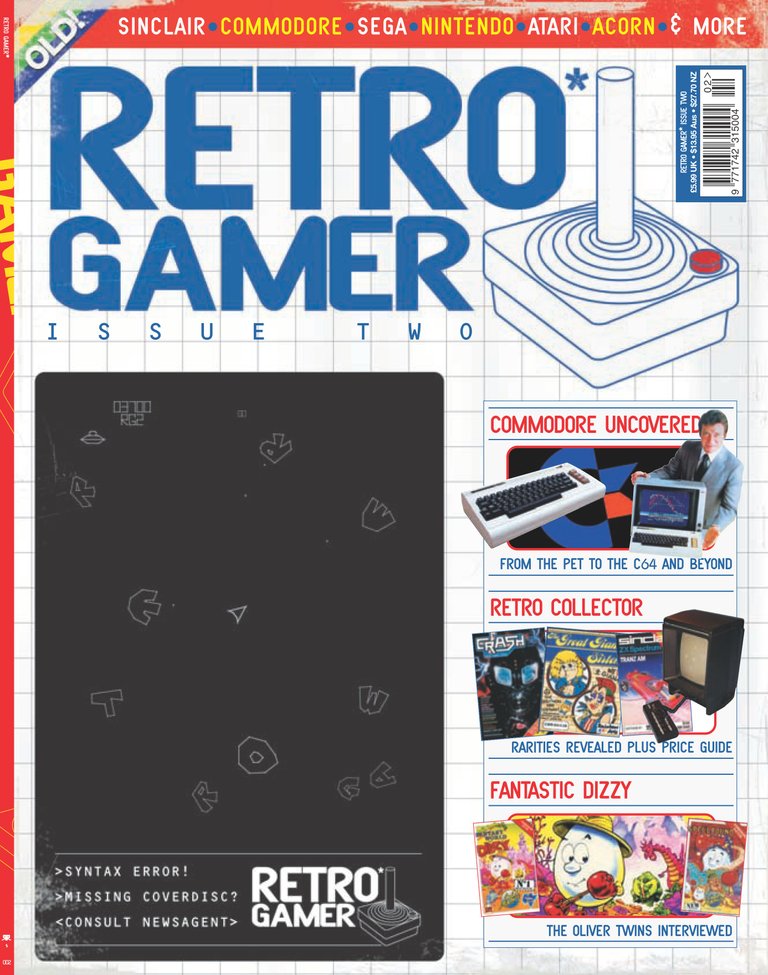 Cover of issue number 2 of Retro Gamer
Nearing twenty years of publication, many issues of Retro Gamer could now be considered retro themselves. Retro Gamer is a U.K based magazine that covers computer and video gaming from the yesteryear.
Issue Number 2 of Retro Gamer includes the following:
Retro News - Space Invaders 25th anniversary, including release of Silver Edition Space Invaders arcade machines and Space Invaders themed clothing; Pool paradise for PC, PS2, GameCube and Xbox includes virtual arcade with Dropzone; NES themed Game Boy Advance released in Japan; Sega releases ports for N-Gage; Prince of Persia 2 coming soon; new Knight Rider game planned; Double Dragon Advance released for GBA; and more.


Retro Forum - Letters from readers with topics including the Commodore 64 SID, previous issue, ideas for future articles, program listings, Atari 8-bit computers, and more.


Inside of Crash Towers - The birth and history of Crash, the most popular Spectrum gaming magazine.




Table of Contents from issue number 2 of Retro Gamer

Pieces of 8-bit - Everything you need to know about finding, buying, and selling 8-bit computers, consoles and software.


Commodore Uncovered - A detailed look at all of Commodore's 8-bit machines from the KIM-1 to the Commodore 128 plus prototypes and designs that never made it to store shelves. Also included are various memory, CPU, hard drive and other hardware upgrades as well as more modern machines with the Commodore name.




Table of Contents from issue number 2 of Retro Gamer (continued)

Top 50 Retro Game Characters - Split across numerous categories so there can be lots of number ones but no doubt this is still a controversial list for some.


Fantastic Dizzy - A history of Dizzy and an interview with those who brought him to life.


Retro Game Creator - A beginner's guide to game creation using Multimedia Fusion.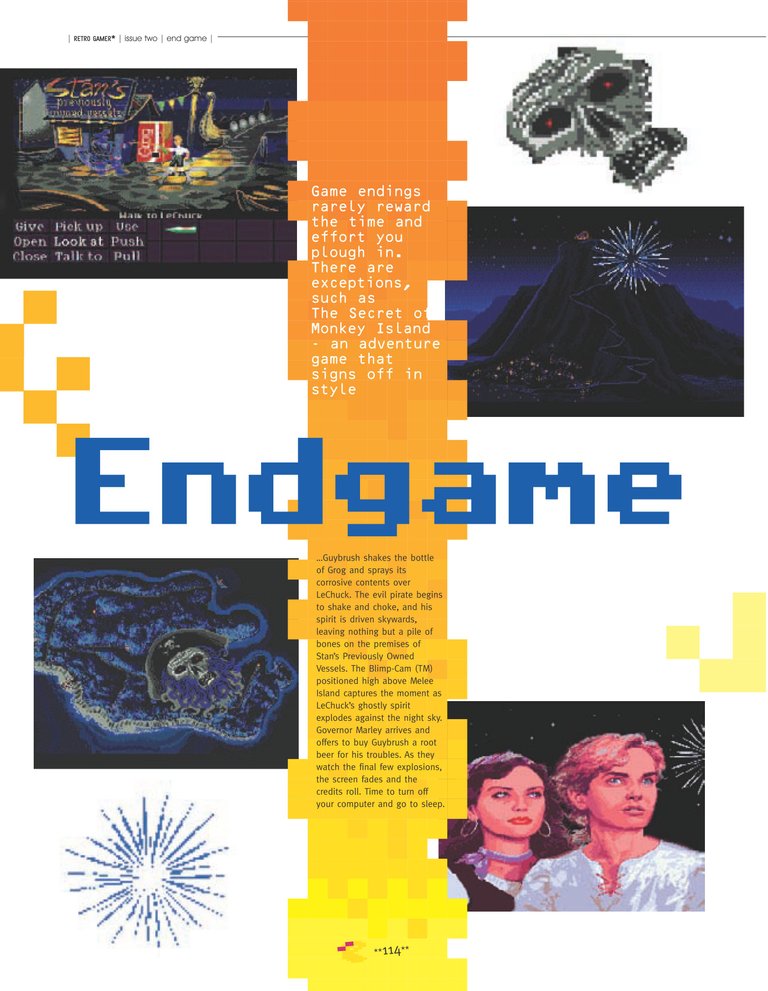 Back cover of issue number 2 of Retro Gamer
Read more: https://www.megalextoria.com/wordpress/index.php/2014/06/04/retro-gamer-issue-number-2/