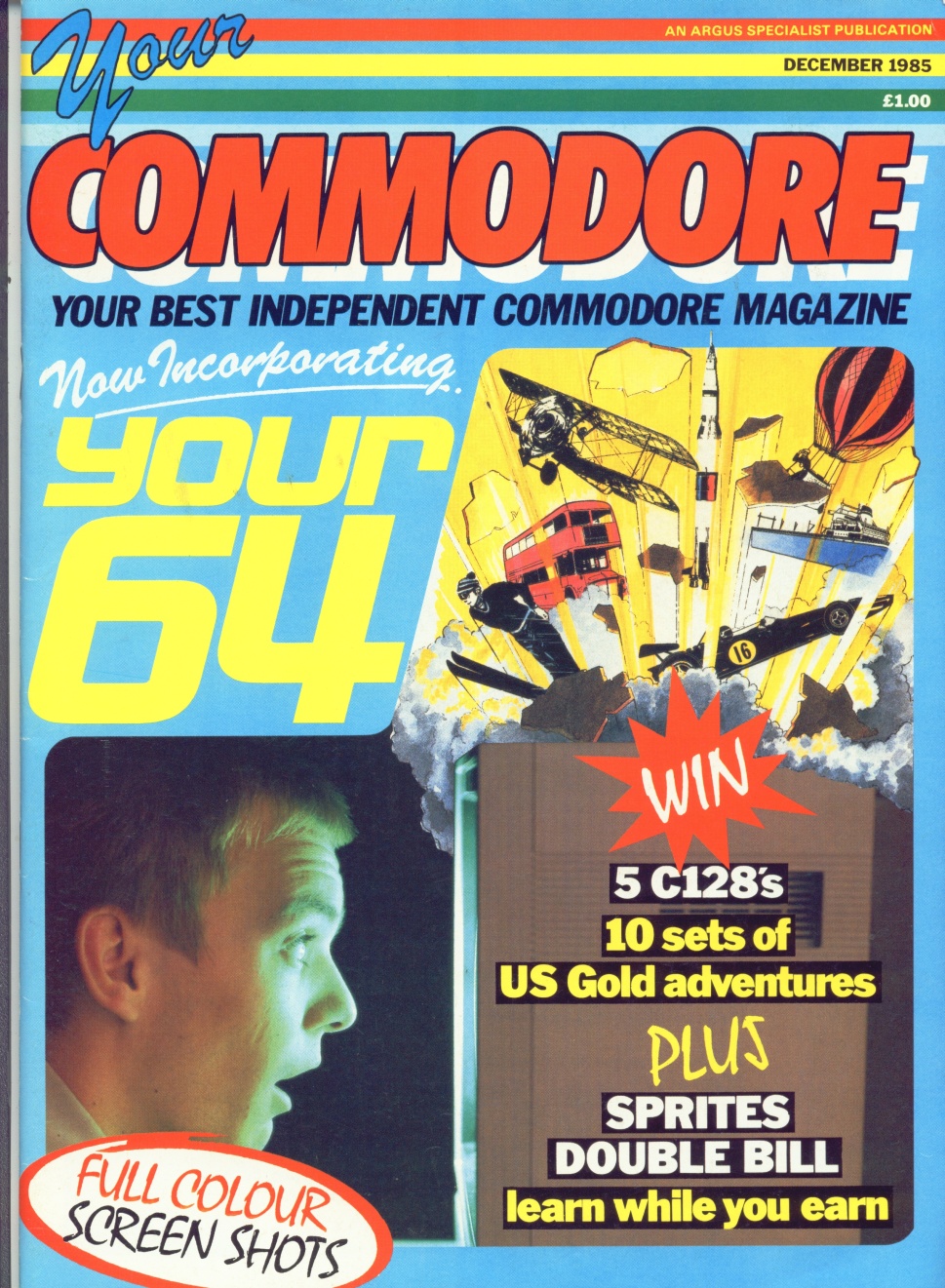 https://megalextoria.blogspot.com/2021/01/your-commodore-december-1985.html
Your Commodore is a U.K. published magazine covering the Commodore line of computers, including the Commodore 64 and Amiga. It was published from October 1984 through October 1991 for a total of 84 issues. The December 1985 issue includes:
Features
Sprite Right - We show you how to create original sprites.
Series
Mastering Your C-16 - Programming for the little guys.
Programming Projects - Another project to get those brain cells working.
Reliable Routines - This month we deal with the Exclusive-or routine.
Mach 2 - Part two of our machine code development system.
Regulars
Data Statements
In Arcadia
Scratch Pad
Game of the Month
Sense of Adventure
Business File
Teachers Pet
Games and Utilities
Your Commodore (December 1985)
Toy Trouble - Toy terror for the C64.
Competitions
US Gold Competition - Adventure packs for 10 lucky readers.
Sprite Ideas - Design a sprite and earn some cash.
Read more: https://www.megalextoria.com/wordpress/index.php/2021/01/11/your-commodore-december-1985/