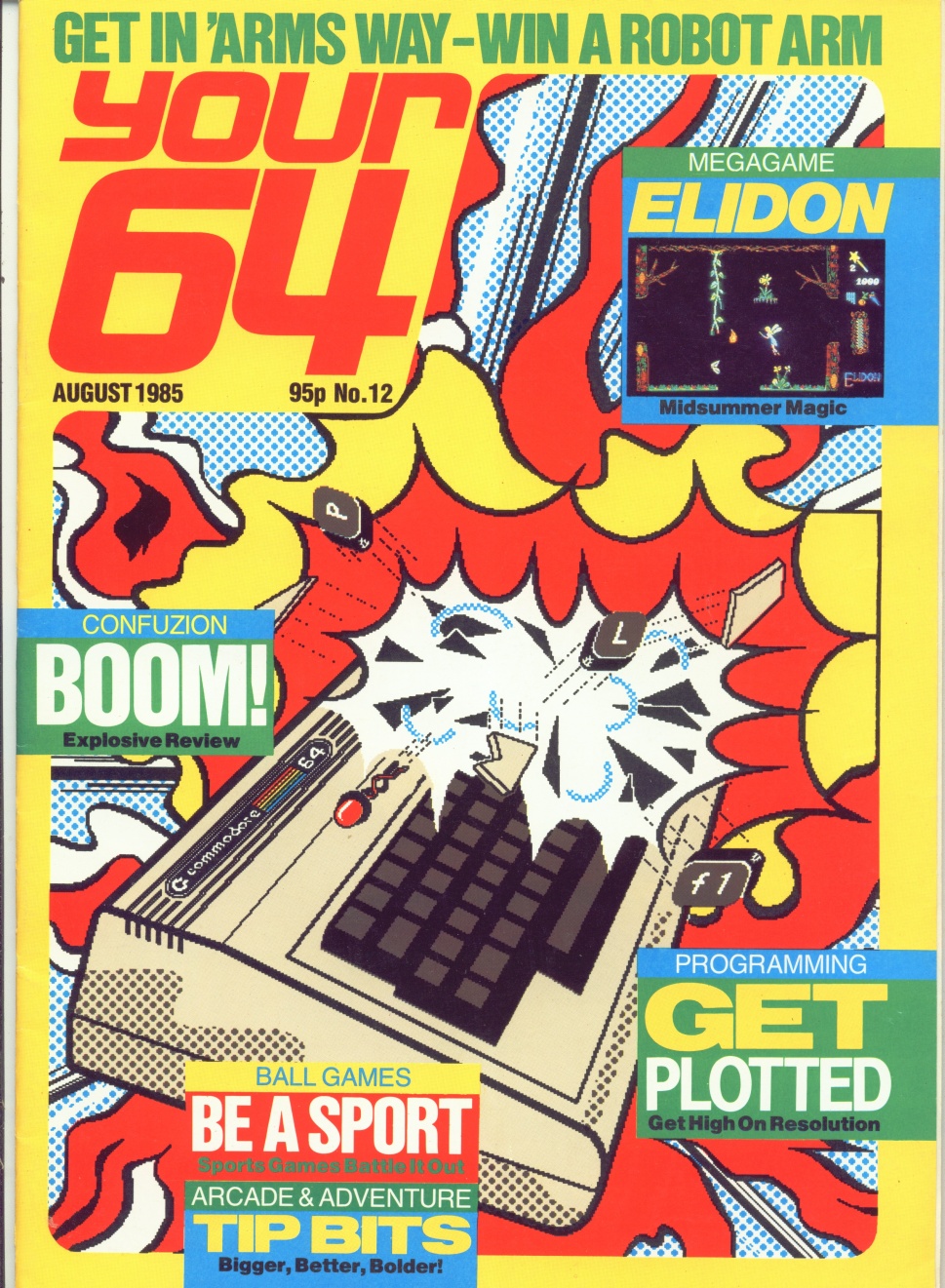 https://megalextoria.blogspot.com/2021/02/your-64-august-1985.html
Your 64 is a magazine that was published in the U.K. and dedicated to the Commodore 64 (as well as the VIC-20 in earlier issues). It only lasted for 14 issues before being rolled into Your Commodore. The August 1985 issue includes:
Megagames
Elidon - Follow our frantic, fun-filled fantasy through the forests of fairyland.
Bombs Away! - Confuzion will have you bombing around in cirlces!
Programming
Get Plotted - Get to grips with 64 Hi-res. We build a complete set of supporting routines, starting with setting up the screen and plotting points...
Basic Blues? - Cop hold of one of these compilers for fast programs without the fuss of machine code.
Games
Arcade Ace - Joystick lunacy from the man who puts your back up as well as your score.
Miss Adventure - The goblins got you? Our damsel in this dress to the rescue.
Chart Challenge - The good, the bad and the ugly faces in our top ten charts.
Competitions
A Call to Arms - Think what you could do with a robot arm - then win one.
64 Programmer of the Year - Is your program worth a Commodore 128?
Offers
Soft Wares - Get your cheap tapes here - we're so soft-hearted.
Y64 Megabasic - Sharpen up that 64 Basic.
Open Access
News - All things new and 64.
Networds - News from the Compunet and Micronet.
Off the Hook - Any questions? The helpline has the answers.
Core Material
Missives - You won't letter us alone, will you?
Classified Info - Bag a bargain on the back-page.
Scratchpad - Stuff these in your computer and run them!
Subscriptions - Get hitched for life.
Read more: https://www.megalextoria.com/wordpress/index.php/2021/02/02/your-64-august-1985/