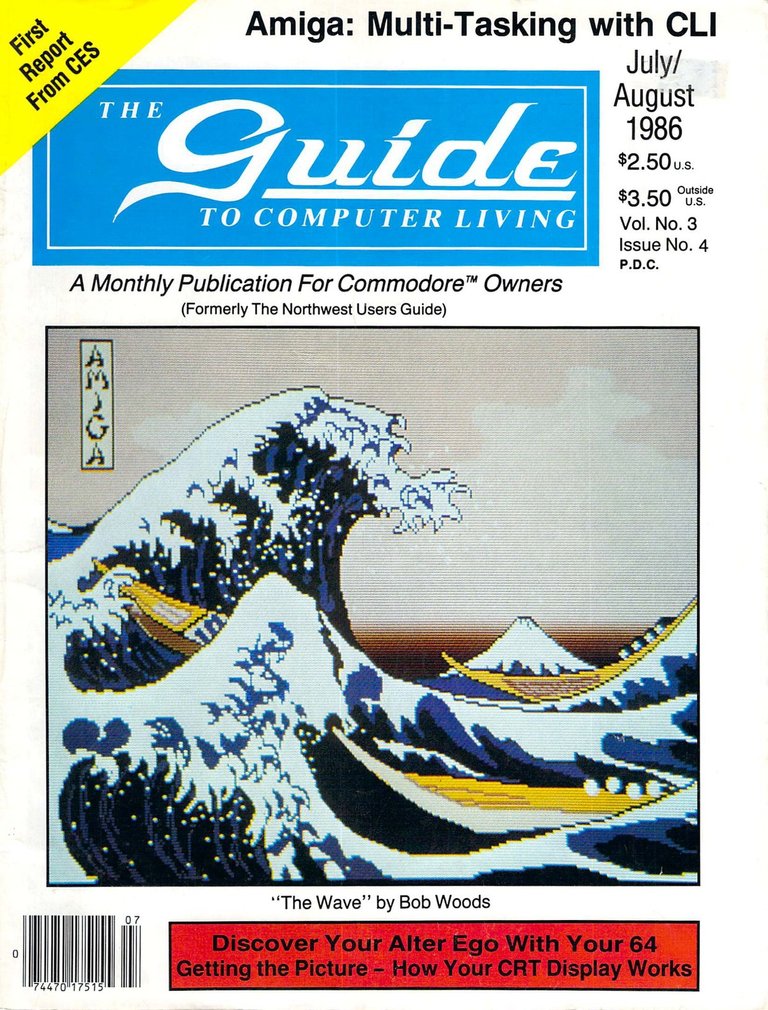 https://megalextoria.blogspot.com/2014/02/the-guide-to-computer-living-julyaugust.html
The Guide to Computer Living was a regional publication dedicated to Commodore computers, including the Commodore 64, Commodore 128 and Amiga. The July/August 1986 issue includes:
Dateline Chicago - Would you believe an 800K Drive for the 64? An up-to-the minute, dynamic report of the ever-changing scene at the Chicago Consumer Electronics Show.
Mother's Delicate Condition - Bob shares his impressions of The Show with an overview of the wanderings and wonderings in Wonderland.
RND (0) Notes - Randy packs his bags for CES, a "new" 64 arrives and Commodore pulls the plug on staff.
FontMaster II - This is not just another word processor. Not when it prints in one or several of 30 fonts from Hebrew to Russian. This one will even edit from right to left!
Alter Ego - A review of a fascinating software package through which you can explore a multiplicity of alternate lives. The article is followed by an interview with the psychologist/author.
Amiga: Multi-Tasking - Grant goes eight ways at once as he explores multi-tasking through the Command Line Interface.
Pictorial 128 Memory Map - Nothing makes it as clear as a picture. Chirs follows up last months reference guide with a graph that puts it all in place.
Computer Magic - Amazing Animals - john provides to us another program with which to amaze our friends. This month's offering will have you believing the 64 can read your mind!
Computer Curmudgeon - This time the Curmudgeon takes on the world of "Vapor Ware", with explanations of what is happening, and guesses as to why.
Pascal's Triangle - There may not be any choice numbers, but there sure are prime ones. here, the subject is explored in both English and Pascal.
The Tube - The picture tube is everywhere, but few of us really know how it works. Here's your chance to find out.
Read more: https://www.megalextoria.com/wordpress/index.php/2014/02/21/the-guide-to-computer-living-julyaugust-1986/