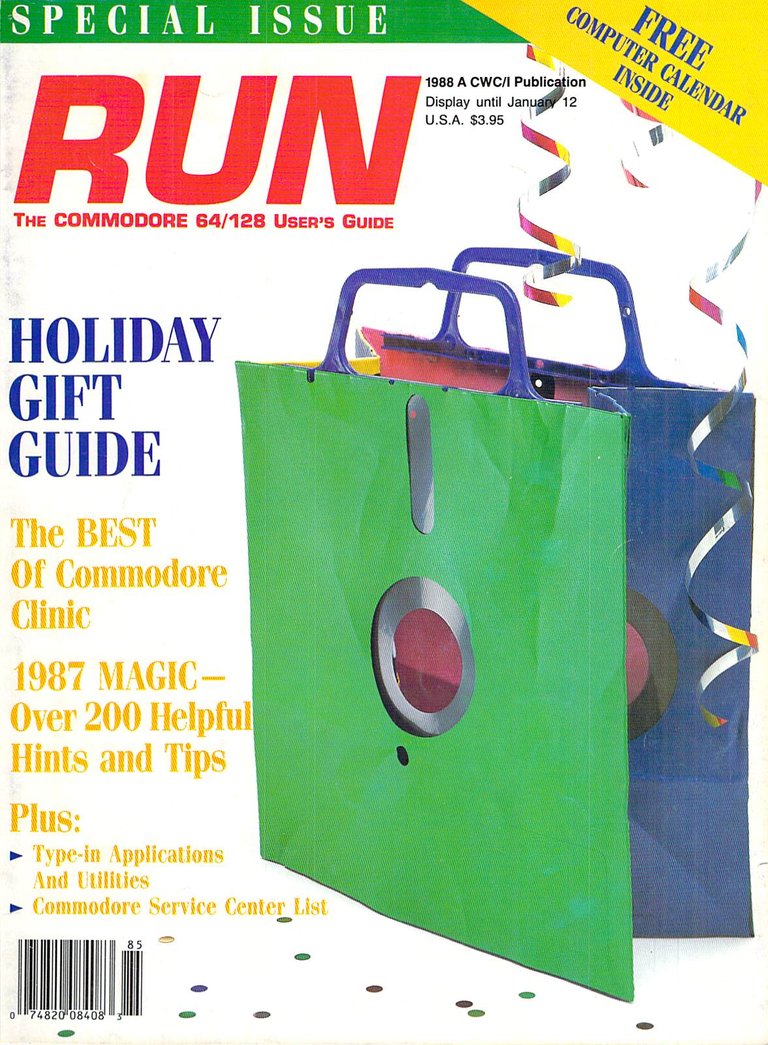 Cover of the 4th Annual Special Issue of RUN
RUN was one of the most popular Commodore 64 magazines in North America. In its earlier days, it would publish a special holiday issue at the end of the year. This one, referred to as "Special Issue, 1988" would have actually been on the shelves probably by late November 1987. I'm not sure if it was published before or after the regular December issue. It included both new material and "best of" material from previous issues throughout the year. The contents of this one includes:
RUNning Ruminations - An introduction to the fourth annual special issue and an overview of what is in this issue from the editor.


Holiday Gift Guide - Recommended gifts in various categories. Categories include Arcade Games, Books, Databases, Disk Drive Speed-Ups, Drawing Programs, Education, Financial, Flight Simulators, Graphics, Graphic Adventures, Home Helper, Input Devices, Integrated Software, Low-Cost Software, Music, Naval Simulations, Networks, Other Hardware, Party Games, Printers, Productivity, Software From Movies, Sports, Spreadsheets, Telecommunications, Utilities, Word Processors, and Unusual Uses.




Table of Contents from the 4th Annual Special Issue of RUN

Commodore Clinic - The best techincal questions of the year from readers and their answers. Categories include commercial software, programming, hardware, and miscellaneous.


Magic - The two hundred best Magic tips of the year. These tyically consist of short programs or commands to perform computer 'magic' and can include programming tips, short programs to generate sound and/or graphics, small useful utilities or applications, and much more.


Easy Applications - Two previously published (relatively) short type-in applications including Flash Cards and The Menu Machine.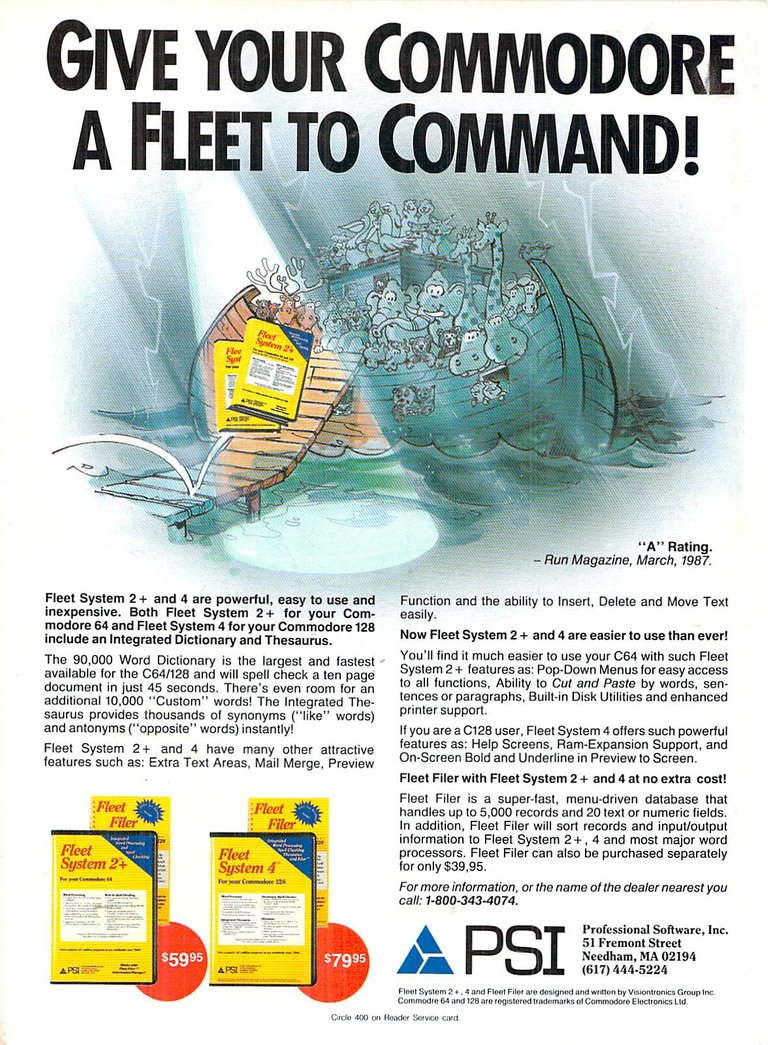 Back cover of the 4th Annual Special Issue of RUN
Read more: https://www.megalextoria.com/wordpress/index.php/2022/10/21/run-special-issue-4-1988/