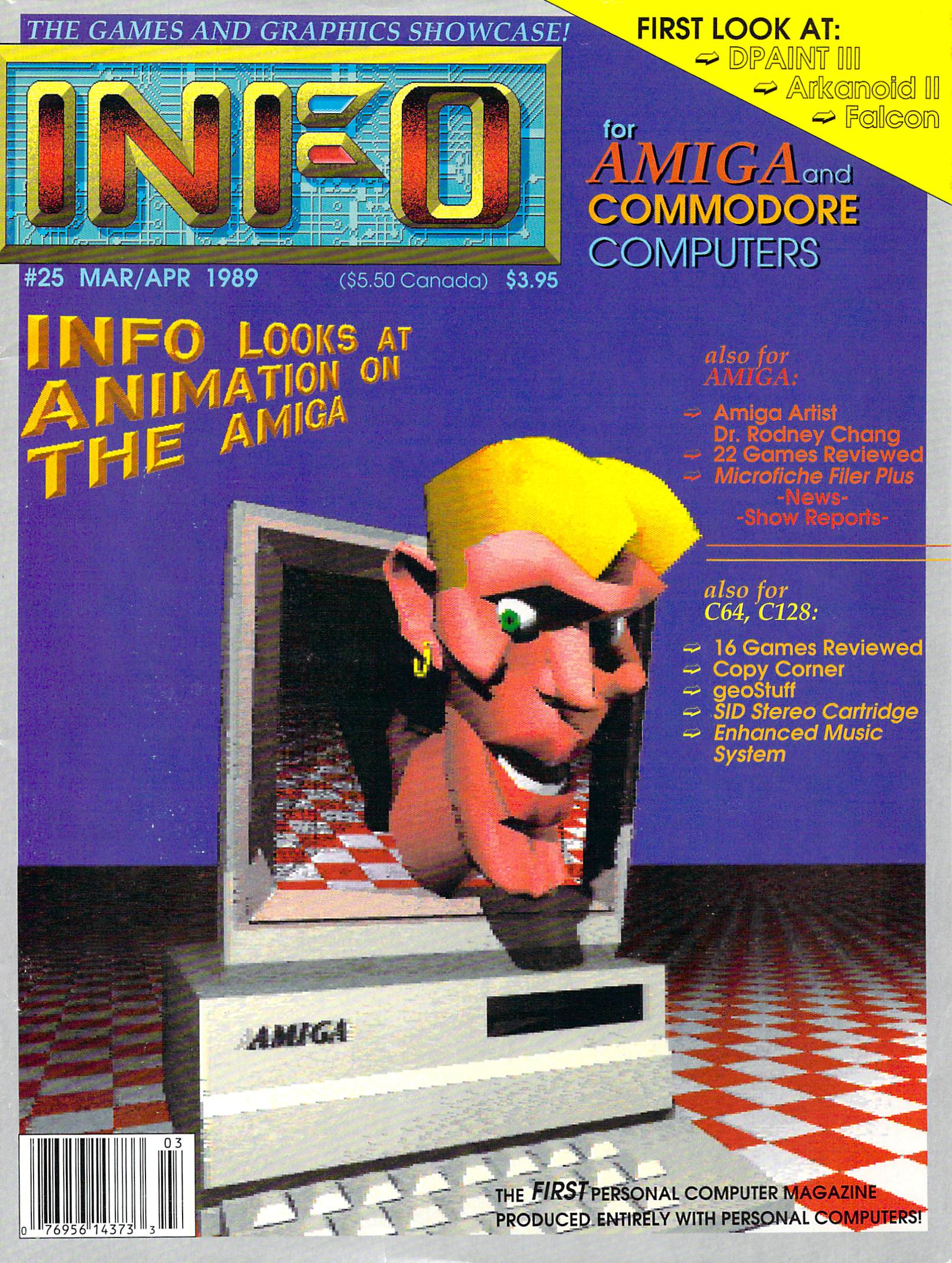 https://megalextoria.blogspot.com/2021/01/info-marchapril-1989.html
Info is a magazine that was dedicated to Commodore computers and published using Commodore computers. The March/April 1989 issue covered the Commodore 64, Commodore 128 and Amiga and includes:
Features
Animation on the Amiga - From simple rotating tiles on your home videos to show-stopping professional animation, these 20 products offer Amiga users unprecedented access to the fascinating world of Computer Animation.


Departments
Editors' Page
Reader Mail
New Products & Reviews
Copy Corner
News & Views
Magazine Index
Public Domain
Amiga Games
ETC.
BRYCE
Real World
INFO Update
Back Issues
Read more: https://www.megalextoria.com/wordpress/index.php/2021/01/28/info-march-april-1989/