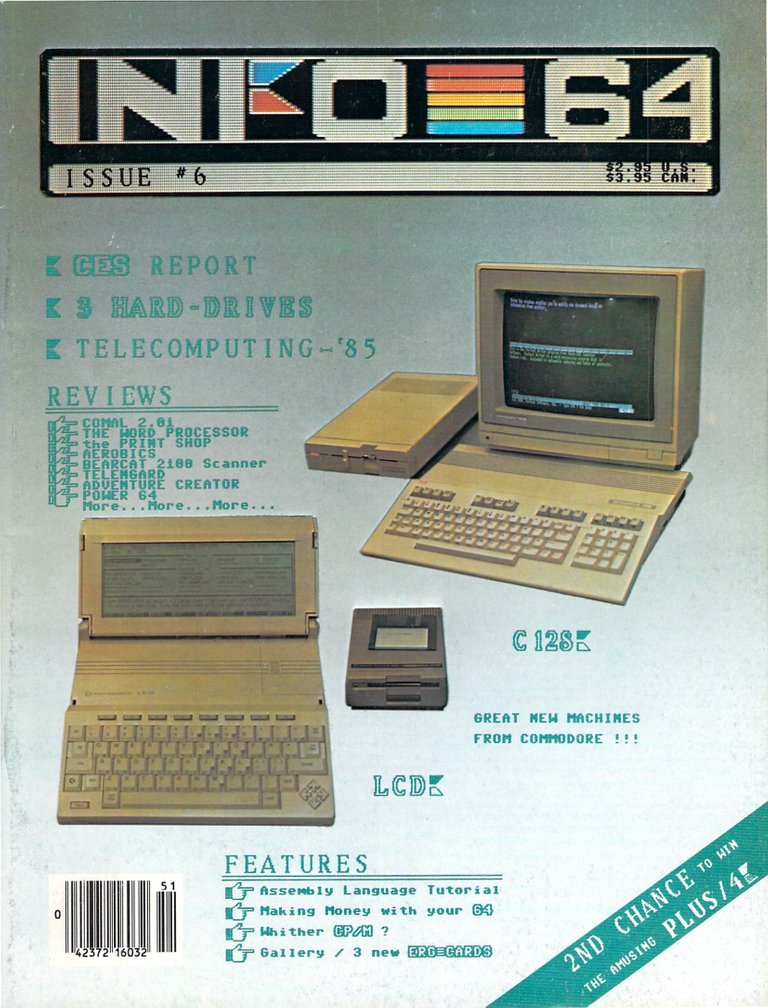 Cover of Issue Number 6 of Info
Info was not only dedicated to Commodore computers but also produced on them. The Commodore 64 early on and later on, the Amiga. For some reason this issue doesn't have a cover date but it is probably from some time in late 1984 or early 1985. It includes:
Departments
Gallery - Color screen shots and brief descriptions of recent games, including Pole Position, Pitstop II, On-Court Tennis, International Soccer, Gumball, The Castles of Doctor Creep, The Scrolls of Abadon, Gridtrap, Pathwords, Monty Plays Scrabble, Trivia Fever, Murder by the Dozen, and more.


Editor's Page - About Info's special product round-up issues as well as a look at what is going on in other Commodore magazines.


Reader Mail - Reader comments about the Indus GT disk drive and copy protection.


Table of Contents from Issue Number 6 of Info
Reviews
The Word Processor - The King James Bible on disk (8 disk to be exact).


Bearcat Scanner - A review of the Compuscan 2100.


Comal 2.01 - An implementation of the Comal programming language for the Commodore 64.


Features
Is There a Hard Drive in Your Future? - A look at hard drives, how they work, and what they are good for.


Let Your Fingers do the Walking - A guide to telecomputing, including some ARPANET history, they types of commercial services available, and the things that you can do on them.


Introduction to Assembly Language - Learn to program using assembly language on your Commodore 64.


Whither CP/M? - Commodore promised a CP/M cartridge for the Commodore 64 when it was released but took a long time to deliver. By the time it was released (along with the Commodore 128 with its CP/M mode), CP/M was really pretty much dead as an OS as far as any new development was concerned.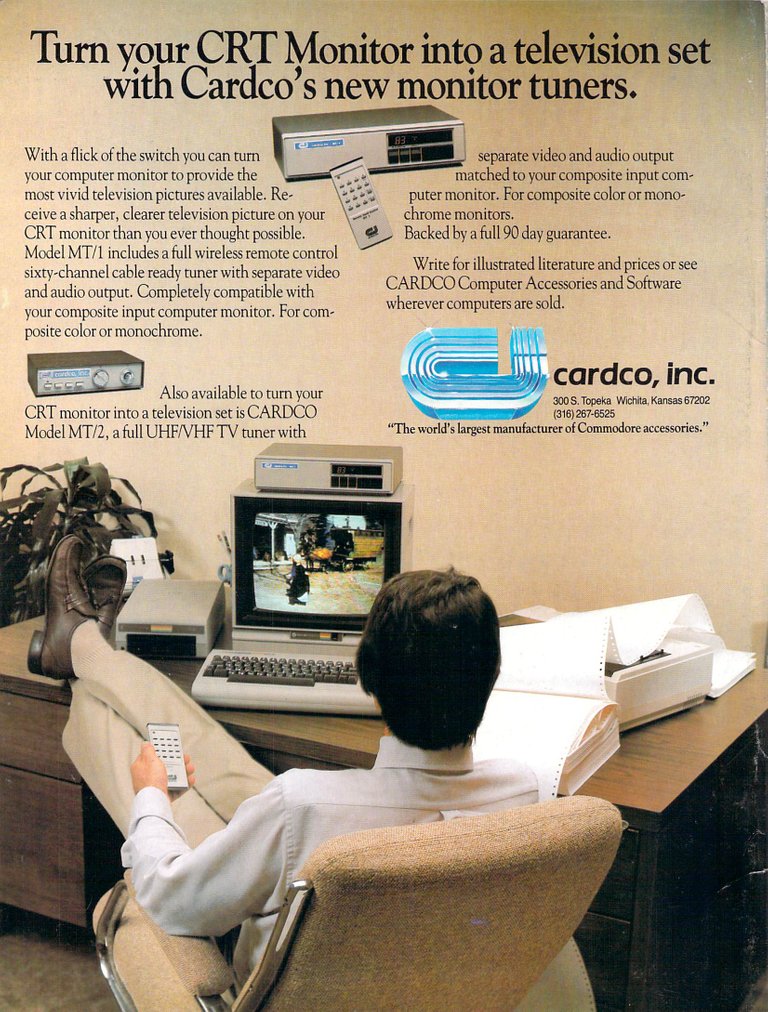 Back cover of Issue Number 6 of Info
Read more: https://www.megalextoria.com/wordpress/index.php/2023/05/31/info-issue-number-6/
---

Check out my other Social Media haunts (though most content is links to stuff I posted on Hive or reposts of stuff originally posted on Hive):

Wordpress: https://www.megalextoria.com/wordpress
Tumblr: https://www.tumblr.com/blog/darth-azrael
Twitter: https://twitter.com/Darth_Azrael
Blogger: https://megalextoria.blogspot.com/
Odyssee: https://odysee.com/@Megalextoria:b
Rumble: https://rumble.com/c/c-2385054
Daily Motion: https://www.dailymotion.com/Megalextoria
---
Books I am reading or have recently read:
Friends Divided: John Adams and Thomas Jefferson by Gordon S. Wood
The Citadel by Richard A. Knaak
Republic of Thieves by Scott Lynch
---