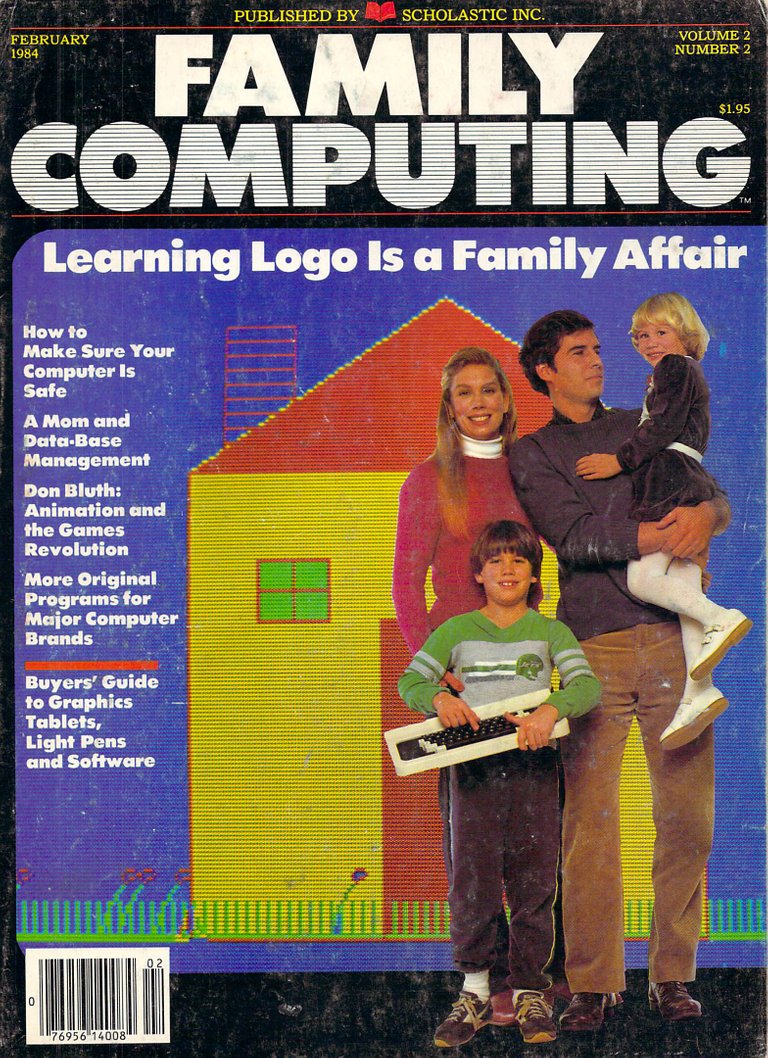 Family Computing was a multi-format computer magazine from the 1980s. It covered to a greater or lesser degree any home computer that existed at the time. The February 1984 issue includes the following:
64 Inches of Courage - Fifteen-year old Michela Alioto, paralyzed from the waist down, learned what a valuable tool the computer can be. Her dream to walk again is kept alive by an Apple computer.


Buyer's Guide to Graphics Tablets, Light Pens, and Software


A Novice's Guide to Programming Languages


Learning LOGO is a Family Affair


Different Versions of LOGO


The Man Behind LOGO


A Hands-On Review: Timex 2068


A Data-Base Reunion


Winter Programs - Create a personal Valentine for that special someone, or go skiing down a treacherous course, with programs for ADAM, Atari, Commodore 64 and VIC-20, IBM, TI, Timex, and TRS-80 computers.
Read more: https://www.megalextoria.com/wordpress/index.php/2015/09/09/family-computing-february-1984/