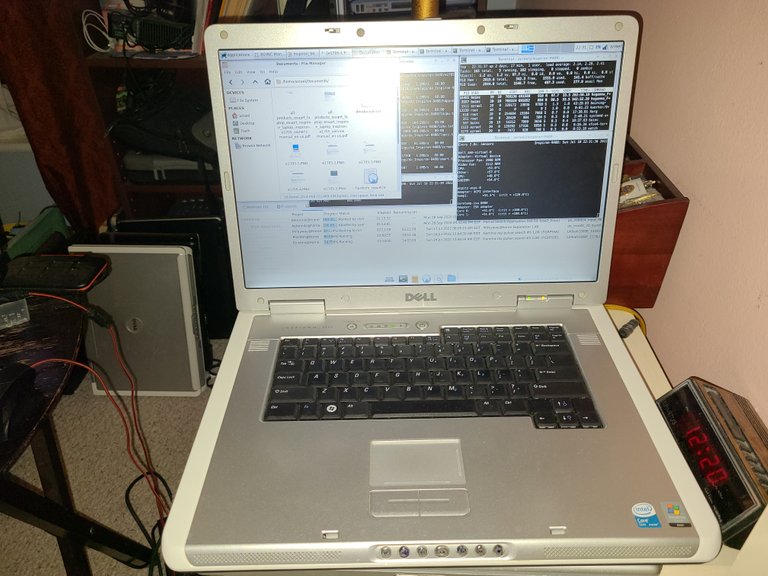 The Inspiron line has long been Dell's main consumer laptop models. The Inspiron 9400 was released in the 2005 time frame. It is for all practical purposes identical to the Inspiron E1705 and in fact the manuals were shared. They just had different default configuration options and were targeted at different markets.
The Inspiron 9400 supported an incredibly large range of hardware options. There were multiple motherboards used. One supported add-in video cards such as the FX2500M, GeForce Go 7800 and 7900GTX among others while the second motherboard option only supported Intel's integrated graphics. The processor could be anything from a single core 32-bit Core Solo T1300 running at 1.66 GHz all the way up to 64-bit Core 2 Duo T7600 running at 2.33 GHz.
My particular Inspiron 9400 is among the lower end models. Specs include:
CPU: Core Duo T2080 @ 1.73 GHz
Chipset: Intel 945
Graphics: Mobility Radeon X1400
Memory: 2GB DDR2-533 (2x512MB)
Display: 17" WXGA+ (1440x900)
Hard Drive: ST9129822AS 120GB 5400RPM Serial-ATA/150 8MB buffer
Optical Drive: TSSTcorp TS-L632D DVD+-RW
Ethernet: Broadcom BCM4401-80 100Base-TX
Wi-Fi: Broadcom BCM4311 802.11b/g WLAN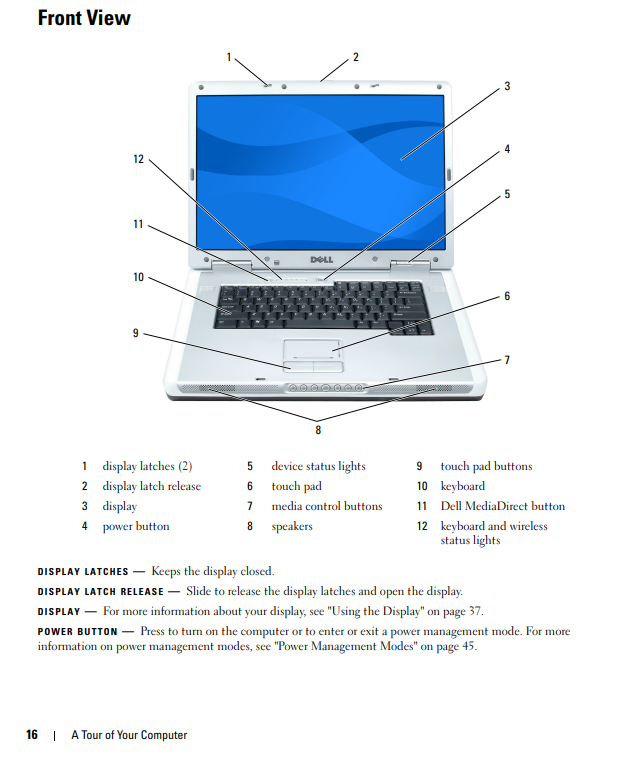 As far as upgrade possibilities, a Core 2 Duo T7600 could be added and up to 4GB of 667MHz DDR2 RAM is supported. This laptop has what is probably the best graphics option, at least in retrospect. The ATI X1400 is faster than the Intel option and more reliable than the nVidia options which had heat and solder issues (though they werer certainly faster).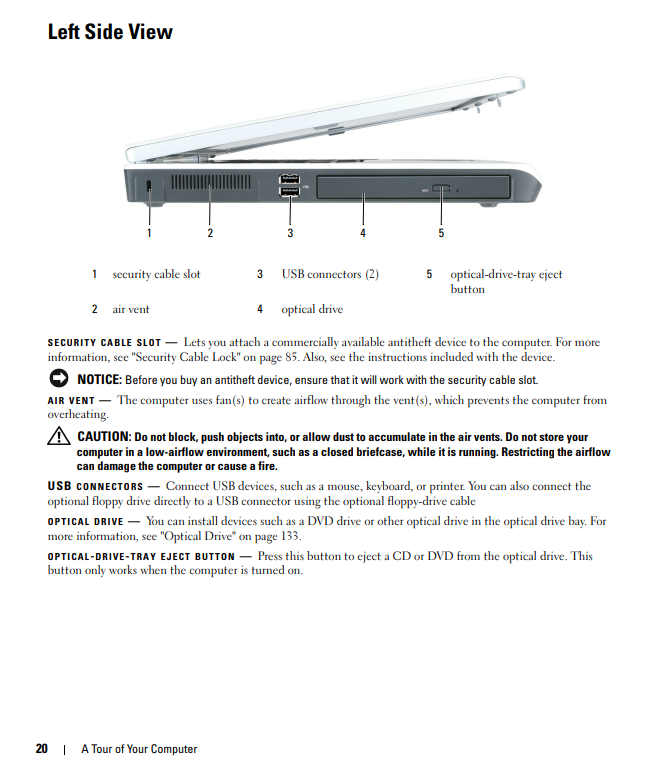 This laptop was made with Windows XP and Vista in mind. It is also capable of running Windows 7 and even Windows 10. However, operating systems supporting 32-bit CPUs are getting pretty hard to find these days. Windows 10 dropped support in 2020. I'm currently running a 32-bit version of Debian which is the only mainstream Linux distribution I am aware of that still does new 32-bit releases.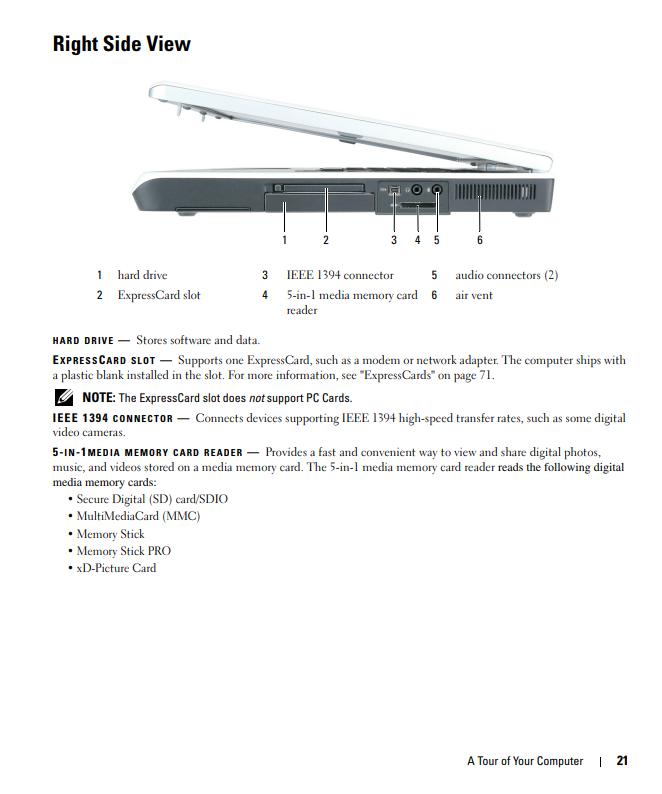 Like pretty much any computer I ever own, this one is running BOINC whenever it is turned on. The only projects it seems to get work for out of my normal selection is einstein@home and milkyway@home. I think that is because most projects no longer support 32-bit CPUs. You can see how it is doing overall via Free-DC or BOINCstats.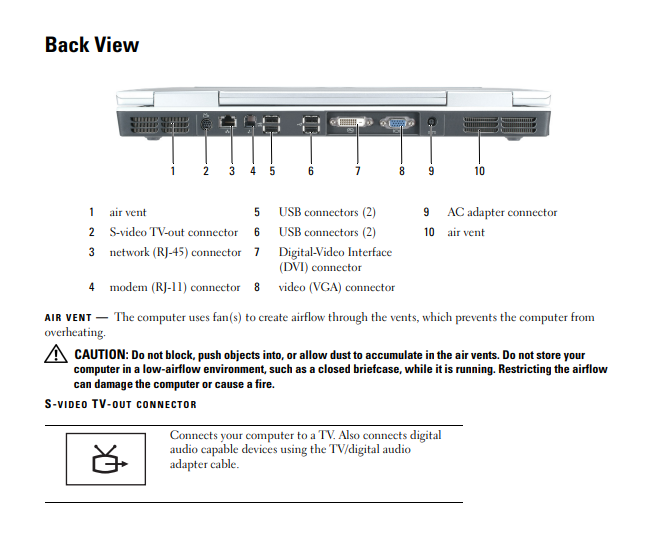 Overall, this seems to be a pretty solid laptop with a great deal of expansion possibility for its time. The build quality is decent and the keyboard feels pretty good. However, it isn't as nice in that regard as later Latitudes and Precisions. Despite pushing the CPU at 100% all the time with BOINC, it runs cool and quiet. The large size no doubt helps some with that, plus it has a relatively low end CPU at the moment that is probably on the cooler end.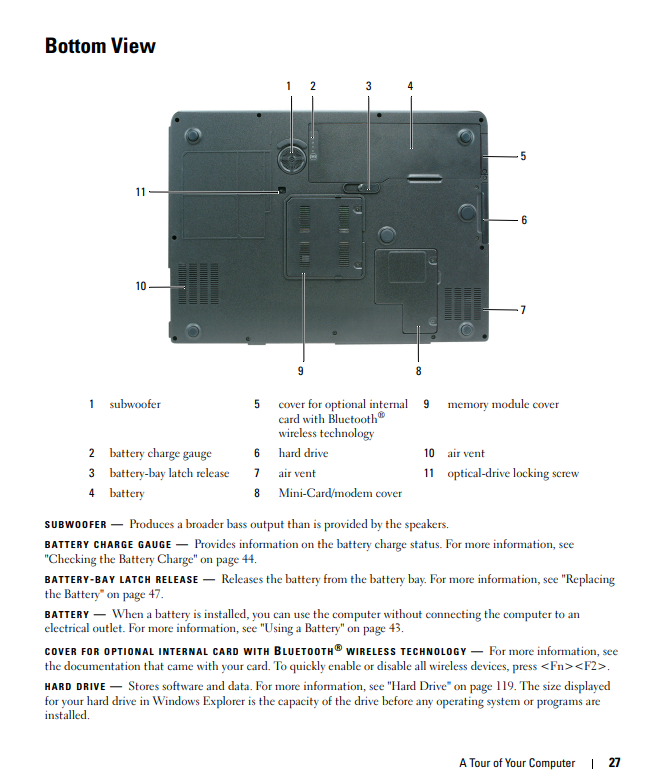 Despite having some fairly significant upgrade potential, I doubt I will be upgrading this one. I would rather start with the model with the higher resolution screen if I were going to bother. Having said that, there's a good chance I have a Core 2 Duo that would work and some extra memory so who knows. It at least has what I consider to be the best GPU option overall.
Check out the complete specs of this laptop here.
Read more: https://www.megalextoria.com/wordpress/index.php/2022/09/19/digital-archaeology-dell-inspiron-9400/