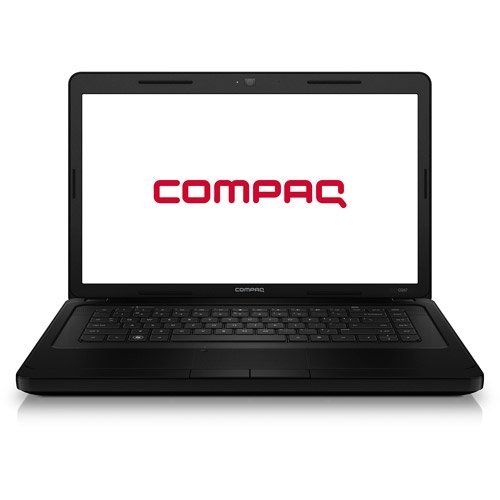 After HP bought Compaq in 2002, it continued to use the Compaq name for lower end systems until 2013. This computer, the Compaq Presario CQ57, is a low-end laptop from around 2012. The CQ57 came in a variety of flavors, including both models with Intel CPUs and models with AMD CPUs. This one is the CQ57-339WM which included a Celeron B800 which is a low-end Sandy Bridge processor. Other specs of this specific model include:
CPU: Celeron B800 @ 1.5 GHz
Motherboard: Hewlett-Packard 3672
Chipset: Mobile Intel HM65 Express (6 Series/C200)
Memory: 8 GB DDR3 1600 (PC3-12800)
Graphics: Intel HD Graphics for 2nd Generation Intel Processors
Display: 1366x768
Hard Drive: Seagate ST980813AS Momentus 7200.2
Optical Drive: HP DVD-RAM UJ8B1
Ethernet: Realtek RTL810xE PCI Express Ethernet controller
Wi-Fi: Realtek RTL8188CE 802.11b/g/n WiFi Adapter
For more details, see the output of HardInfo here.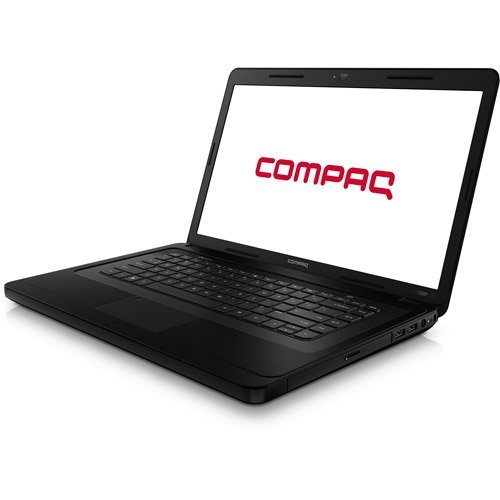 This was definitely a low end laptop, even for the time. The 8 GB of RAM indicates that this laptop has been upgraded by a previous owner as it would have originally included only 2 GB. It also has perhaps the absolute lowest end Sandy Bridge processor what was ever produced. It is dual core with no hyperthreading and running at only 1.5 GHz.
The CQ57 is pretty utilitarian. Externally, it looks like a black slab. The lighting is pretty understated with small white lights for power, wi-fi and hard drive activity on the side. The keyboard is actually reasonably nice.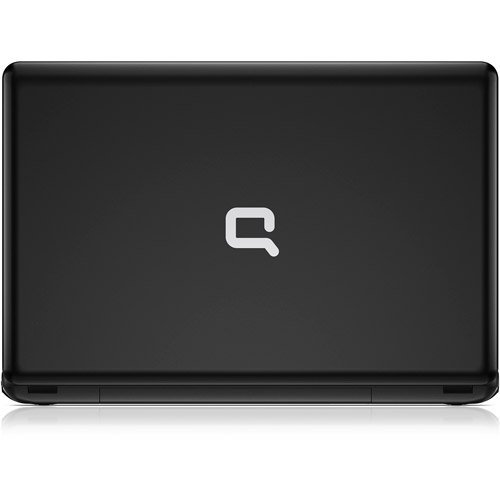 The Celeron B800 is only dual core and has no hyperthreading so in that respect it is similar to something like the i3-2310M. However, the i3 is clocked quite a bit faster at 2.1 GHz. Also, the i3 has 3 MB of Smart Cache while this Celeron only has 2 MB of L3 cache.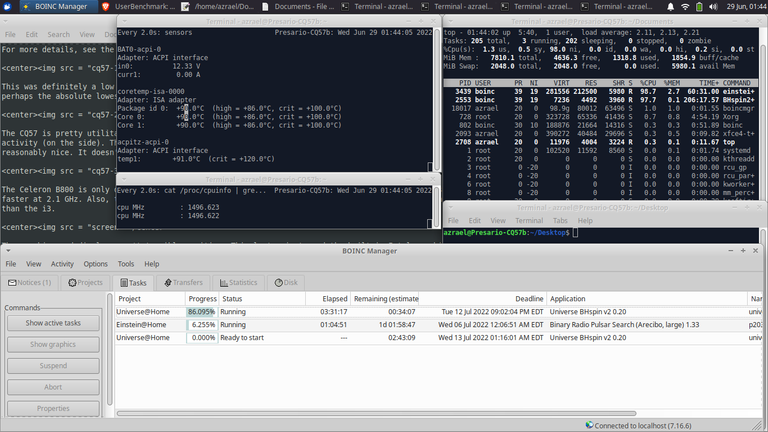 The graphics and display aren't terribly exciting. This laptop just used the built-in Intel graphics of the CPU and the display is an unimpressive but fairly typical for the time 1366x768.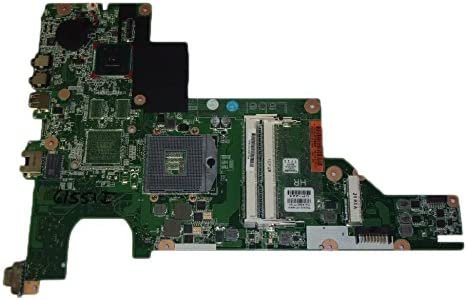 Motherboard
I have Ubuntu installed on this laptop and despite the rather low-end specs, it's actually reasonably fast. No doubt the 8 GB of RAM helps. It also has a pretty fast hard drive. There is also some upgrade potential. The RAM is already at its official maximum but I've seen at least one person claim that they upgraded to 16 GB without a problem. Also, the CPU can be upgraded to at least the i5-2430M which adds nearly a full GHz to the base clock speed and doubles the clock speed when you account for the turbo speed of the i5-2430m.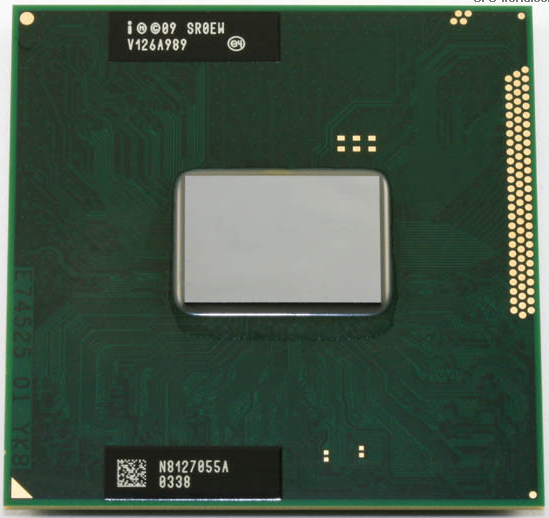 Celeron B800 CPU
Like all PCs I own, this one runs BOINC whenever it is powered on. Since this is a 64-bit x86 CPU, the vast majority of projects work including all of the ones I participate in. You can check out how it is doing in einstein@home, milkyway@home, rosetta@home, and universe@home. You can also check out its overall stats at BOINC Stats or Free-DC.
Read more: https://www.megalextoria.com/wordpress/index.php/2023/02/23/digital-archaeology-compaq-presario-cq57-339wm/