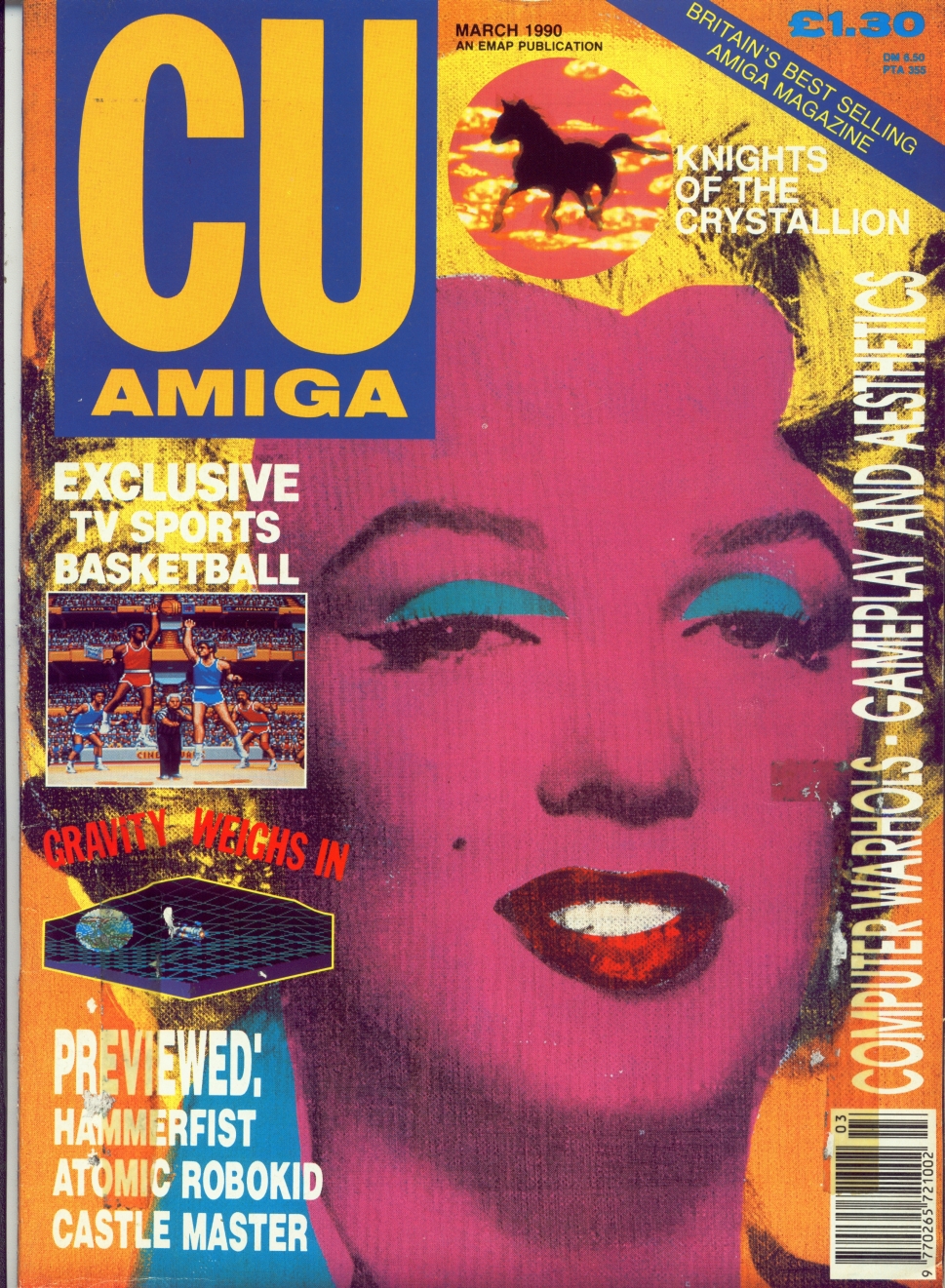 https://megalextoria.blogspot.com/2021/03/cu-amiga-march-1990.html
This U.K. based magazine was originally Commodore User and then CU Amiga-64 before relaunching as CU Amiga and covering just the Amiga in March 1990. It came to an end in October 1999. The March 1990 issue includes:
Specials
Insight - This month we introduce a new previews section which offers more in depth coverage of future releases. Our first section covers two original games. Castle Master, the latest in the Freescape series, and Hammerfist from the newly formed Vivid Image, plus a conversion of the cult coin-op Atomic Robokid.


computer Warhols - with CD just around the corner we take a look at the relationship between games design and the arts and look to future projects already underway which are preparing to exploit a multi media future.
Regulars
Buzz
Charts
Demos
Adventure
Play To Win
Arcades
Reviews
Gravity
TV Sports Basketball
Knights of the Crystallion
First Contact
Pipe Mania
Dragons' Breath
Rotor
Typhoon Thompson
The Lost Patrol
Read more: https://www.megalextoria.com/wordpress/index.php/2021/03/08/cu-amiga-march-1990/