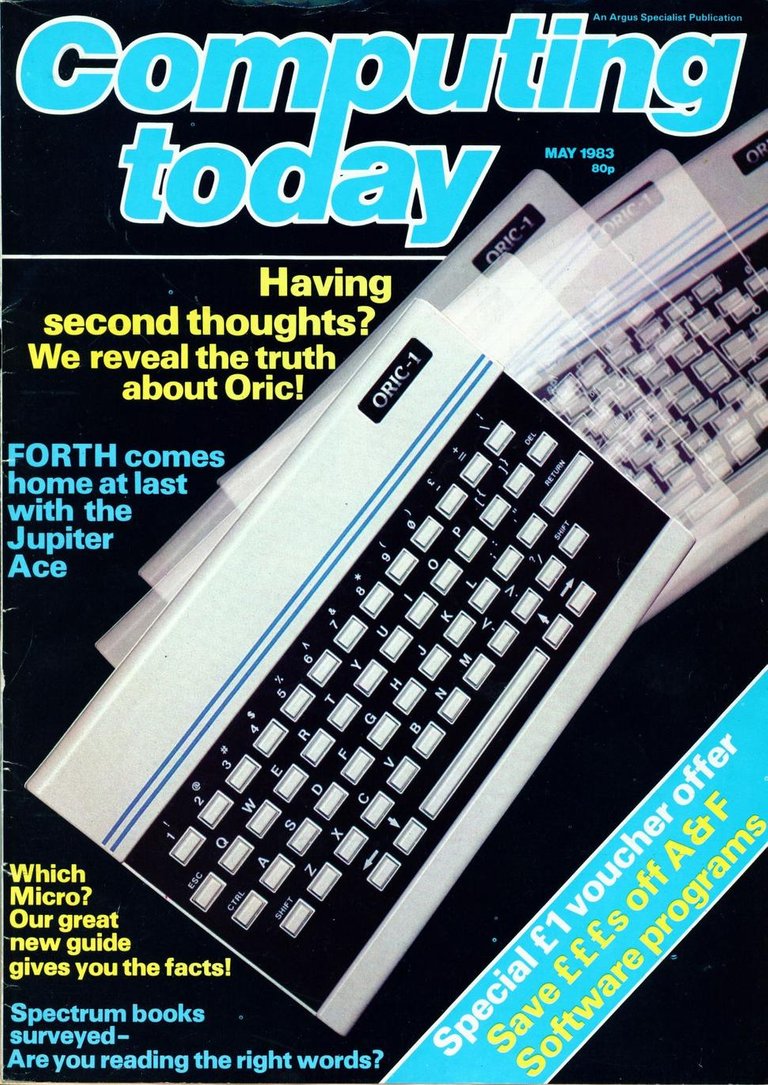 https://megalextoria.blogspot.com/2020/09/computing-today-may-1983.html
Computing Today is a multi-format computer magazine that was published in the U.K. in the 1980s. It features computers readers from North America would probably recognize such as the Atari and Commodore 64 but also a number of computers that were never sold here. The May 1983 issue includes:
Consumer News - A plethora of products for the home computer user.
Business News - Up-market offerings for the small business environment.
Soft Wares - More programming power for your micro.
Into Atari's BASIC - We take a further look at the way Atari have arranged the BASIC language on their 400 and 800 systems.
Spectrum Book Survey - Every time Sinclair launch a new machine the market is flooded with books, the ZX Spectrum's no exception!
Getting Adventurous - This month our bold adventurer takes a look at the world of text-only adventures as created by the daddy of them all, Scott Adams.
Oric Oratory - Launched to challenge the ZX Spectrum the Oric appears to offer excellent value for the money. Our reviewer gets under its skin for a close look.
Special Software Offer - Software going cheap if you take advantage of our money saving coupon.
Going FORTH Again - Following our series on the language last year we take another look at some of the more advanced features.
FORTH Comes Home - The Jupiter Ace offers FORTH as its standard language so it could be an ideal machine for those of you wishing to go your own way.
Micro Data Base - In the second part of our data base feature we add the finishing touches to the package with the necessary machine code program.
Printout - An open space to air your views.
Read more: https://www.megalextoria.com/wordpress/index.php/2020/09/21/computing-today-may-1983/