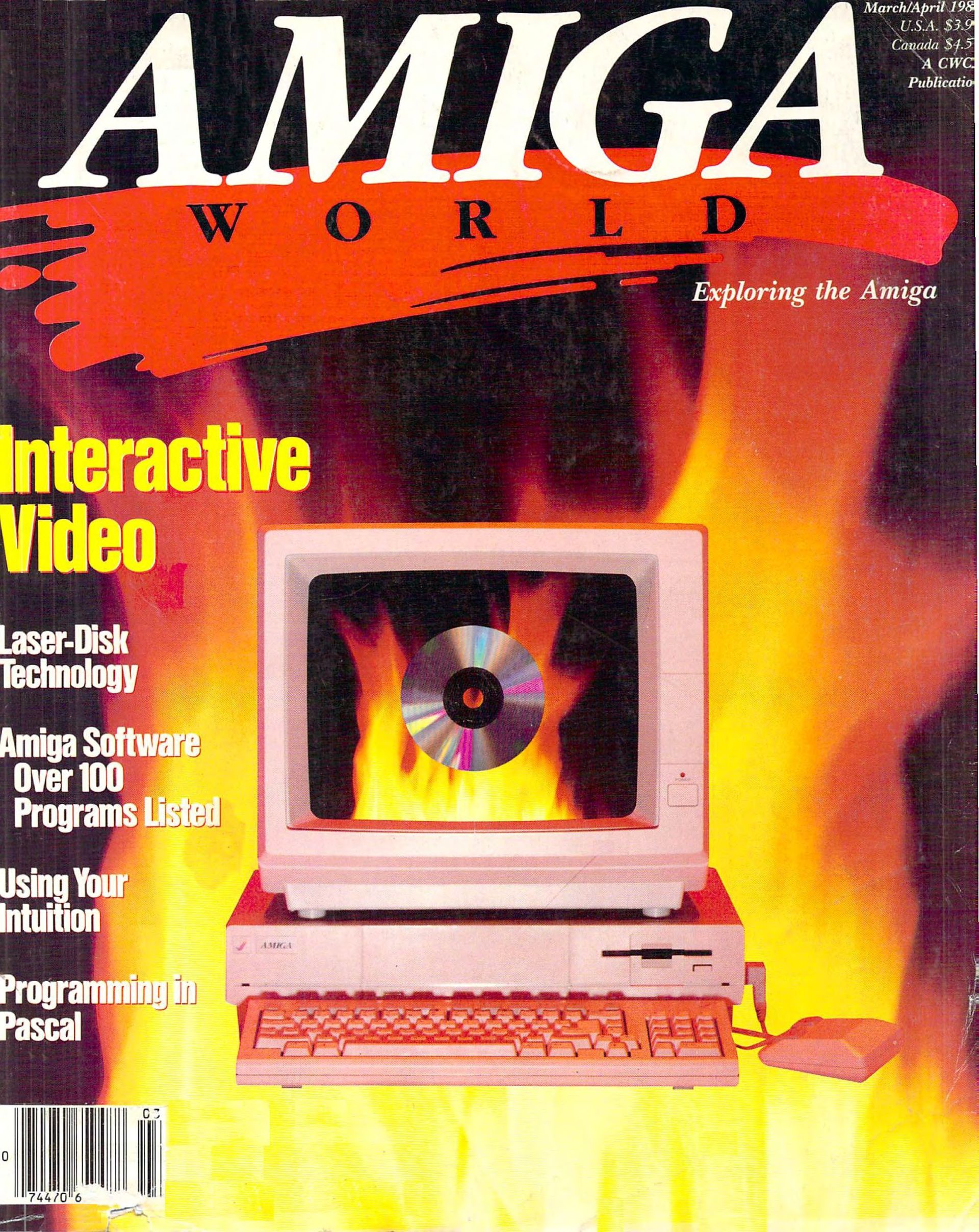 Amiga World was probably the most popular Amiga magazine in the U.S. The March/April 1986 issue was the second publicly available issue and includes:
Features
Interactive Videodisc Technology - The laser disc and the Amiga are about to join forces and a new world of interactive video computing will be upon us.


VIVA from Knowledge - Creating interactive video software on the Amiga with the VIVA authoring program.


Success Story: A-Squared Systems and the Amiga Digitizer - How a small group of people with an idea developed Live!, the Amiga video digitizer.


Optical Revolution - There is more than music going on in the world of the compact disk.


Articles
Basic Graphics - Show off a little with these ABasiC graphics teasers.


Programming on the Amiga: MCC Pascal - Here we take a look at one of the most popular programming languages - MCC Pascal for the Amiga.


CD-ROM: The Future of Memory? - Megabytes and gigabytes...CD-ROM is going to change the way we think about memory.


Amiga Music Studio - Mimetics Inc. is working on a series of music modules for assembling Amiga arias.
Columns
Avision - Bringing all the pieces together.


Zeitgeist - How much is a gigabyte anyway?


Reviews - Deluxe Paint from Electronic Arts, The Video RoomMate Powered Speaker System from Bose and MaxiComm from MaxiSoft.
Departments
Repartee - More letters from readers.


Digital Canvas - Selected Amiga art from selected Amiga artists.


What's New? - Flashes from the front lines in the Amiga product wars.
Read more: https://www.megalextoria.com/wordpress/index.php/2021/08/04/amiga-world-march-april-1986/