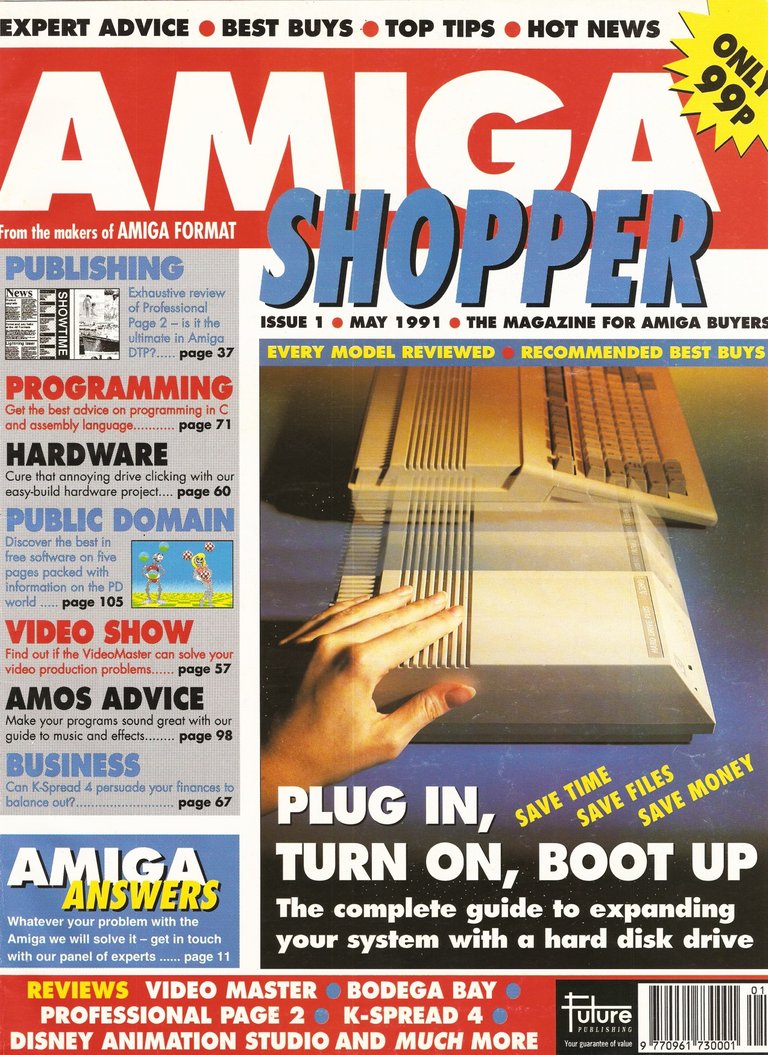 https://megalextoria.blogspot.com/2021/02/amiga-shopper-may-1991.html
Amiga Shopper is a magazine dedicated to the Amiga that was popular in the U.K. in the 1990s. The May 1991 issue includes:
Features
Hard Drives on Trial - Check out our comprehensive survey of hard disk drives for both the A500 and A2000.
Expansion Modules - Does your 500 need expanding to fit more in?
What is SCSI? - Just what is this 'scuzzy' business all about anyway? All is revealed in this informative guide.
Hardware Project - You can stop that annoying disk drive clicking with this easy-to-build hardware project.
Reviews
Professional page 2 - The full low-down on the hottest new DTP program.
Simpatica - A production tool that could transform your videos.
Contriver Mouse - Is this the brand new mouse for you?
DAATAMouse - ...or should you be going for this one?
Big Alternative Scroller - Can this simple software satisfy your titling needs?
Tutorials
C Programming
Assembly Language
Regulars
News - Show reports, opinions, launches and revelations.
Amiga Answers - All your prayers answered and problems solved by our team of experts who will tackle anything.
Desktop Publishing - In-depth review of Pro Page 2 from Gold Disk.
Video - Reviews of Simpatica and the VideoMaster.
Graphics - All you need to know about the Animation Studio.
Comms - Is CIX the on-line service you just have to log on to?
Music - Get to grips with MIDI and travel to Frankfurt.
Business - In-depth review of Advantage and an update on the whereabouts of K-Spread 4.
Education - A mum's view of the world of educational software.
Subscriptions - Make sure you get your Amiga Shopper every month.
Read more: https://www.megalextoria.com/wordpress/index.php/2021/02/05/amiga-shopper-may-1991/