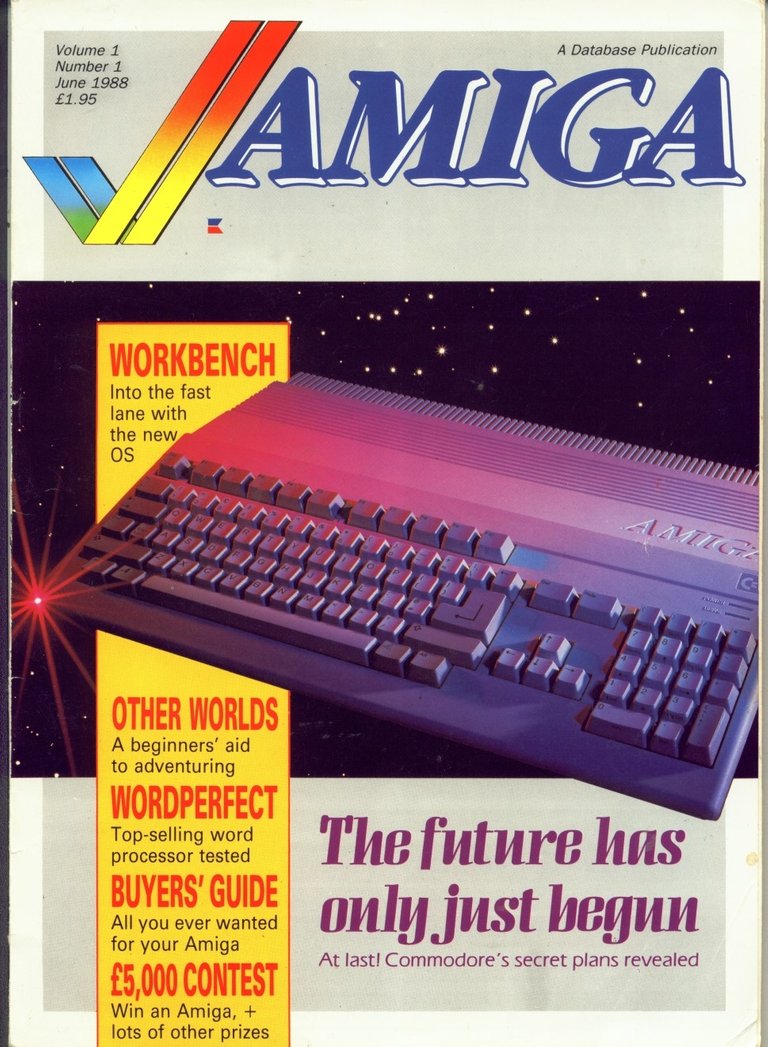 https://megalextoria.blogspot.com/2020/12/amiga-computing-june-1988.html
Amiga Computing was one of a number of Amiga specific magazines published in the U.K. the first issue from June 1988 includes:
Amiga Scene
Latest News - Commodore announces details of new machines. Better graphics for 2000s. New games on the way. And all the Amiga gossip from around the world.
Symposium
New Amigas Revealed - Commodore took part in a conference to make sure that developers keep on the programming straight and narrow - and unveiled its exciting plans.
Games
Amiga Adventures - Let David Ericsson take you into the land of the Bard's Tale with great advice to newcomers for the role-playing game from Electronic Arts.
Competition
Win An Amiga And Software - Scour the magazine for the missing lines to qualify for one of over 170 prizes ranging from a game to an Amiga.
Business
Word Perfect - The word processor which toppled WordStar as the world's best selling program is even better now it has been made available for the Amiga.
Superbase Professional - A database program which is as easy to use as a video recorder and flexible enough to store text, graphics and sounds without breaking the bank.
House Call
J. San and the Argonauts - Argonaut Software is famous for Starglider. Now the Egrons strike back. Simon Rackman finds out the company's plans for the future.
Music
Musical Machinations - The Amiga makes far better sounds than any other micro. Christopher Humphries explains how it works without straining the processor.
Hardware
Camera Comrade - High speed frame grabbing, cut in price by clever hardware design and made easy with well written software. Well worth taking a close look at.
Discourse
Max Toy Speaks - Max Toy left IBM to become the President of Commodore. His aim: To make the Amiga number one. Him Groneke listened and took notes.
Feature
Test Drive - Lamborghini or Ferrari? Lotus or Porsche? Corvette - are you joking? David Vivian has driven the real machines. Now he tests the game.
Reviews
Amiga Arcade - Our fearless reviewers put seven games under the microscope: Xenon, Tetris, Sidewinder, Gee Bee Air Rally, Arkanoid, Star Wars and Bonecrusher.
Read more: https://www.megalextoria.com/wordpress/index.php/2020/12/07/amiga-computingjune-1