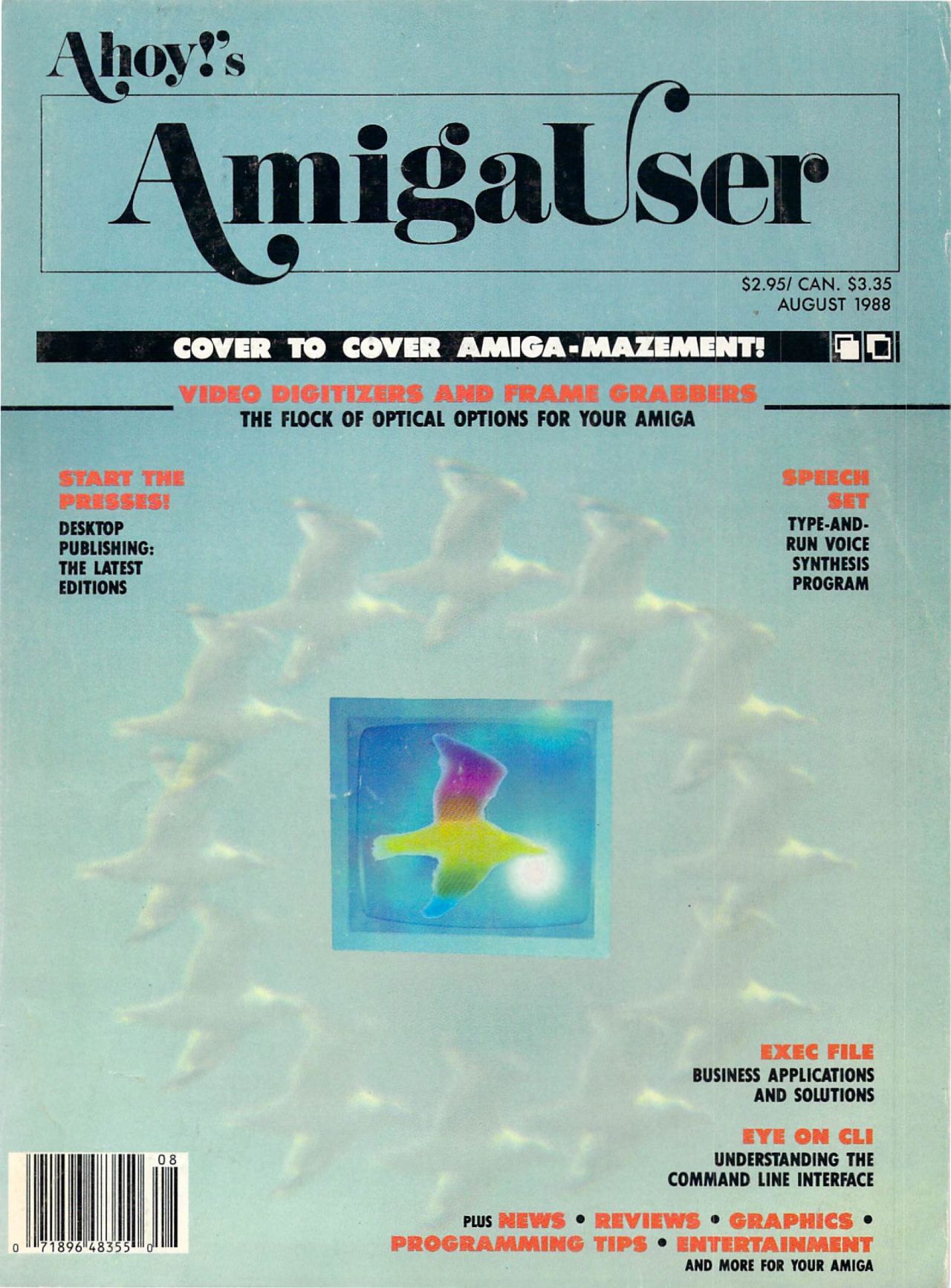 https://megalextoria.blogspot.com/2021/03/ahoys-amigauser-november-1988.html
Ahoy!'s AmigaUser is a spinoff of Ahoy! which was originally a magazine for Commodore 8-bit users. AmigaUser of course covers the Amiga. AmigaUser only lasted a couple of years. The August 1988 issue includes:
Departments
View from the Bridge - Ahoy!'s AmigaUser expands to 8 issues a year. Thanks for making it necessary!
Scuttlebutt - What's coming for your Amiga in the months ahead? You'll read it here first!
Entertainment Software Section - Buying a game shouldn't be a game of chance. Our reviews improve your odds.
Columns
Amiga Toolbox - Programming and hardware hints that hit the nail on the head.
Exec File - Turn your Amiga into a capitalist tool with the right business software.
Features
Speech Set - Looking for a particular voice? This type-in program will help you find it.
Video Digitizes and Frame Grabbers - Your Amiga can have eyes of its own thanks to three new peripherals.
Read more: https://www.megalextoria.com/wordpress/index.php/2021/03/16/ahoys-amigauser-november-1988/