Glass is recyclable but it's unfortunate we don't have any glass recycling firms in Cameroon
As such, it's common to find all kinds of bottles in dump sites and landfills.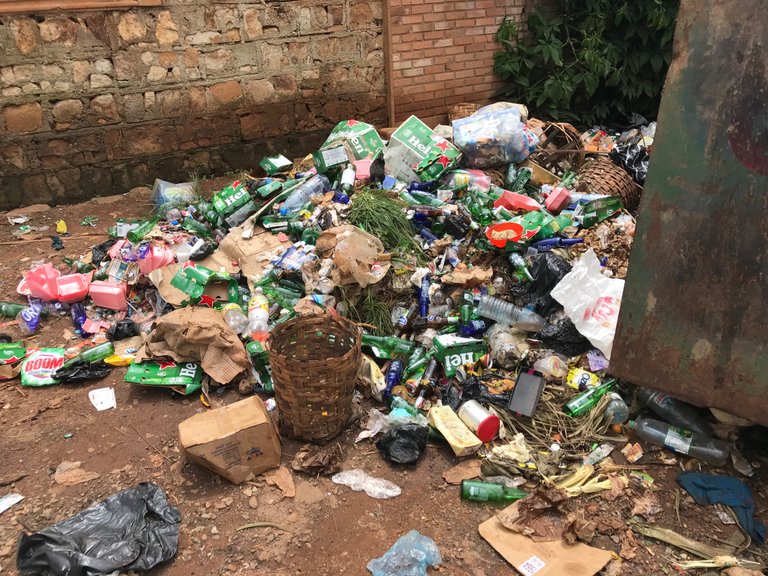 Glass occupies a lot of landfill space and broken glass is a big problem as it's sharp edges can easily wound people or puncture tires.
At a very small scale, I've always used all the glass around me as aggregates for construction because they are very resistant to weathering.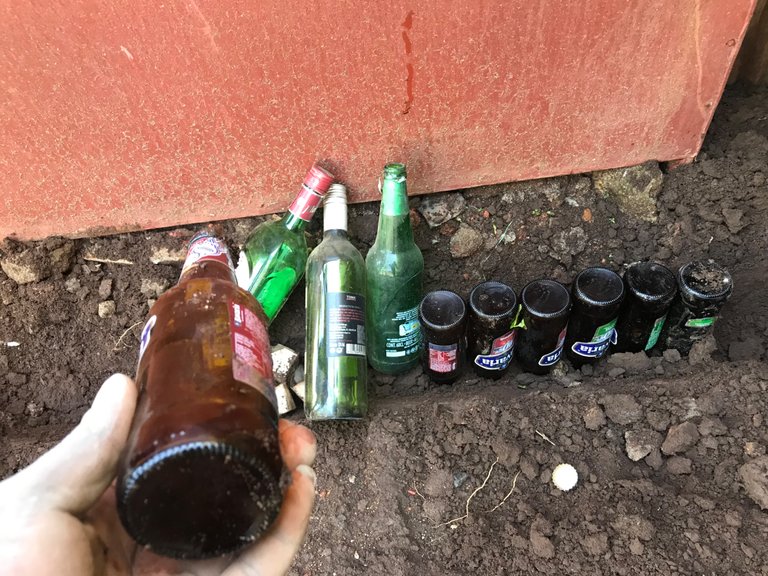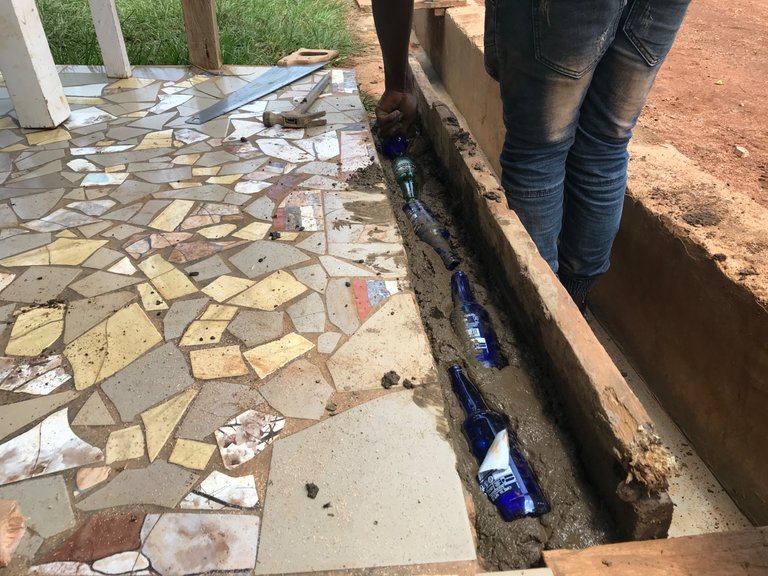 Using bottles and glass for constructions saves me money and contributes in cleaning-up and making the environment of my community safer.
I use the bottles in full or crush them into smaller aggregates and mix them with sand and cement as you can see in the pictures above.
I encourage everyone around the globe to make some use with their glass in a bid to reduce the pollution and risks associated with the improper disposal of glass.