Task Turbo Quiz #3
Be fast - be first! by @ManniMan
AND IT'S ON AGAIN: https://task.steemwhales.com
This is the REAL Question that will be online 20Min after this Post: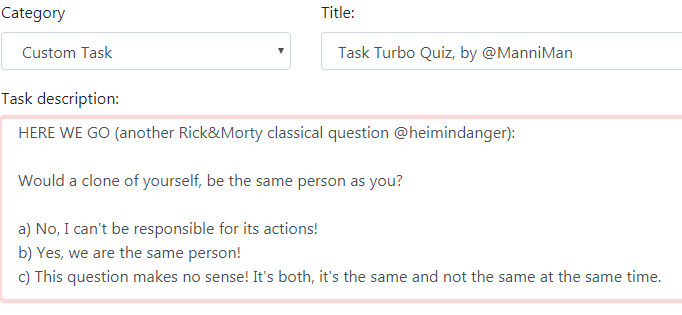 ---
You don't know what TASK is?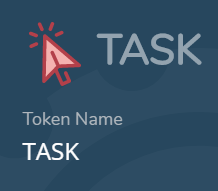 This explains the Basic concept:
https://d.tube/v/manniman/QmeUvXyA5jBjxqLgTkL1VSqysUAtVxKQcPtpWL6z91Zk7y
100 Tasks Giveaway is running, sign in by sharing your best Task idea in the comment section of this video:
https://d.tube/v/manniman/0je88a0m0jA

---
@heimindanger & @steempeak have each 5% Benefits on this Post
---
Have a nice Weekend, Manni!
leave a Like and a Follow (D.Tube and Steemit), I really want to create a community!