Solution:
The problem of the last contest was:



For the first solution you need to factor out the x and y:
x*(x+1) = y*(y-1)
As you can see, on both sides there is a product of 2 consecutive integers. So the equation is true, when these integers are the same which is reached by y = x+1:
x*(x+1) = (x+1)*x
The next solution is a bit less obvious, and actually I even was surprised, when @tonimontana submitted it. Sadly that also means that I can't show you how to get to that solution. Maybe @tonimontana could do that in a comment?
I'll just show you that it works:
x²+x = y²–y | y = -x
x²+x = (-x)²–-x = x²+x
↓↑↓↑↓↑↓↑↓↑↓↑↓↑↓↑↓↑↓↑↓↑↓↑↓↑↓↑↓↑↓↑↓↑↓↑↓↑↓↑↓↑↓↑↓↑↓↑↓
How your chance of winning is calculated:
Every participant gets 1 point for entering the contest.
Every solution entered gets 1 additional point.
Multiple examples of a general solution count as one solution
If there is only one general solution, those who found its pattern(by mentioning a general formula or showing more then 3 examples) will get an additional point.
Your winning chance is "your points"/"total points"
↓↑↓↑↓↑↓↑↓↑↓↑↓↑↓↑↓↑↓↑↓↑↓↑↓↑↓↑↓↑↓↑↓↑↓↑↓↑↓↑↓↑↓↑↓↑↓↑↓
List of participants with their scores and chance of winning, sorted by time of entry:
↓↑↓↑↓↑↓↑↓↑↓↑↓↑↓↑↓↑↓↑↓↑↓↑↓↑↓↑↓↑↓↑↓↑↓↑↓↑↓↑↓↑↓↑↓↑↓↑↓
Winner draw(using a self written program):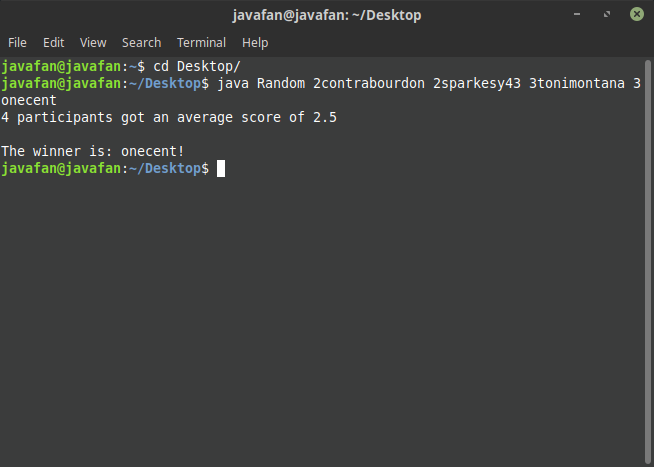 Congratulations @onecent, you won 1 SBI:


Wait! Don't leave yet!
As I mentioned @tonimontana managed to surprise me with a solution I didn't think of. I thought similar to @onecent that 0 was a special solution, but @tonimontana proved this wrong. It won't happen often that I'm surprised, so I might as well reward you with 1 SBI:



↓↑↓↑↓↑↓↑↓↑↓↑↓↑↓↑↓↑↓↑↓↑↓↑↓↑↓↑↓↑↓↑↓↑↓↑↓↑↓↑↓↑↓↑↓↑↓↑↓
Announcement
These contest cost some time and money to make. Finding equation of similar difficulty that are not based on the same principle is pretty hard, and liquid rewards from the posts are far less then 1 STEEM and I'm eating into my reserves.
I discovered that there seems to be more traffic around the weekend(not really surprising), so I decided to change posting times. Instead of creating a new contest every 3 days with an entry window of 2 days, I'll now make a new contest every 7 days(each friday) with an entry window of 5 days. That means the equations might be getting a bit harder, because you have more time, but that will also allow me to keep up the contest at a lower cost.
The next contest starts tomorrow friday. Don't miss it!