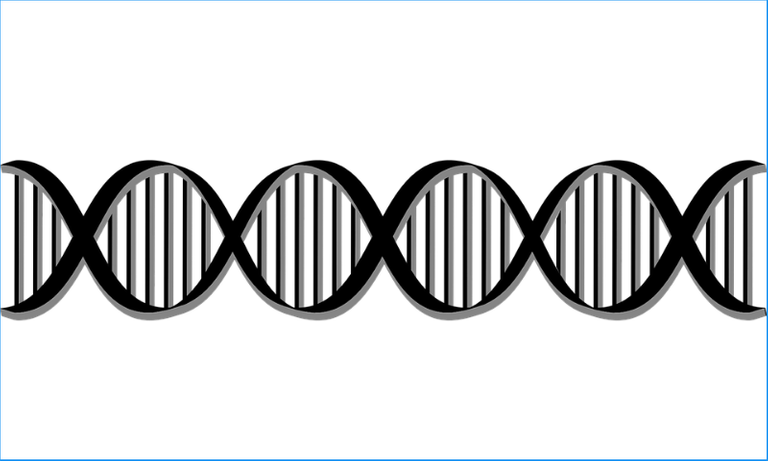 Schopenhauer was a German philosopher who came up with the concept of the Will-to-Life, which according to him is an internal force that pushes us forward and channels our life focus mostly towards sex, and all for the sake of reproduction. For Schopenhauer the only difference between us and animals is the capacity of self-awareness, which through the pessimistic lens with which he saw life it only served to make us unhappy. Love and romanticism, he claimed, took place in human being's lives as a result of a loss of intellect, something, of course, caused by the Will-to-Life's own agenda 1.
That was around one generation before Darwin. But nowadays we're all acquainted with Darwinism, and it's, therefore, easier to have a better grasp of the underling argument within Schopenhauer's views. One of them being the role our biology has in influencing our behaviour, the way we interact with others as well as aspects of who we are/become.
In my own field this can be a bit of a touchy topic, particularly among those who lean more towards the social sphere. And then, there is the psychiatry world which more often than not limit their perspective to the biological aspects of the human condition, and c'est fini.
It can be a tug-of-war sometimes!
In Determining Our Mood & Their Corresponding Behaviour.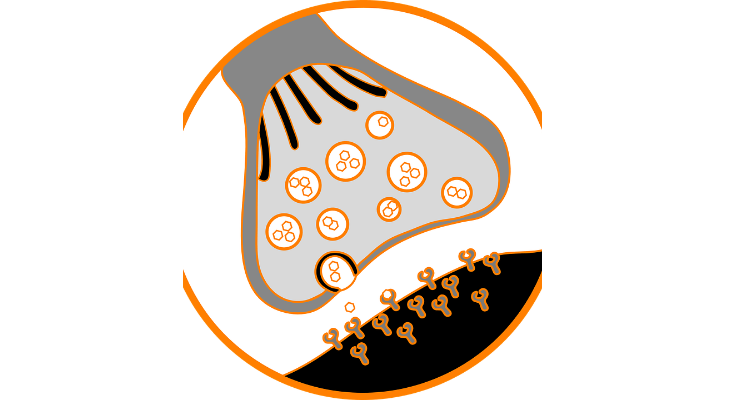 But when it comes to our mood, for example. One of the ways our biology plays a part in it is by means of neurotransmitter activities. Just in case you need a quick recap: neurotransmitters are chemicals stored at the end of neuron terminals, which following an action potential (a minute spike of electrical charge) it's released and may occupy the receptors of a neighbouring cell. And guess what? This biological mechanism is very important in the regulation of mood. So much so, that one of the causes of depression is the abnormal activity of one, or indeed, more such neurochemicals [2]
Serotonin, for instance, is a neurotransmitter in charge of mood regulation, and is one which is commonly targeted in therapeutic treatments. In their study, Paul and Skolnick remark that around 65 per cent of patients treated with selective serotonin reuptake inhibitors (e.g. Prozac), reported improvement in symptoms of depression 3. Providing, possibly, some support for the claim that depression can stem from neurobiological mechanisms.
You might turn your nose up at research on antidepressants; for, they indeed aren't always successful in treating depression. There have been studies suggesting, for instance, that anti-depressants are no better than a placebo. Nevertheless, I follow the believe that findings like this are partly owed to how antidepressant trials are performed 4 as well as to how the diagnosis of depression has been formulated.
Still, while neurotransmitter activities may offer an explanation for the biological basis of depressed mood, it is important to highlight that, as proposed by the biopsychosocial model, mental states and their corresponding behaviours generally result from the interplay that occurs between biological, psychological and social elements. All of which influence and modify one another.
The Role It Has in Moderating Attachment.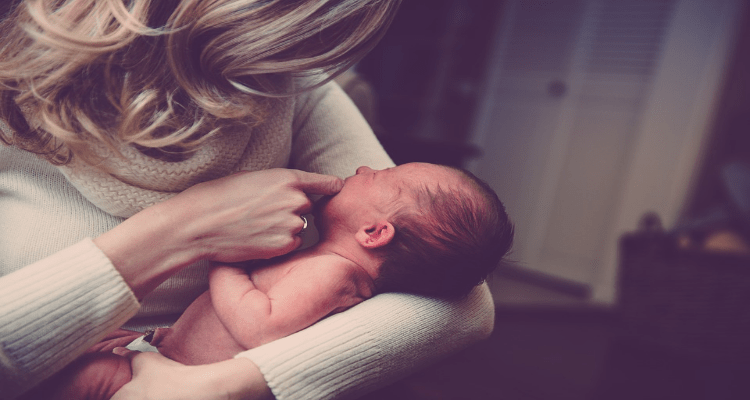 There are research findings indicating that our biology also seems to play a part in moderating attachment. Attachment is the mutual bond that unfolds between infants and their primary caregivers, who oftentimes is their mums. John Bowlby's theory of attachment explains that such bond unfolds due to both: the tendency adults have to attend to infants' needs, and babies' predisposition to respond to care (e.g. smiling) [5].
This is, however, an interaction that may prompt different types of classifications: securely-attached, insecure-resistant and avoidant. According to the 'Strange Situation Procedure', an experimental study carried out by Ainsworth and her colleagues, these different attachment classifications are influenced by the quality of care mums provide their infants with. In other words, the more responsive and sensitive the mum is, the more securely attached the baby becomes [6]. Or, simply put: confident towards the mum's care.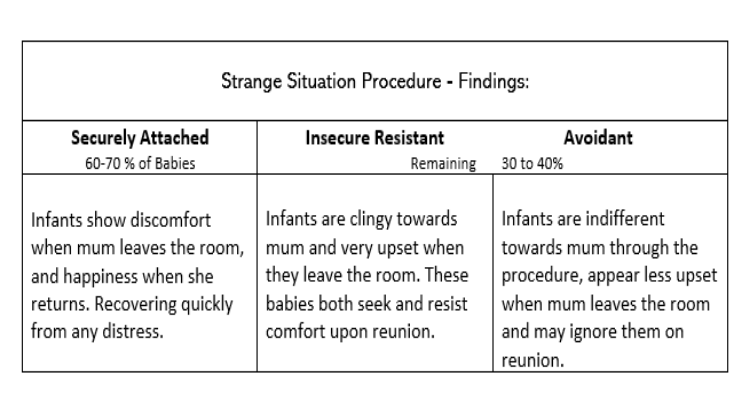 But then, something interesting came up quite recently: Genetic research revealed that babies carrying the minor mineralocorticoid receptor allele (which is involved in the regulation of stress) are more efficient (faster and better) at processing caregivers' responses, and therefore, react to it accordingly. Like this, becoming, for instance, significantly more attached if their mums show parental sensitivity, and significantly less attached if their mums show extreme "insensitive" care 7. Suggesting that attachment may as well be moderated by genes. Who would've thought? 😊
If this is indeed the case, it further demonstrates how far the transaction that occurs between the individual's biology, environment and psychology goes in influencing their characteristics and their social interactions. Because, it should not go unmentioned here that it has been found that secure attachment during childhood years have been linked to harmonious, solid and closer relationship with peers 8 as well as with romantic partners 9.
And the story continues …
In Influencing Gender Identity.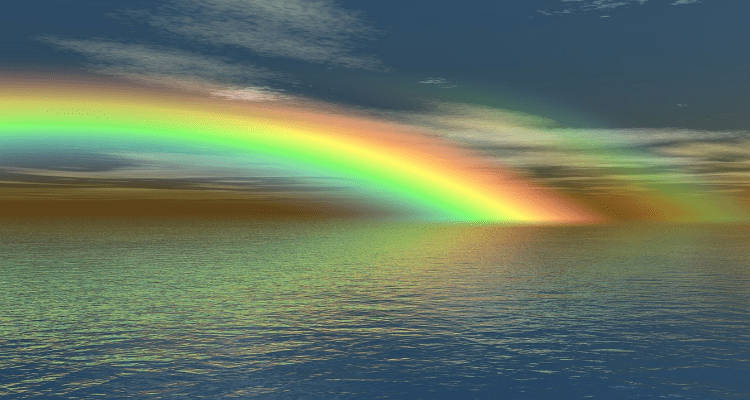 Gender identity seems to have become a bit of a thorny subject. With our past history being one of the many reasons for this 10. Still, if seen with maturity and the understanding that differences of this nature do not paint a picture of superiority vs. inferiority. Then, discussing the role biology plays in influencing gender identity becomes a very interesting one.
You see, it has been suggested that gender identity characteristics may result from in-utero biological processes which organise the brain in gendered ways. The Brain Organisation Theory of Gender supports such claims through explaining that exposure to sex hormones in pre-natal and perinatal stages produce sex patterns in both brain structures and functions 11. Some examples of this are the larger structures in male brains and greater hemisphere interconnection in female brains 12.
And here is when those more socially inclined peers of mine loudly and passionately step in! They eloquently argue that socio cognitive approaches to gender identity, explain that rather than formed through biology, gender identity is instead a result from the learning of, and adoption to social norms.13.
The argument goes as something along these lines: "male and female children are socialized into masculine and feminine adults through psychological and social determinants". But I have a small problem with this perspective. And that is that it implies children just go on and take on board gender roles and acquire gender identities through repetition and passive observation. This is simply not what I see when I look back into our past, or in the present world around me!
To add further complexity to this matter, there are studies out there which demonstrated that pre-natal exposure to sex hormones continue to influence brain development in ways that generate 'typical' gender differences between boys and girls throughout adolescence. Namely, disparity in visuospatial and language skills 14 as well as types of psychological difficulties; with girls being at a greater risk of developing mood related conditions such as depression, anxiety and also eating disorders 15, 16 while boys are more susceptible to develop conduct disorders and ADHD 17.
Yet, if you dig into conduct behaviour problems and examine both boys and girls displaying this sort of issue the predictors don't point to "maleness" of "femaleness". It points to socio-economic environment and quality of parenting 18. One could just go on and on, really! Furthermore, note that while there is evidence demonstrating that gender may be a preprogramed feature in humans, there still lacks explanation for the wide diversity of gender differences and gender performances present in our current society.
I agree with Schopenhauer's observations on the influence our biology has in pushing us into certain circumstances in life. An influence which is not a determining one, though. For, we humans have been equipped with the agency to be proactive about how to react upon our own mood and emotions, in the manner with which we interact with others, and through the choices we make when constructing our identities.
---
Reference List:
1 Metaphysics of Love..
2 Toates, F. (2001) Biological Psychology, Harlow, Pearson Education.
3 Glutamate and depression: clinical and preclinical studies.
4 Antidepressants versus placebo in major depression: an overview.
5 Bowlby, J. (1969) Attachment and Loss: Vol.1. Attachment, New York, Basic Books.
6 Aisworth, M.D.S., Blehar, M., Waters, E. and Wall, S. (1978) Patterns of Attachment: A psychological Study of the Strange Situation, Hillsdale, NJ, Erlbaum.
7 The association between parenting and attachment security is moderated by a polymorphism in the mineralocorticoid receptor gene: evidence for differential susceptibility.
8 Infant-mother attachment and children's friendship quality: maternal mental-state talk as an intervening mechanism.
9 Early Roots of Adult Competence: The Significance of Close Relationships from Infancy to Early Adulthood.
10 Rousseau's Take on Women and Education.

11 Hormones, context, and "brain gender": a review of evidence from congenital adrenal hyperplasia.

12 Sex differences in the brain: implications for explaining autism.

13 Social Cognitive Theory of Gender Development and Functioning.

14 Sex differences in neural processing of language among children.

15 Gender Differences in Depression.

16 Psychopathological Development Across Adolescence

17 Disorders of Childhood and Adolescence: Gender and Psychopathology

18 Mean girls and bad boys: Recent research on gender differences in conduct disorder.
---


My Dear Reader,
Thank you for reading my work here on the platform once more. You do know it means the world to me 😊
Ps: I understand next week is HF21 week, so based on my past experiences I am not going to be posting then. As the platform tends to go through a short "non-user-friendly" period following hardforks! But, I'm still going to be around to see what you guys will be up to! <3