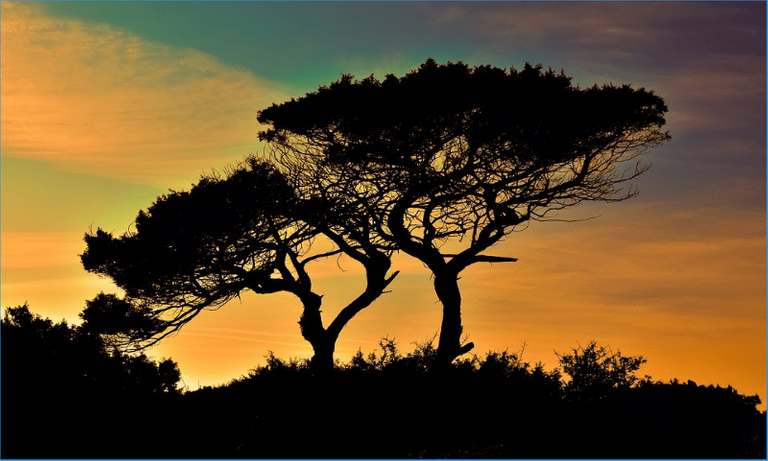 I got angry this week. I got angry with Maria (I'm going to call her Maria here). I am not an anger-prone person. In fact, it takes quite a significant amount of nonsense to get my blood boiling. But Maria does just that! So, let me introduce you to her:
Maria is a government officer. My husband and I need to deal with her once a year in order to update our paperwork and keep our visas legal. The process itself is no more than just long-winded and tedious. In the end, we always get our stamps and live happily for 365 days. I mean, it's more like 355 days, because that's about the time we have to start dealing with her again.
From where I stand Maria is purposefully unfriendly, unhelpful, inconsistent and intentionally misleading 🙊 Anyways, this years, the set of emotions I experienced during our dealings with her got me thinking about anger.
The Case for Anger.
Mostly because it hadn't been long since I had gone through some materials about Stoicism. You know, the popular philosophy that thrived in ancient Greece and Rome for nearly 500 years. It didn't take me long to chuckle when I recalled that the Stoics pointed out that anger is an emotion which stems from stupidity and the wrong notions about life. Oh boy … But, I guess we better start unpacking this rather harsh explanation.
Of course, anger doesn't have anything to do with stupidity or braininess. Anger is an emotion, and not an indication of intelligence or lack thereof. Anger is as an elemental an emotion as is fear or happiness. And it's linked to the response mechanisms of the sympathetic nervous system. Some even argue for the "necessity" of it in certain life circumstances and go on to subcategorize it. For example: righteous anger and/or adaptive anger.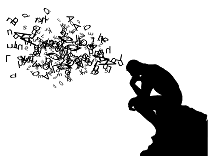 A compelling representation of righteous anger is that depicted in the Holy Bible, manifested by Jesus Christ in Jerusalem. In the Gospels of Mathew, Mark, John and Luke it is narrated that upon witnessing the activities of money changers and merchants in the temple Jesus overturned tables and drove the businessmen away in a protest against the exploitation they exercised over people. Adaptive ager, according to some psychologists, follows a similar principle: That which fights injustice, seeks the change of laws, and demands new behavioural norms. I do have my reservations about this perspective, though.
Further, at the level of the individual, there is also a popular, common believe about the "utility" of anger, that which argues that it places the individual in a position of superiority and control. In a position of: "they'll know who they're dealing with!", "they'll know I am not to be messed with!"
Now, I am not quite sure what sort of control this belief refers to? 😕 As if when wrapped up in anger we're capable of rational deliberation! Anger has more to do with automatic responses. The cognitive theory of emotions explains that such responses results from the interplay between the individual's history, mood state and current context. For instance; in my very case, my anger/frustration towards Maria was a consequence of the the continuing unpleasant encounters I had with her. Just imagining the mistakes she's made and the unnecessary trips I had to do because of her poor attention to details put me in a bad mood.
Still, what advantage would expressing my anger bring me? Which kind of superiority would I gain were I to voice my anger towards Maria? Personally, I prefer and choose to behave with dignity.
How Anger Clouds Judgement.
This is why my take on this "control thing" is that people more often than not mistake assertiveness for the manifestation of anger (for aggressiveness). It was Horace who said:
Anger is a brief madness. Control your passion, for if it is not forced to obey, it will command. Bind it with ropes, bind it with chains.
He was quite right there! Because anger clouds judgement. And it does so through enhancing correspondence bias Ref.. You see, one thing people do when perceiving a chain of events, or a course of action is assign causes to them. Simply put: we like to find explanations for things. That is just how we function. On observing this, social psychologist Heider proposed that people perceive/explain the intentions of others through assigning to them, either: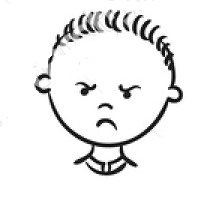 Dispositional (or internal) causes: It is the person, it is her personality, her nature, her character. Or,
Situational (or external) causes: It was her boss who didn't sign the paper, it was in the other department were communication broke down, maybe due to the long national holiday (?).
According to Heider, the more we perceive a cause as dispositional, the more we tend to write off the situational forces involved in the chain of actions and events. So, there I was, attributing to Maria all the flaws that I thought a human being could possess (without even knowing her) while completely disregarding the numerous possible external causes involved in the matter. Only to make the whole situation more tedious and frustrating than it already is. Not very wise!
Entitlement: The Road to Anger.
Seneca, the most prominent of the Stoics, argued that it is foolish to think that something won't happen to us when we know that there is a possibility that it can happen, and that it has already happened to many others before. Is it possible that a government officer will goof things up? Has this happened before? So?
This is when, according to Stoicism, holding the wrong expectations/ideas about life can be a source of anger.
What is more, those of us who choose to live under the rigid rules of the should/shouldn't mindset will constantly feel let down by others and life itself. For, this sort of notion about life rests on the assumption that we're entitled to instant gratification always and forever.
And here is the big problem with entitlement, it plants the seeds of mean-spiritedness in us. Especially towards those who make mistakes in areas where we're generally good at (e.g. work, problem solving, finances). When the Pharisees asked Jesus Christ whether to stone to death an adulterer woman, he suggested that only he who has never made a mistake throughout their lives, could satisfy their heart's desire in this fashion [John 8:7]. Because only absolute perfection grant us the right to be vicious.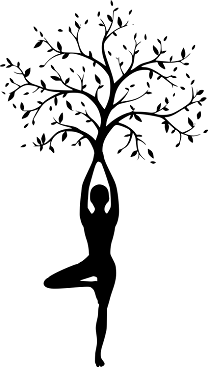 Further, in his teachings Jesus Christ said that in order to nurture kindness we need to avoid taking pride in having never committed a particular kind of mistake. In order to nurture kindness, we need instead to recognise that we have also acted incompetently and unwilling in our lives. When embracing this understanding it's easier to be compassionate towards others.
Be Assertive & Kind. Not Angry & Resentful.
But please, please, don't you think that I'm planning to become a doormat or turn you into one. You may be asking yourself by now: "Why I am the one who has to be understanding?", "People will end up walking all over me". Aren't I supposed to express my emotions, my anger?
I know psychotherapists who would advise you to do just that! After all Freud himself suggested that depression was anger turned inward (I don't agree with this, by the way). However, my point here doesn't end in: "express my anger" or "not express my anger".
It goes a little further than that. But please bear with me.
Meanwhile, remember that you can always be assertive. With your boss, your partner, with your children, even with Maria. That's why I said (with a throbbing heart and a voice lower than usual): "Maria, just like you I have a busy, tight routine. I would appreciate if, next time, things could be done in a way that I don't need to keep returning here and wasting my time".
Notice that assertiveness calls for confidence rather than anger outbursts, through being assertive you stand-up for yourself without accusing or abusing others.
Minutes later, my husband and I left the office with our visas finally stamped. 😊
It is unlikely that my conduct will yield the exact desired outcome next year, the same old odyssey will probably be repeated again. But at least I managed to avoid polarization and preserve my sense of self-worth. In this flawed, imperfect world what could be better than this? Right?
Well, according to Buddhism it would be to avoid anger altogether.
Enlighten Your Mind.
In Buddhism it is not about binding your anger with ropes and chains. It is about not letting it surface in first place. This way there is no need to negotiate between, supressing this negative feeling, or even trying to figure out how to express it. This is the very rationale Cognitive Behavioural Therapy (CBT) resorts to.
CBT goes straight to the heart of the matter and elucidates that oftentimes it is not the situation itself that is exasperating, but the meaning your give to it; which inevitably depart from your emotions. And what prompts those emotions? That's right! Thoughts such as "I have been nothing but polite to Maria, she should be at least more respectful of my time, of me!". But, guess what? Other people have free will and often act in ways that aren't to our liking. Just as we don't always behave in a manner that constantly pleases others.
Cognitive behavioural approaches are also very much in line with what Marcus Aurelius (also a stoic) wrote in his work Meditations:
"The happiness of your life depends upon the quality of your thoughts."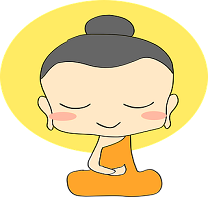 According to Buddhism the starting point to live a life filled with productive, constructive thoughts is to foster our minds with empathy (the magic ingredient), patience, and meditation. Like this we can rid our thoughts from the obscuration brought by ignorance (e.g. self-righteousness and entitlement). Through self-reflection, and non-judgemental self-evaluation we're able to perceive ourselves, others and life itself in a more enlightened way.
I better get going, the 355-day countdown has already started! 😊
---
Reference List:
Barker, M. Vossler, A. Langdridge, D. (2010) Understandying Couselling and Psychotherapy, London, Sage.
Costello, J. (2019) Applied Logotherapy: Viktor Frankl's Philosophical Psychology., London, Cambridge Scholars Publishing.
Heider, F. (1958) The psychology of interpersonal relations, New York, Wiley.
The Holy Bibble.
Tuffley, D. (2013) The Essence of Buddhism, Australia, Altiora.
---


Thank you my dear reader, for taking the time to read my personal reflections on anger. If you fell like it I would love to hear how you reflect about your own frustrations, moments of anger and how you tackle it.
It is nice to be able to be back so soon after HF21 😊!
I wish peace-of-mind to each & everyone of you.