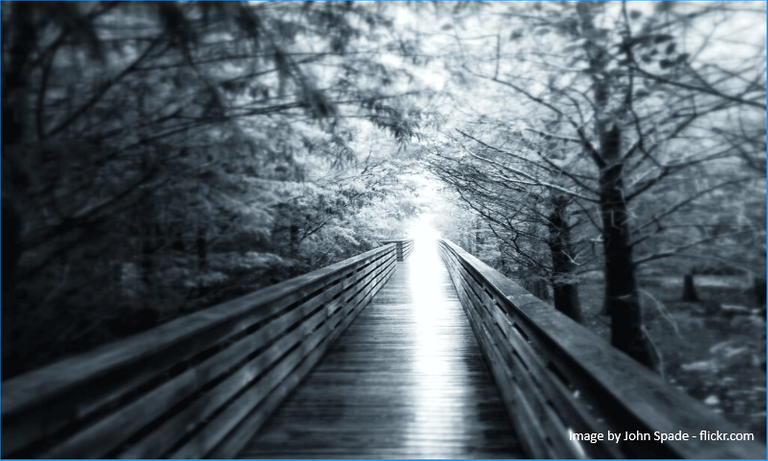 Emmanuel Francis, a 41 year-old man, remembers "flying around and following his own body" as the nurses rushed him into the lift on the way to the intensive care unit, as he'd suffered a chest crisis and stopped breathing. Similarly, Charlotte, subsequent to a heart attack, recalls looking over her own shoulder and watching the flatline in the heart rate monitor from the hospital bed. Her heart had stopped working ref.
NDEs - Near Death Experiences
The technical term for this sort of transcendental experience is NDE, which stands for Near Death Experience. Such accounts have been among us for thousands of years and they are not exclusive to particular cultural backgrounds or age groups ref.. There are accounts of NDEs in the works of Plato ref., among Swiss survivors of a mountaineering disaster in the 19th century. And, as for recent decades, in the reports of 8 million Americans who participated in a 1980's survey that investigated this phenomenon ref.. Children are not spared either Ref., among the growing body of research done into NDEs a particularly compelling one is that carried out on a 7 year-old girl who nearly drowned in a community swimming pool ref.
the first memory she had of her near-drowning was "being in the water." She stated, "I was dead. Then I was in a tunnel. It was dark and I was scared. I couldn't walk." A woman named Elizabeth appeared, and the tunnel became bright".
(Morse, 1983, P. 960)

There exists a wide range of explanations for these experiences. Some argue they are the product of hallucinations, others say they are simply made up, and still others embrace them as evidence for the existence of the afterlife. For the past 20 years, however, researchers began to approach NDEs with a less prejudiced view and now acknowledge that they are not fabricated, but that actually, they do occur ref..
✩✩✩✩✩
Dr. Sam Parnia and his colleagues from the Institute of Psychiatry in London are among these researchers. And, in an attempt to further the understanding into NDEs they conducted a study with cardiac arrest survivors from the emergency unit of Southampton General Hospital, throughout a period of 1 year. Specifically, they wanted to look into the frequency and causes of it.
The reason why these specific set of patients were chosen to take part in the study is the fact they undergo similar resuscitative procedures. But first and foremost, these patients display most of the criteria (2 out 3) necessary to pronounce an individual dead. Namely, the absence of both spontaneous respiratory effort and cardiac output. Further, the third criterion, in such cases, is usually displayed in the clinical setting as brainstem activity is lost, and that is fixed dilated pupils ref..
The Study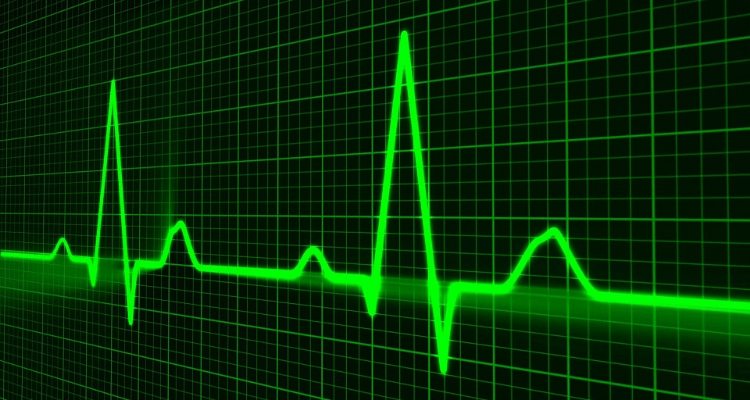 63 patients survived the cardiac arrest that year, in the aforementioned hospital. All of them were then asked an open question about whether they had any memory from the period during which they were unconscious. Please note that, no specific questions about NDEs were mentioned. Also, I hasten to add that every single one of these patients obtained a 10/10 score in the Mini Mental State Test. This rules out the possibility of patients presenting confused mental states ref..
✰ 56 patients reported having no memory whatsoever.
✰ 7 patients reported having memories, BUT according to the Greyson NDE scale only 4 (6.3%) met the requirements to classify their experience as an NDE.
Fun fact: 2 out of the 3 patients who failed meeting the Greyson criteria reported feeling harmony and seeing deceased relatives. Still, these were not enough to reach the scores required by the Greyson scale (above 7) ref..
Memories from The After Life
Only one of the four patients reported seeing a mystical being✶. Out of the four, he was the only one who regarded himself as Catholic and pagan. The other male and two females described themselves as non-practicing Christians. All these patients recalled having sensed a point of no return✶ and two of them claimed having seen deceased relatives✶, lost awareness of their bodies✶ and felt time had speeded up✶.
✶Features of the Greyson Scale.
None of these individuals described their experience as traumatic or upsetting ref.. Quite the opposite, NDEs are consistently described as positive and are linked to long-term beneficial psychological effects and life changes ref.. The little girl I mentioned before exclaimed: "it feels good to talk about it" as well as "heaven was fun" (p. 960) ref.. As for Emmanuel and Charlotte, the former reflected that after his NDE he nurtures more his spirituality than his physical body, while the latter began to be more mindful of the present moment alongside her son and husband ref..
What Are NDEs All About?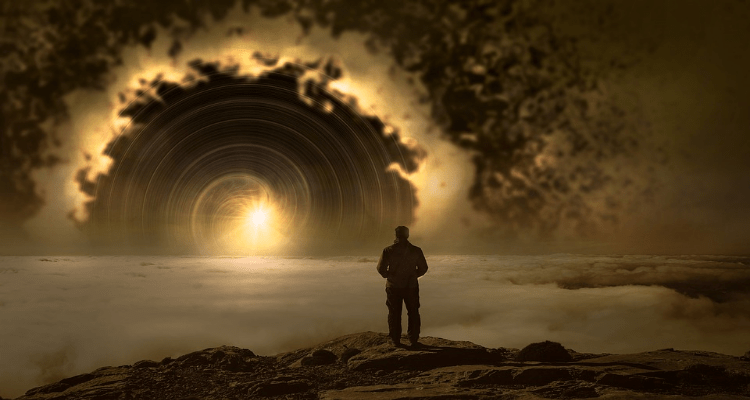 So, as I was saying … there exists many explanations for the occurrence of NDEs. They've sprung up mostly over the past 40 years together with the advent of intensive care medicine ref..
Then, is there really an afterlife? The great psychologist William James reflected on the existence of a collective consciousness around one-hundred years ago, "it's a larger reservoir of consciousness", he proposed. Further explaining that it is manifested in the minds of every single individual, and it remains intact after the physical body is no more ref..
Other psychologists argue that an NDE is rather a psychological reaction to the understanding that death is near ref.. And then, there are the suggestions involving physiological and pharmacological cerebral mediators. Namely, cerebral anoxia (when the brain is completely deprived of oxygen), hallucinogenic agents ref., and more recently "a burst of electrical activity in the first 30 seconds after cardiac arrest/death" (p. 67) ref..
Nevertheless, Dr. Parnias' study demonstrated that the participants who had memories from the period they were unconscious actually had higher oxygen levels than those who reported no NDEs ref.. A possible indication that they had a better oxygenation during the resuscitative process. Would this then indicate that NDEs occur just as individuals are regaining consciousness? EEG data during fainting shows memories retrieved from such interim (that of regaining consciousness) are rather confusional ref., while those of NDEs are anything but.
What about hallucinations? The favourite go-to answer for the infinite queries surrounding NDEs.
Unconsciousness is a state which occurs when the ability to maintain an awareness of self and environment is lost.
Here is when I begin to scratch my head. See, Dr. Parnia's research data demonstrates that the individuals who took part in his study experienced NDEs during a period of unconsciousness. Yet, they narrated clear, well-structured and easily retrieved memories ref., which goes against aspects of confusional hallucinations ref.. Moreover, it has been demonstrated that while recalling NDEs the displayed patterns of brain waves are similar to those seen in the retrieving of real-event memories ref.. I suppose this weakens the whole hallucination argument even further.
But, how to have memories from a period of unconsciousness? From a period when brain structures which underlie memory and subjective experiences are so severely impaired? After all, in a cardiac arrest there is a rapid loss of brainstem activity, and cortical functions ref.. In other words, functions that underpin the formation of memories and conscious experiences are down (due to either reduced or complete deprivation of oxygen supply to the brain). If anything, it would be expected these individuals would recall no such events, or any for that matter! Just like the other 56 people who also took part in the study.
But they did.
The findings on which we mostly focused our discussion here reveals that NDEs are rather rare in cardiac arrest cases ref.. The number of patients who experienced the phenomenon in this study is much too small to draw significant conclusions and extrapolate them to the wider population. Still, in a different study researchers set out to interview survivors of cardiac arrests in 10 different hospitals throughout 24 months. Out of 344 patients 12% reported having memories from when they were unconscious, just like the ones from Southampton hospital ref..
✰ Is this enough to indicate that conscious awareness can exist in the absence of brain function? ✰ Is there more to dying than generally believed? ✰ Is there a possibility that, when deceased, we are aware that we are not of our bodies anymore?

It's stated in a 2017 paper Ref.:
the other [patient] had a verifiable period of conscious awareness lasting ~ 3 – 5 min. during CA/standstill
(Parnia, p. 68)

Around 3 minutes of conscious awareness during a period of no cardiac output is a long time 😐
It might be that awareness and cognitive experiences in relation to death/dying are more prevalent than generally discussed and accepted. It might be that people are conscious and aware during their cardiac arrest, but when asked about it most of them simply don't remember Ref.. Perhaps, just like people who don't remember their dreams? - Please, allow me to add a second question mark here:(?)
Dr. Parnia puts forward that these results and many others (see for example, (Schwaninger, J. et al. (2002)) obtained from studies on conscious awareness during cardiac arrest could support the view that the mind is a separate, independent entity that is interconnected with, but not produced by the brain ref..
I wonder.
---
Reference List:
A near-death experience in a 7-year-old child.
A qualitative and quantitative study of the incidence, features and aetiology of near death experiences in cardiac arrest survivors.
A Prospective Analysis of Near-Death Experiences in Cardiac Arrest Patients.
Near-death experiences in a pediatric population. A preliminary report.
New age in the old world: Plato's account of a near-death experience.
Understanding the cognitive experience of death and the near-death experience.
---


My dear reader,
Thank you very much for taking the time to read my writings, my queries, my reflections. You truly make me feel grateful❣
Today I will leave you with the first few lines of the Tao Te Ching's chapter 25. Have a great day! 😊