They plunder homes and steal with ease
Leaving families to their knees
Their greed for riches knows no end
No thought or care for the pain they send
-Scholaris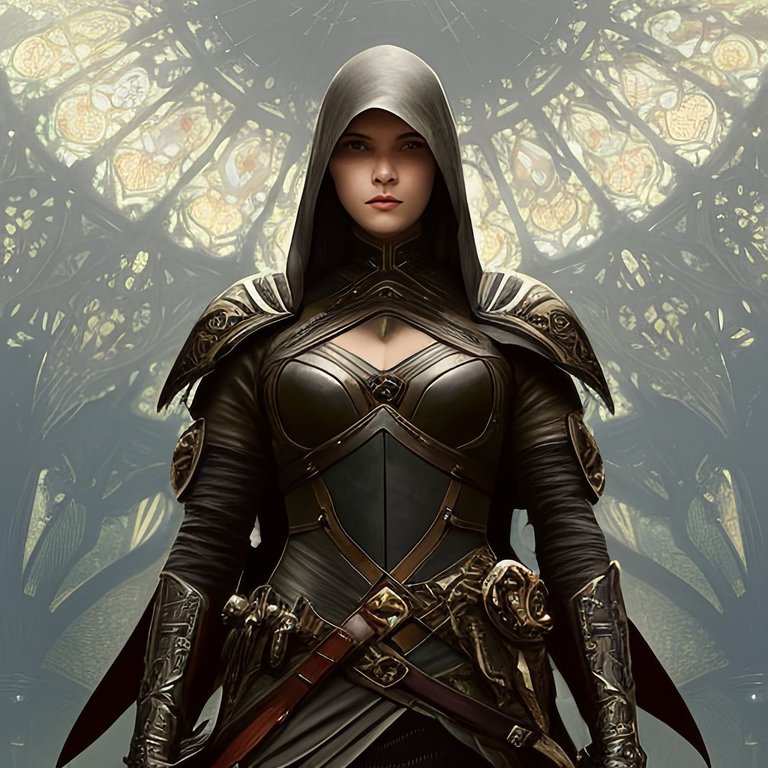 Image by Julius H. from Pixabay
Like two sides of a coin so bright

Duality brings both balance and light

For how can we know what in life is good

Without the bad, as it should?
-Scholaris

Stealing for Lives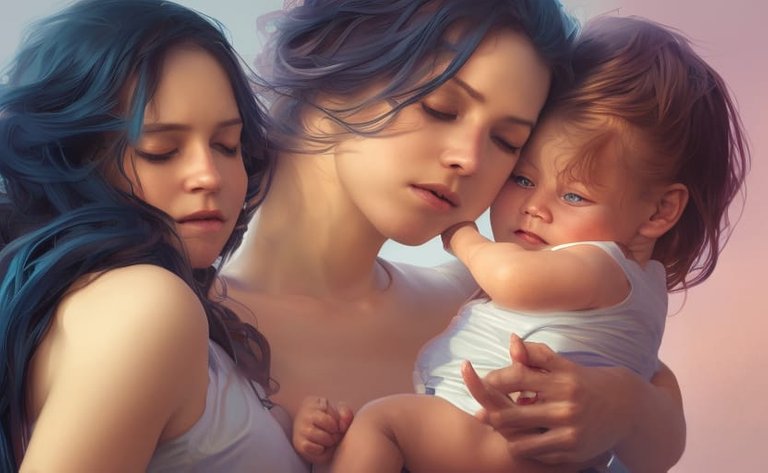 Family Ever After - Night Cafe - Scholaris
Hunger told her the time to pillage had come.
The goal was simple. Steal something to save something else. In fact, it was a bargain. The midwives informed Furan of her brother Levipes' condition. His skin was yellow. This particular issue wasn't a problem for adults. For newly born babies like Levipes', it would be problematic.
The midwives exhausted every treatment to treat Levipes except one. The only possible remedy was exposing her baby brother to purified light emitted by a rare crystal. The crystal would release the life-saving light only when held up to the sun.
If left untreated, the midwives assured Furan that the toxins in her brother's body would contaminate and harm his mind. Her family's matriarch, Furtim Mixtio, was hopelessly troubled by her brother's weakening condition and was useless in this next task assigned to Furan by fate. Furan understood. Furtim's pregnancy was so traumatic that it was doubtful her mind would survive her son's death.
So, the job was simple: steal the crystal and save two lives. The only thing Furan needed to do was retrieve it from the Den of Thieves. If there was one thing about thieves that annoyed her, is that nothing came for free. The pillager's life demanded that you earned everything.

Welcome fellow Hivians to the next
Serfdom & Sorcery Update #6!

New to the Realm?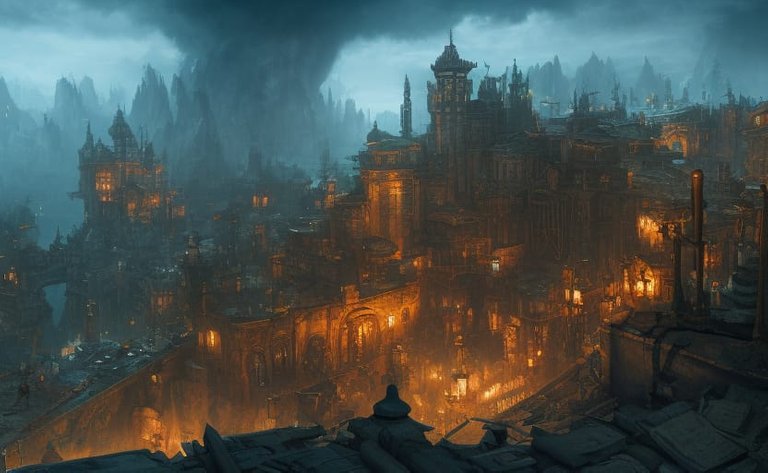 Dens of Thieves - Night Cafe - Scholaris
The Psyber X community brings Serfdom & Sorcery to the realm of Hive and the convenience of Discord. Can't grind at your desk? No problem! You can play this text-based game on your phone. The game is constantly changing to bring balance and convenience to its players.
Game Basics & Overview
Players are welcome to join the Psyber X discord and register for the Serfdom & Sorcery text-based game.
Register and select one of the following classes for play: Nature, Combat, Pillage.
Play, interact, and purchase in-game items available anytime.
Registration
The @the01crow has very generously pinned simple instructions in the register here section of the S&S discord. Users should perform the following to register:
You activate the bot with the command !register.
The bot will answer you, asking you what your username is; you must not put the @ symbol before your name
You answer.
The bot asks you what class you want to be in, Nature, pillager, combat.
You answer with one of them; you type Nature, Combat, or Pillager.
The bot asks you if you have a reference; if so, both will be given 2,000 DBLN.
Path to the Throne
While the amount of activities in the game continues to grow, any player's ultimate goal is to ascend to the royal throne as King or Queen of the Serfdom lands. The table below lists the current ranks in the game. Who will be the first ruler of these lands?
| Rank | Description |
| --- | --- |
| 1-5 | Serf |
| 6-13 | Peasant |
| 14-33 | Knight |
| 34-60 | Baron |
| 61-99 | Duke |
| 100 | King |
Will you be the first to rule these lands?
Join the Psyber X Discord today and find out!
Psyber X Discord

Help Commands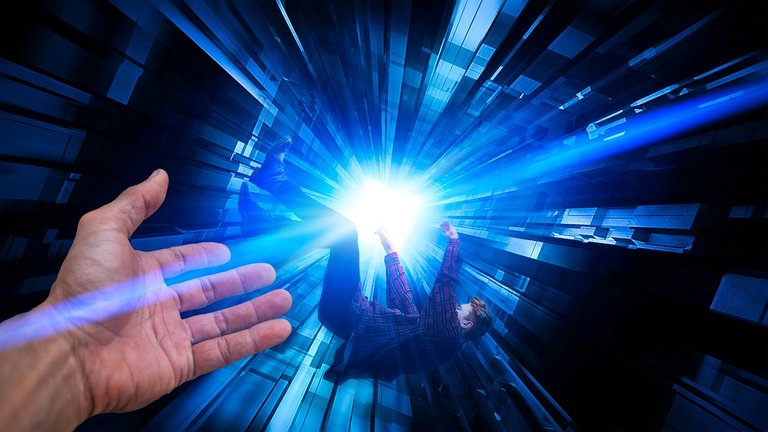 Image by Mohamed Hassan from Pixabay
During the game, you can access the basic commands below to play or navigate through Serfdom & Sorcery! Please pay attention to any in-game updates as things continue to update quickly. Updated info added where necessary.
| Category | Command | Description |
| --- | --- | --- |
| Registration | !register | Register your account. Three different messages from the bot will follow. |
| Banking | !withdraw | Withdraw tokens to your Hive account (must be paired with a hive account) If there is an error, you did not register correctly and will need to create a ticket |
| | !deposit | Deposit tokens from Hive-Engine. Follow the instructions from the automated prompts to deposit your coin safely. |
| General Commands | !help | Show this help message. |
| | !stats | Show your character's stats. |
| | !stats @Discord Name | Shows the character stats of another user. |
| | !leaderboard | Check the leaderboard. See the top players in the game based on their rank in the feudal system, amount of tokens, and stats. |
| | !quest | Start a new quest to defeat a specialty monster and earn tokens based on the quest difficulty. Players can start a new quest every 3 hours. |
| | !resetquest | Reset your current quest and get a new one if you don't want to complete the current one. Players can only reset their quest once. |
| Combat | !attack | Attack a random monster. |
| | !upgrade attack/defense | Upgrade your character's attack or defense !buy_potion small -or- !buy_potion medium (or large, huge, or revive) - Cost: S: 200, M: 500, L: 1000, H: 2000, revive: 500 |
| | !heal SIZE | Use a potion to heal your character. HP healed: small: 25, medium: 75, large: 175, huge: 360 |
| | !revive | Revive your character if they died in battle (!buy_potion revive) |
| | !visit_shaman | Every 24 hours, you may visit the shaman to heal to 300 HP if under level 10 and 1000 HP over level 10 |
| Purchases | !buy_potion SIZE | !buy_potion small -or- !buy_potion medium (or large, huge, or revive) - Cost: S: 200, M: 500, L: 1000, H: 2000, revive: 500 |
| | !buyhovel | Hovel gives you 20 HP every 4 hours and protects you from stealing 4x in a 12hr window |
| | !buyforge | A forge is used to upgrade tools for a chance at better earnings |
| | !buy_farm | Buy a farm to receive 500 tokens per farm owned, daily. Cost: 50K DBLN. Hurry while supplies last! |
| | !buyhammer | Combat class only: You can buy a hammer for increased rewards. The metal of the hammer is based upon your current Forge Level. |
| | !buydagger | Pillager class only: Increases everything with !steal |
| | !buyscythe XXXX | Naturalists only. Purchase a scythe to increase your harvest. Specify the metal of the scythe you want. Make sure you upgrade your forge appropriately. |
| | !buyraven | Buy a raven. (limit: 2) |
| | !buybestiary | Level 20 and above only: Allows the purchase of cows and ravens (wolves coming) |
| | !buycow | Buys a cow. Must own Bestiary first. (limit: 10) |
| | !addalchemylab | Adds an alchemy lab to your hovel. The alchemy lab provides daily payouts for all potion sales. The current cost is 500,000 DBLN. The value will change if people keep buying labs. |
| Resource Management | !harvest | Nature expertise only: Harvest tokens every 2 minutes. Level increases. |
| | !collectpotionsales | Only available to those who've purchased a hovel and alchemy lab. The lab gives daily rewards for potion sales. |
| | !steal @Discordname | Try to steal from another player. |
| | !fish | Try your luck at fishing. |
| | !mine | Must have a pickaxe to mine, Use !buypickaxe to purchase one. |
| | !hammer | Combat class is able to blacksmith to gain tokens. |
| | !forgepickaxe | Upgrade your pickaxe for potentially more rewards when mining. |
| | !forgedagger | Upgrades the dagger. |
| | !upgradeforge | Increases the level of the forge for upgrading equipment. |
| | !milkcow # | Numbered 0-9 when owned. Earn DBLN by selling milk (every 6 hours) |
| | !healcow | Take your sick cows to the shaman for healing. |
| | !choosejob | Choose a job. Constable is the only job for now. |
| | !gethim | Capture a thief and make him pay for his evil deeds. |
| | !sendraven # | The trained raven finds goodies |

Mining Tools, Upgrades, Forging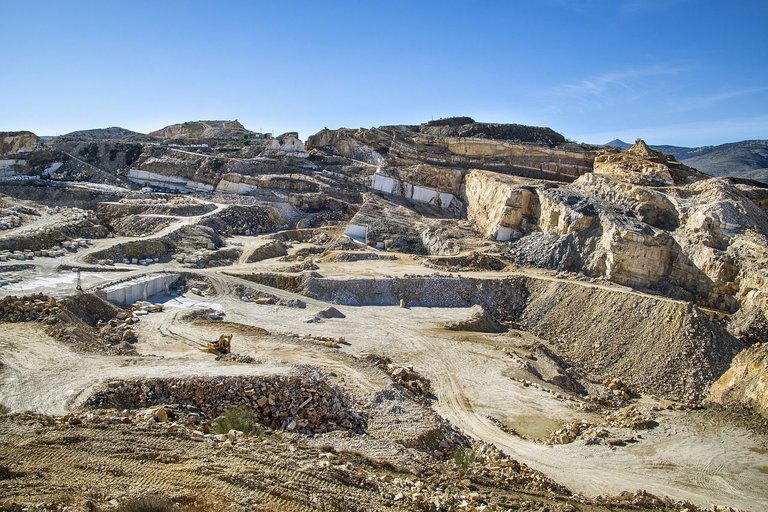 Image by Enrique from Pixabay
Current Materials, Costs, etc.
Please refer to the table below for the game's current statistics on mining for the game.
| Level | Name | Cost | Mining Bonus | Break Chance | Forge Level |
| --- | --- | --- | --- | --- | --- |
| 1 | Wood | 1,000 | 0 | 3 | 0 |
| 2 | Stone | 2,000 | 100 | 2.5 | 1 |
| 3 | Iron | 3,000 | 150 | 1.5 | 2 |
| 4 | Steel | 5,000 | 200 | 1 | 3 |
| 5 | Diamond | 6,000 | 300 | 0.2 | 4 |
| 6 | Mithril | 20,000 | 500 | 0.2 | 5 |
| 6 | Unobtanium | 45,000 | 750 | 0.2 | 6 |
| 6 | Medieval Minor | 750,000 | 10,000 | 8 | 7 |
Harvester's Scythe
Scythes currently come in the metals copper, steel, or titanium.
| Metal | Cost | Mining Bonus | Break Change | Forge Level |
| --- | --- | --- | --- | --- |
| Copper | 4,000 | 4-10 | 0.01 | 1 |
| Steel | 5,550 | 10-20 | 0.007 | 2 |
| Titanium | 10,000 | 15-25 | 0.005 | 4 |
Combat Class - The Hammer
New upgrades are available for the combat class' hammer.
| Metal | Cost | Mining Bonus | Break Change | Forge Level |
| --- | --- | --- | --- | --- |
| Iron | 5,000 | 5-15 | 0.02 | 2 |
| Steel | 7,500 | 15-30 | 0.01 | 3 |
| Diamond | 15,000 | 20-40 | 0.005 | 5 |
Pillager's Dagger
This particular data set has been challenging to collect. Pillagers live in a world of stealth. I am only a clumsy combat veteran. However, I'll keep searching, and when I find it, I'll update this article.

Additional Updates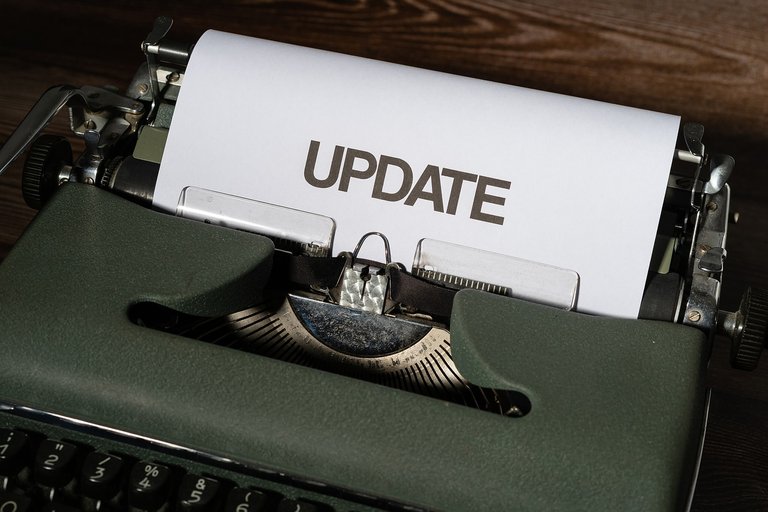 Image by Markus Winkler from Pixabay
Farms
Farm sales have concluded. People bought all 2,500 farms. Those select few that purchased farms will enjoy daily rewards of 500 DBLN per farm until the Gods of the Serfdom & Sorcery world incur a price for such kindness.
Alchemy Labs
@JBOSS and the @psyberX team have added the availability of an alchemy lab upgrade for anyone owning a hovel. All those holding the lab will receive a daily 25% cut of all potion sales distributed evenly amongst the owners. Please refer to the HELP COMMANDS section to review the commands needed to purchase or collect on those sweet sweet potion sales.
Energy Levels
Crafts now have energy levels. Suppose you grind until your energy reaches zero. You will have to wait until your energy level recharges before resuming that activity. Recharging will take some time.

The Psyber X Multiverse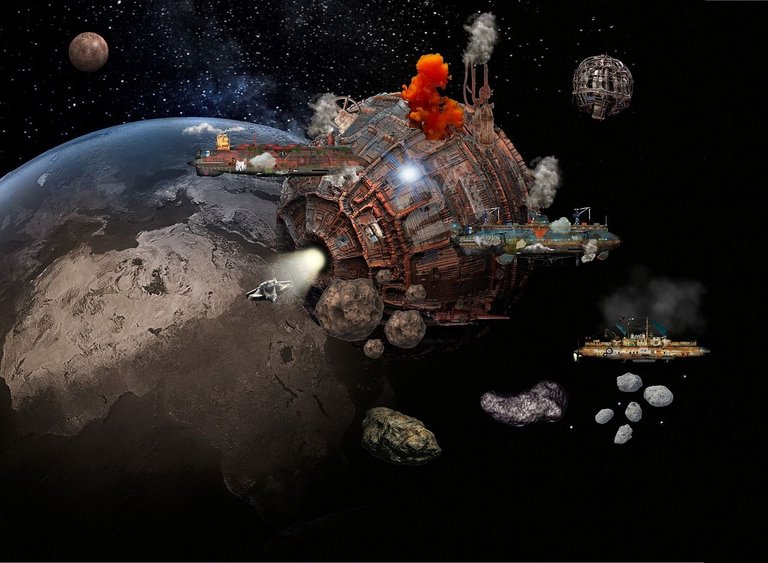 Image by Roy Snyder from Pixabay
Join the @psyberx community today! Invest in their development or hop on to their Discord to learn more about the initiative today!

Psyber X White Paper
Psyber X - Discord
All Psyber X Posts!
Read the Serfdom and Sorcery Whitepaper from @masterrpgbot here: Serfdom & Sorcery White Paper (ENG/ESP)

Earning Thy Keep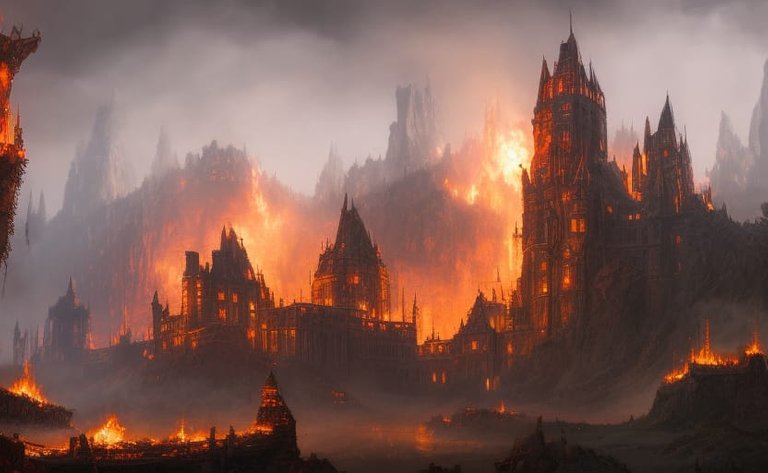 Earning Thy Keep - Night Cafe - Scholaris
The Silent Death stirred with the sounds of screaming across the night sky.
Someone approaches to earn their keep.
The scents and sounds in the night brought nostalgia to his mind.
He finally arose with the scent of burning in the midnight air: wood, metal, and flesh. Someone was out there desperate and in great need. Only through great need would someone go to such lengths to cause havoc. The screams comforted him and brought memories of his conquest of the Pillager Class. Long were the nights as he planned and plotted the deaths of his competition. Death stealthily approached his targets, leaving nothing but the body and a short blood trail behind. In time, his enemies dubbed him the Silent Death. Death came for everyone, but the King of the pillagers brought a silent end to those who stood against him.
The Pillager King stood to gather his arms and weapons. Whoever approached to assume control would pay dearly for any inch given. Yet, no movement occurred. His limbs, strong beyond measure, could not lift his body. His reflexes, lightning-quick, did not act to move outside of the war dog's jaws now closing around his neck. The heat and breath of the beast nearly gagged him with the aroma of rotting flesh. In the distance, he saw...Furan stared intently at him.
"I needed more from you, " Furan whispered to her Lord. "You wouldn't have given it freely for what I've done for you. So I decided to earn my keep. The crystal I've taken is to heal someone dear to me. You may seek me out if you recover from the poison running through your veins. I won't run. Should you attempt retribution against those I care for, you'll wish you never woke up from the deep slumber I've granted you."
And with that, Furan was gone.
Anger and pride seethed through the King's body. It was the perfect execution of a heist. She poisoned him silently, started fires to distract his men, and used a war dog to keep distance between herself and her mark. The Silent Death trained her well. It's been quite a while since someone caught him in a week moment. It will be fun bringing her to heel.

In Closing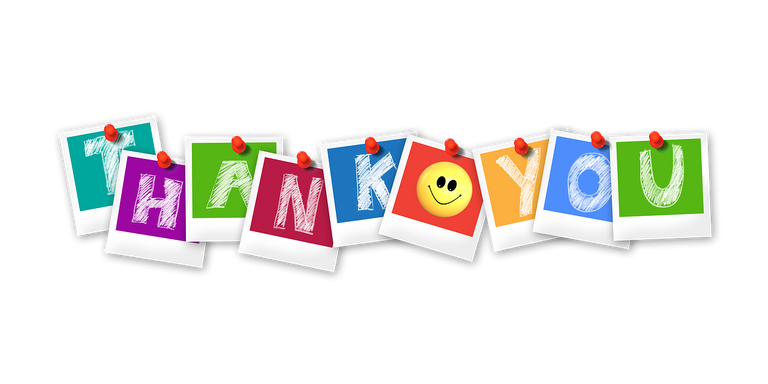 Image by Gerd Altmann from Pixabay
Thank you for reading and following on throughout my Hive journey. If you like this article, please consider reblogging, upvoting, and following @scholaris!