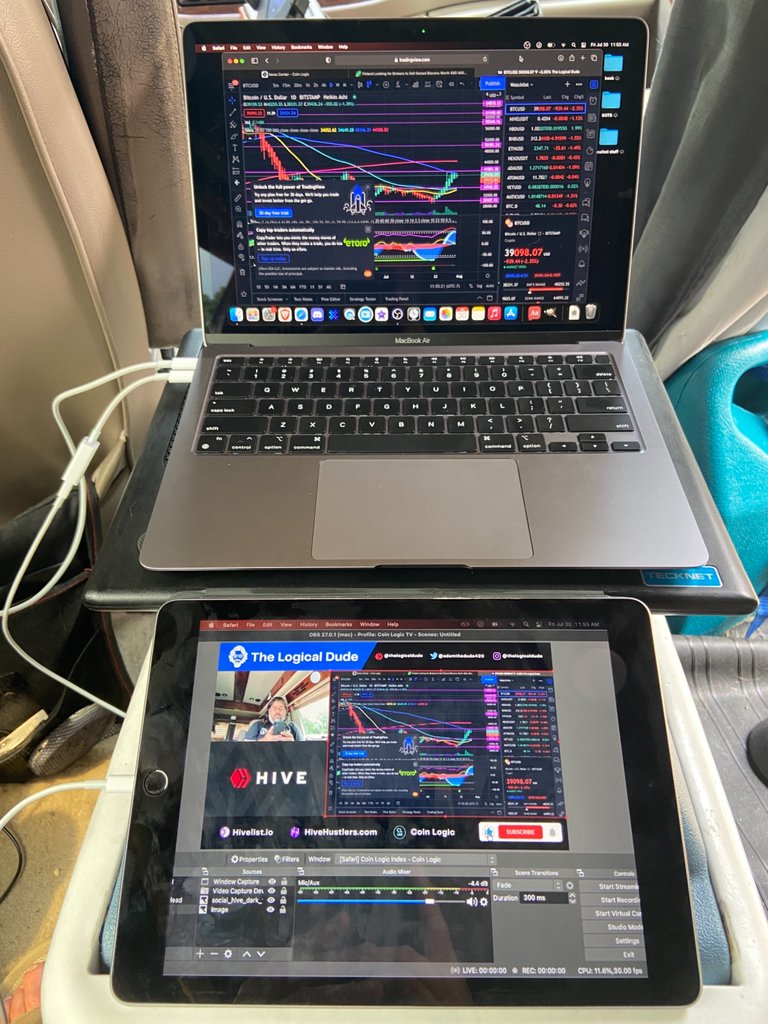 Man I am loving this MacBook Air M1! It's a beast with a low power draw, max 30w, so it's great for my van situation! The only thing I need is one of those adaptors with actual USB plugins, lol. I need 2 USBa and the ability to charge, an SD card reader would be lovely as well. May go to Simply Mac and get that.
Got the iPad hooked up to it and using the Duet application. For some reason I can't get side car on the Mac to connect to the iPad, probably just because it's an older iPad… But it turns the iPad into a second monitor!
I also have a new iPad mount with a telescopic arm so I will be trying to find a better place to mount it than where it currently is, so it can be more dead on and more comfortable to look at. At least try to get it somewhat eye level.
Worked hard last night and this morning g getting some scenes in OBS set up with more changes to come, but I think what I have is a good start. So many opportunities for recording scripted videos as well as live streaming. Going to focus live streaming on VIMM. I want to stay as Web 3.0 as possible. I am done with even trying anything on YouTube.
For now I am going to do all of my subject matters under thelogicaldude, and will repost in my different community accounts as needed. So get ready for allot of this, 😂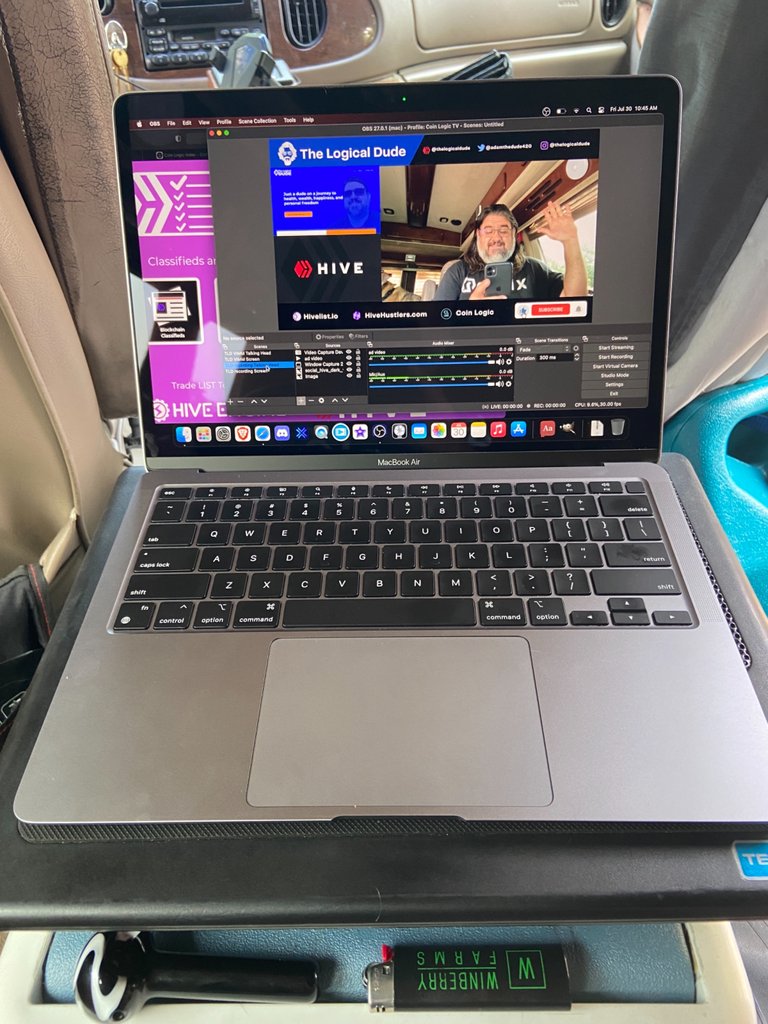 Be Cool, Be Real, and always Abide!
If you like what I am doing, please consider voting for my Hive Engine witness with your staked WORKERBEE!
https://he-voter.vercel.app/thelogicaldude
Or at
https://tribaldex.com/witnesses
https://thelogicaldude.com
https://hivelist.io
https://HiveHustlers.com
https://coin-logic.com
https://groovelogic.audio
https://weedcash.org