We all love games, and we love games that bring earnings even more! What if I will tell you that a blockchain game combines the real life tennis career of a professional athlete with Bitcoin Cash (BCH) earnings? Ladies and gentleman ... I present you OLICRYPTO - The world-first tokenized professional tennis player 



Oleksandra Oliynykova – OLICRYPTO - or Sasha, is a professional tennis player from Croatia and the hero of the unique OLICRYPTO game. She is a 20 years old with a promising career ahead. She is the world-first Bitcoin Cash (BCH) Global Ambassador Athlete and during all the tournaments she will wear the Bitcoin Cash-branded tennis outfit & accessories. The BCH Ambassador is not a paid position
As a Bitcoin Cash Ambassador, Sasha will visually promote BCH on the tennis courts and will share the BCH values with the sports media. She also committed to organize Bitcoin Cash promotions, competitions and giveaways for the community.
Some will be lucky enough to watch her match from her Player Box while others may meet her at BCH meetups when she will be in a certain location for a tournament.

The interesting part starts now, with OLICRYPTO - the game! This game is powered by the OLI token, and is the first and only of its kind as it runs both on the blockchain and in the real world.
Oleksandra Oliynykova is the primary character and the hero of the game, while the people involved in her athletic life are the secondary characters. The players are the OLI token holders, and the game outcomes are based on the real life performance. The players can participate to discussions and can manage the hero's decisions through voting. The earned benefits, the tournaments prize money, will be shared by players and characters. The game will have "patriarchs", experienced players that had constructive feedback into the gameplay.
The benefits for players (OLI token holders) will include prize money distribution, earning received from OLI Reserve staking, proceeds from selling in-game NFTs or physical merchandise and other earnings. See more details about prize money distribution on the OLICRYPTO page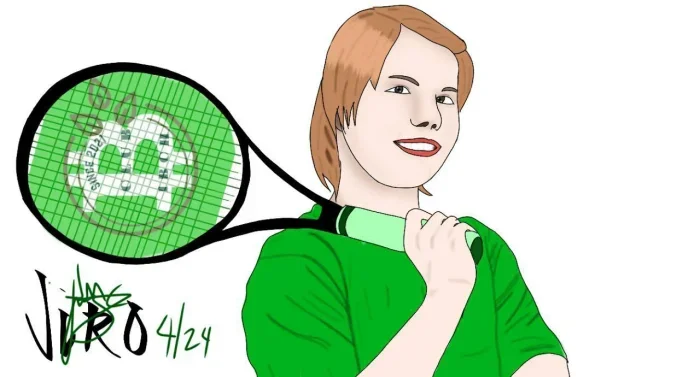 I am one of the game Patriarchs and the Community Advocate. As a Patriarch, I will be part of a smaller team that is involved in key game decisions that are not covered by voting or until the voting system is implemented. As a Community Advocate, I will do what I know best, communicate with people. My role will include the communication with the players, both on the website and external platforms such as 


Resources:
The fountains: PipeFlare ZCash, GlobalHive ZCash  & Get.ZEN
Publishing bundle: Publish0x, ReadCash, LBRY & Presearch
This article may have been published on ReadCash or Publish0X