Note: As usual, all my images were created on my cheap smartphone and free Android apps.
From the Dan Simmons' "Hyperion Cantos" Fan Art collection - Here's "Siri"...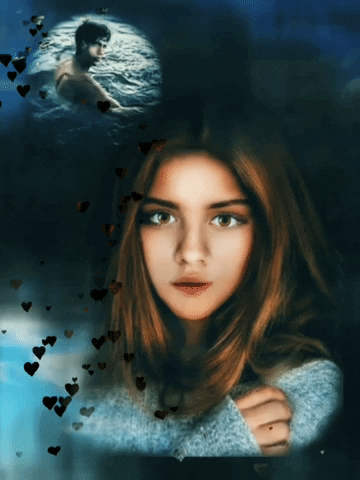 "... Merin Aspic, working on a spinship as part of a farcaster-building operation. While on a brief R&R period on Maui-Convenant, Merin and his friend Mike Osho use a Hawking mat to travel to a festival where he meets a local named Siri. Siri and Merin almost immediately become lovers, and she begins to try teaching him about the value of life and ecology."
And here's me as Earnest "BB"Surbringer...
"... Ernest "BB" Surbringer was Brawne Lamia's AI expert.
He was a public employee, working for the government, in the Hegemony Flow Control Records and Statistics department. He spent most of his life in the virtual reality of the Datumplane while reclined on a couch with several "microleads" connected directly to his skull, through which he communed with other bureaucrats in the Datumplane.
BB lived in a windowless worker block on Tau Ceti Center."
(Source: https://hyperioncantos.fandom.com/wiki/)
These creations and the rest of the "Hyperion" and "Crestfallen Reflection" collections will be signed, minted and listed NFTs NLT Q1 2022.
In Lak'ech, JaiChai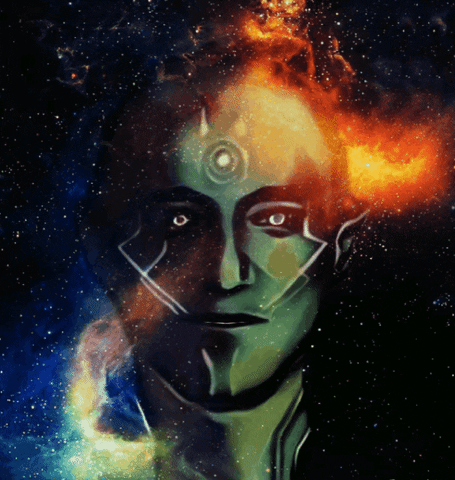 (JaiChai 15 NOV 2021. Simultaneous multi-site submissions posted. All rights reserved.)