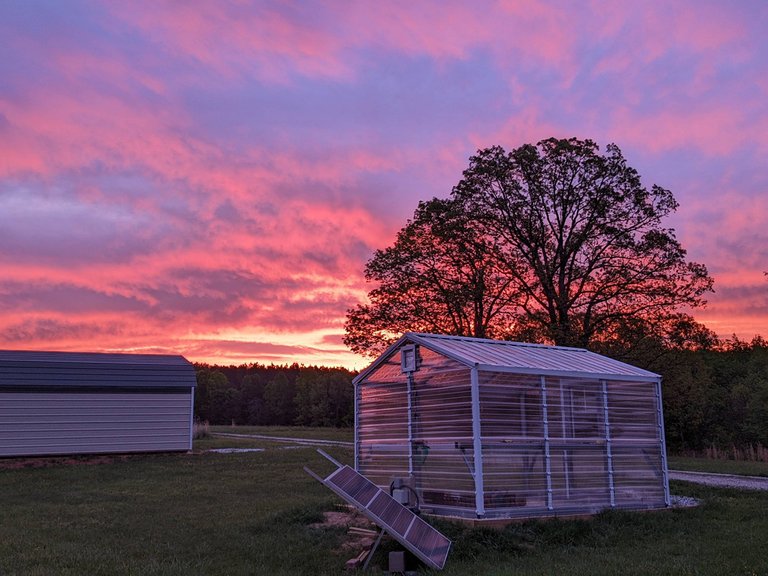 With freezing temperatures over by this time of year in the South its time to start using the long warm spring and summer to grow some plants. Though being my first green house I am learning how to get it all working. During the middle of the day, it can be over 115F (46C) inside. This is too hot for many of the plants I want to grow including cannabis. I need to get temps under 100F, luckily there is a fan built into the green house. But with no power wired to it I would have to run a long extension cord from the house. Or set up a power supply, such as using batteries and solar array.
Using three 100w panels, a PWM charge controller and two batteries running in parallel its more than enough for a 80w fan. But long term I need more than that, such as humidifiers and a misting system to keep the relative humidity at happy cannabis levels between 50-70%.
It was such a pretty morning with the colors in the sky, glad I was able to capture a shot of it with the green house in the background.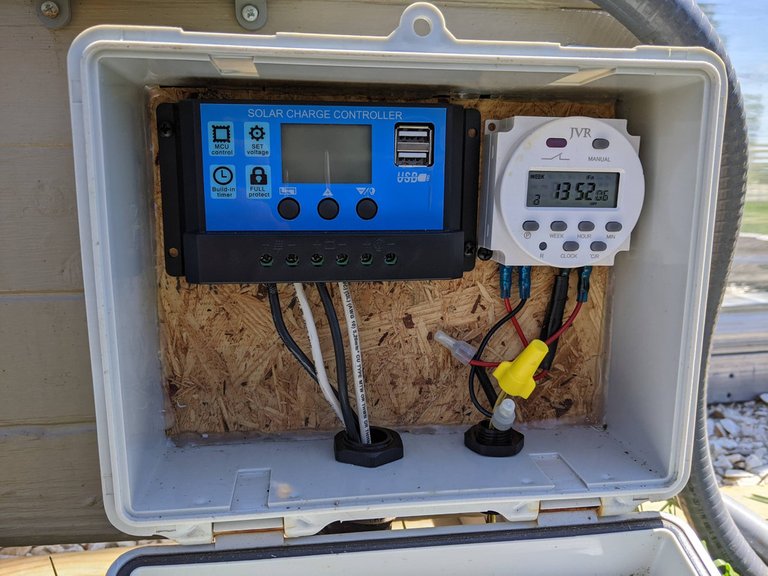 First was to remove my old PWM charge controller, it has burned out after years of use.. It no longer regulates voltage and is dangerous for the batteries.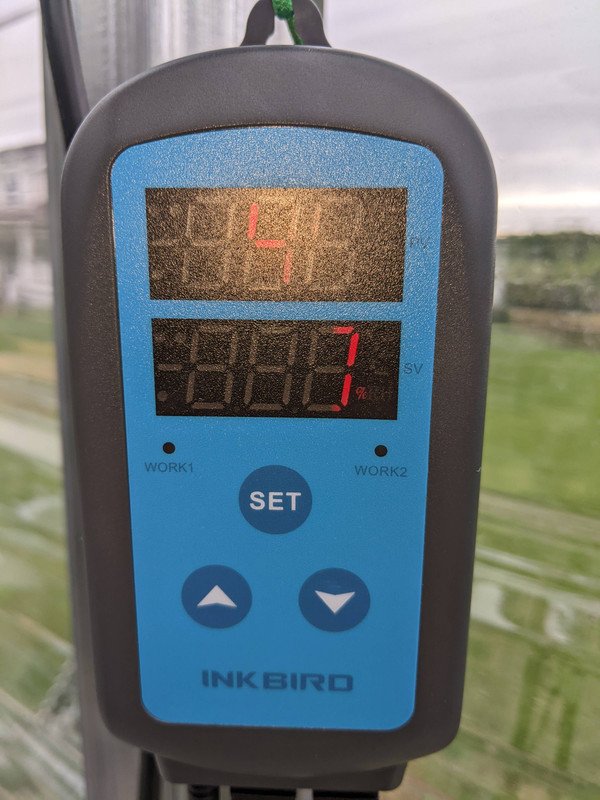 Using humidity and temperature controllers I hope it dial it all in. The screen reads out weird with my camera.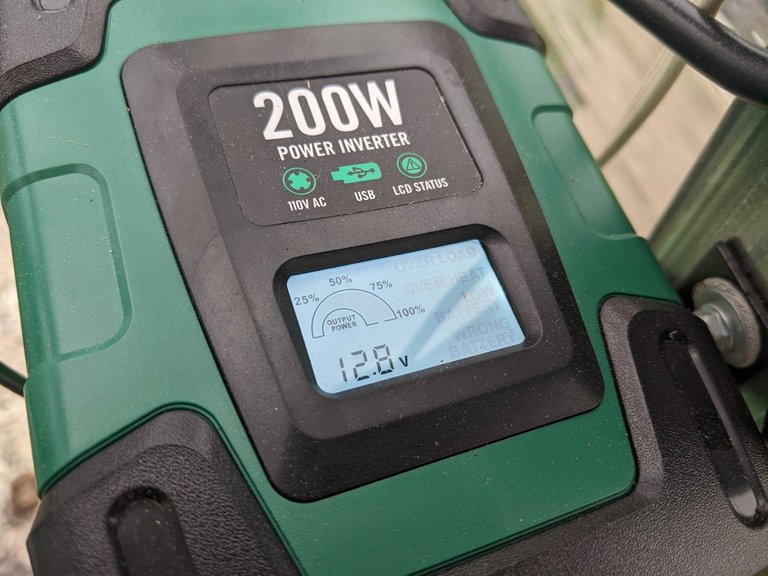 They are all powered by a 200w DC to AC inverter to get that 120V AC needed for indoor grow supplies.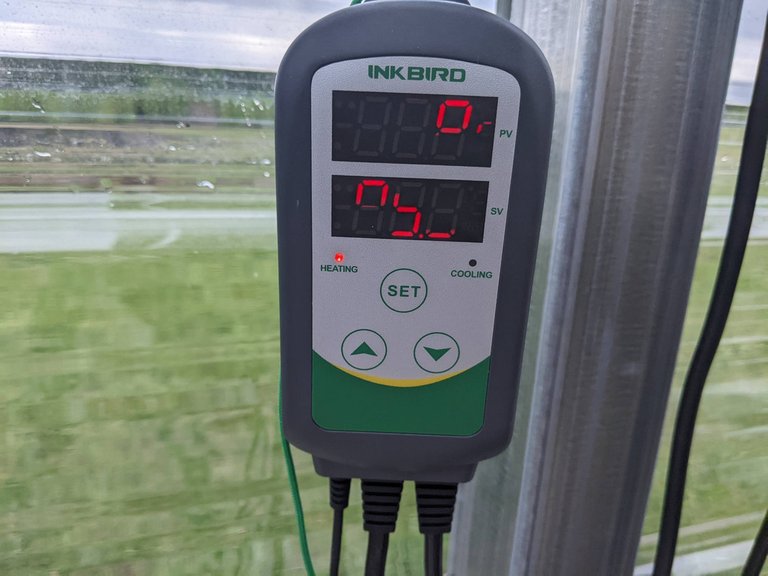 For some reason my camera cannot read the displays, they look normal to me but not my camera.. lol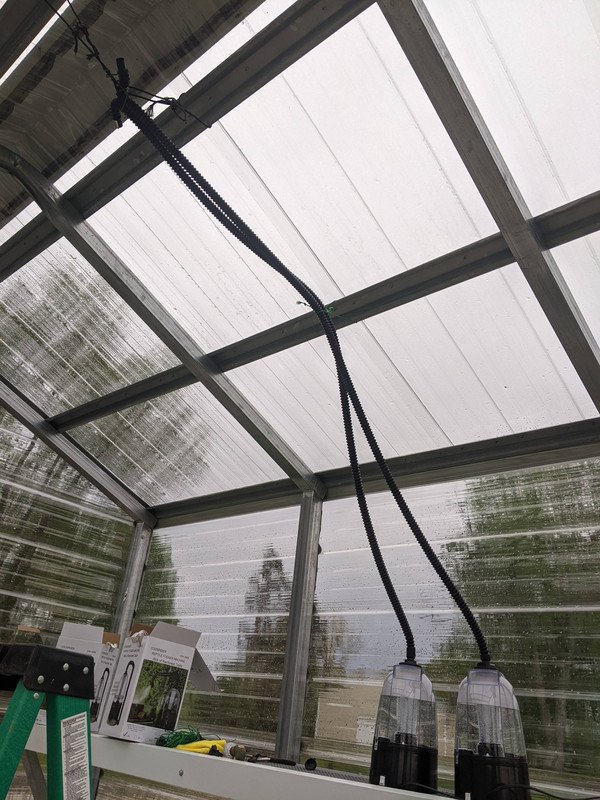 Testing my humidifiers, they are not enough to get me to the right levels. They just run constantly and the green house does not get above 30% RH which is no good.
I guess using the two humidifiers in my grow tent is not the same as a much larger green house that is not air tight in the first place. But once I add some misters I hope my problem will be resolved.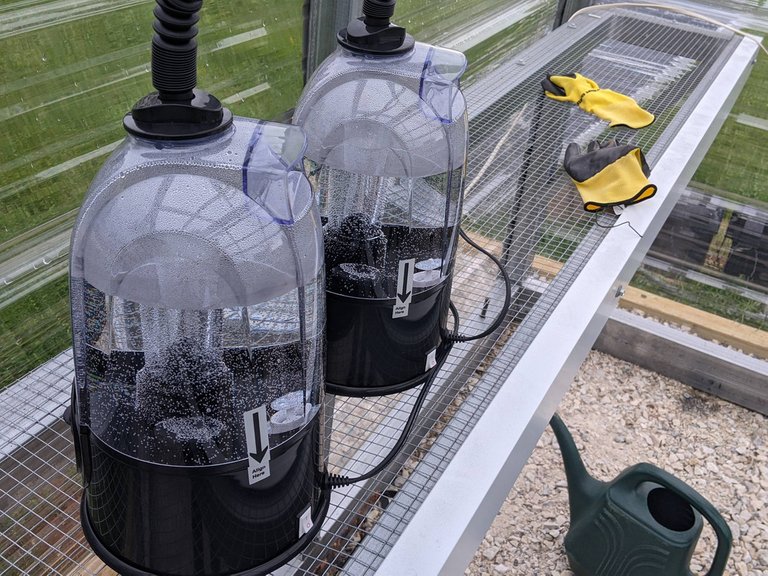 Needing to refill these tanks will be a near daily activity, unless the misters keep the relative humidity really high.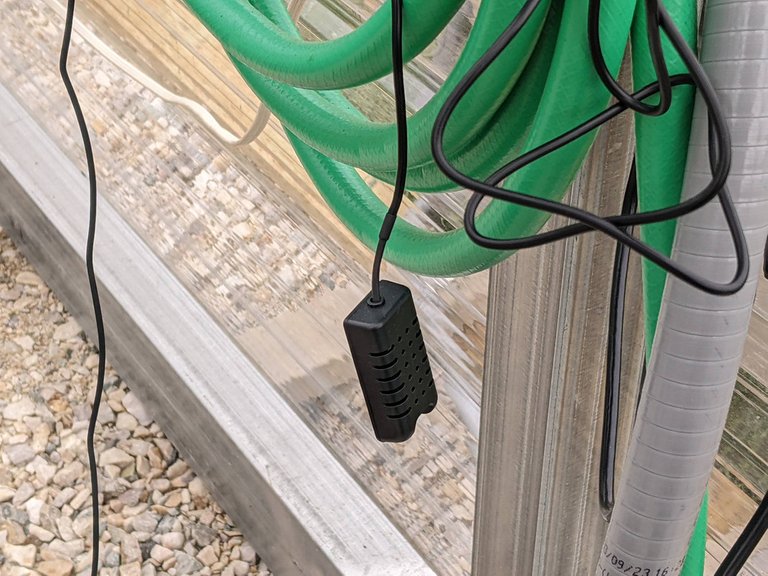 The sensor for the humidity, I need to find a better place to hang it.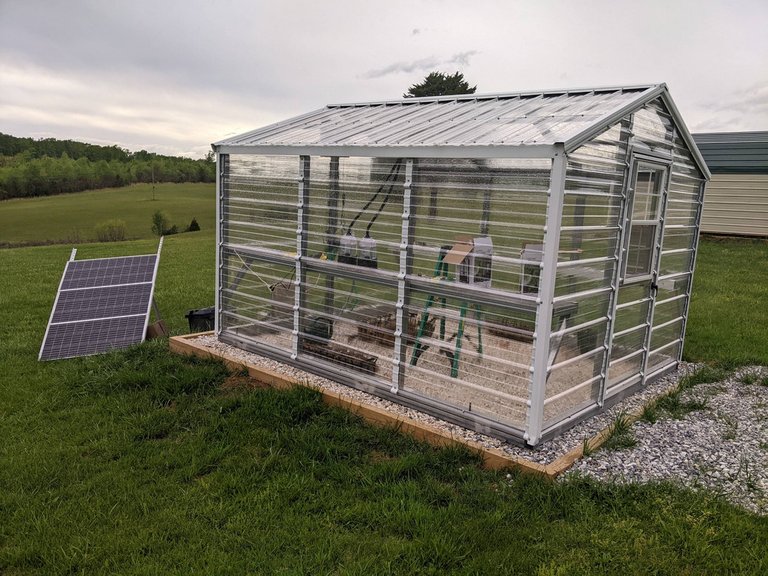 We can see lots of stuff inside as I figure out how to deal with keeping the levels under control.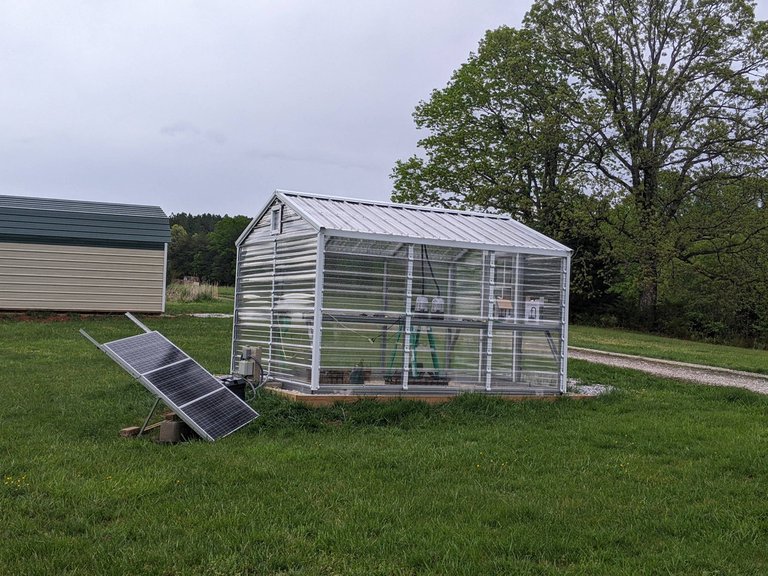 I even tried misting all the walls inside but did not make much of a difference.. I think the gravel they laid down on the floor is sucking up all the moisture.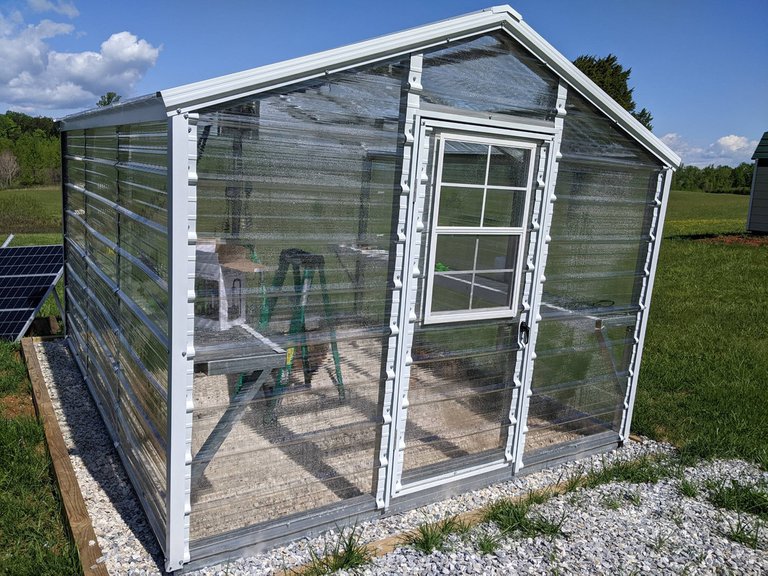 Waiting on a digital timer to control the water pump for the misting system, then I can assemble that and see if we can get the humidity higher.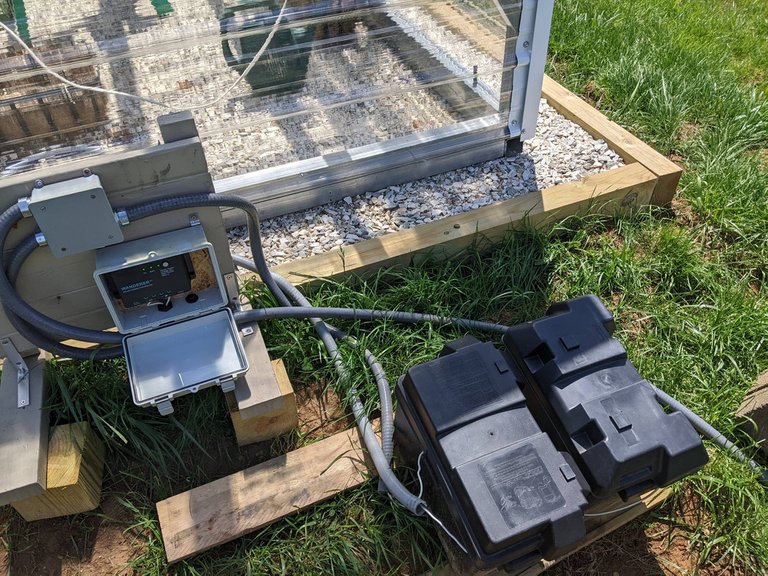 With the new charge controller installed hopefully it will keep the batteries happy. Honestly I should open up the batteries and check their water levels to make sure the old charge controller did not boil off too much.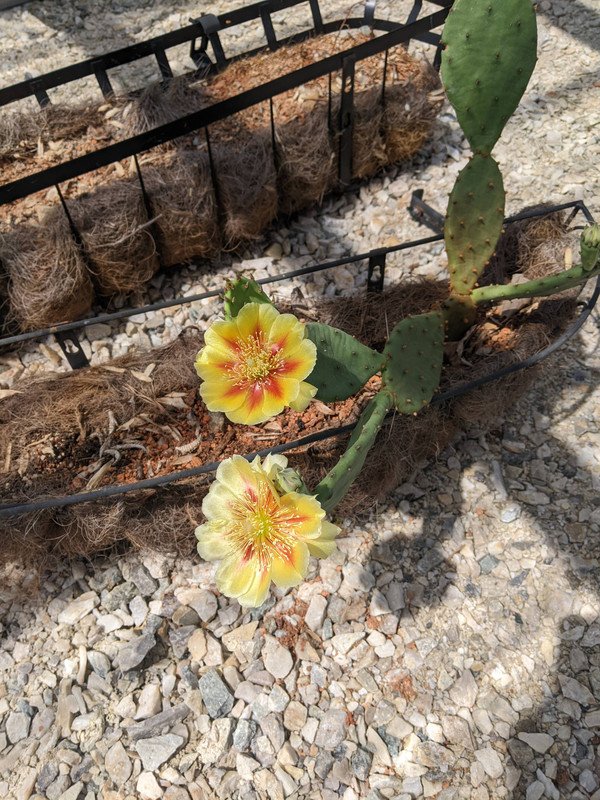 Even though the cannabis plants cannot be moved out to the green house yet. There are some thriving plants inside the green house where they are happy with low humidity and high temps.. My cacti baskets.. And they are so happy one of them flowered for the first time.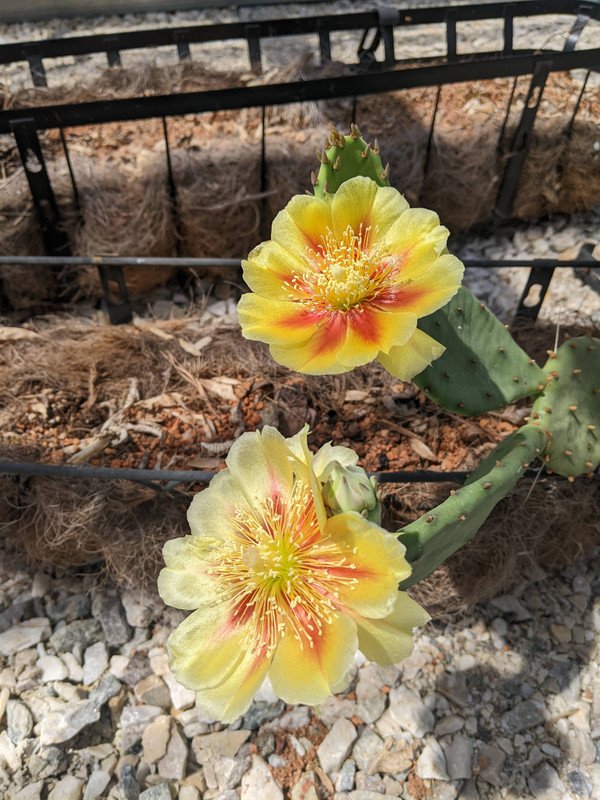 The Eastern Prickly Pear makes some great looking flowers, I moved them out of the green house so hopefully they will get pollenated and I will get a couple cacti fruit.
So even though the green house is not complete, many of the desert plants inside are just fine with the current setup... haha