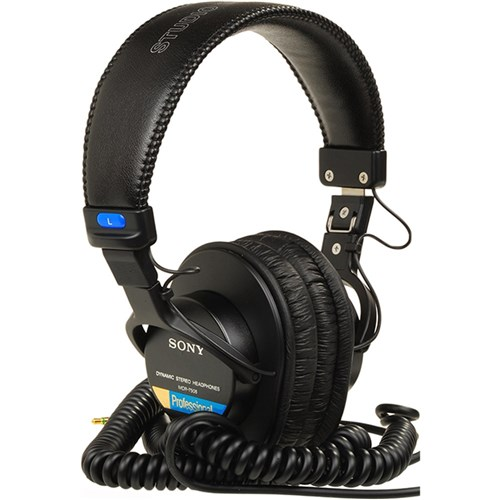 I've actually owned these headphones for nearly 8 years, but a couple of years ago I had to buy a new pair because my son broke mine while in the process of being a little boy. Oh well, they were pretty old and were probably in need of replacing anyway... but there was still a little life left in them.
I use these headphones for everything: DJing, podcasting, and of course casual listening. The important thing to me about them is that, although it has a plastic housing, the hinge itself is metal. As a DJ this is tremendously important because, as with many DJs, I remove one side and place it off my ear onto the back of my head so I can beatmatch properly. The cups do not swivel, however. Personally that doesn't bother me since I never used my headphones that way, but if you're looking for swiveling cups, this is not the set for you.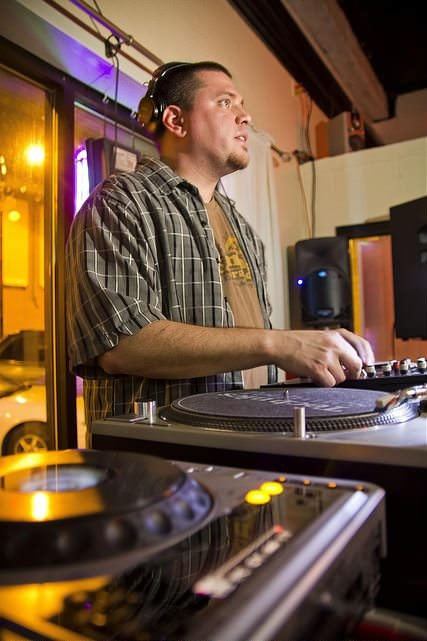 But, while they may not swivel, they do flip completely upside down for easy 1-ear listening.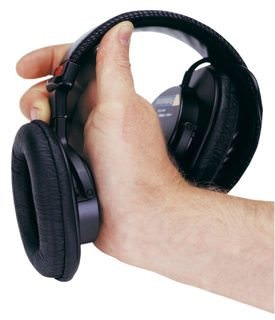 They're very comfortable, too. When I got my first pair, I used to listen to them all day at work for nearly 2 years, so they were getting used daily. Also, I'm not rough with my headphones, but I don't baby them, either. If they can put up with me, they can put up with most people with common sense care.
They have big 40mm Driver Units for amazing frequency response of 10-20,000Hz. The closed-ear design does a great job of blocking external noise. They don't have Noise-Cancellation, which is fine with me because most NC headphones I've worn have an inherent "buzz" in the background, which is the NC feature itself running, and thus taking away from the sound quality, IMO.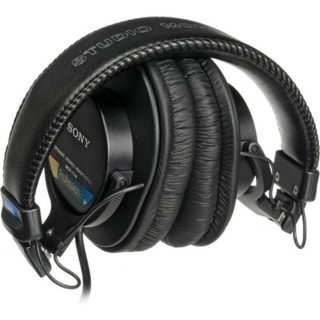 The folding design makes for easy storage, and it also comes with a nifty bag to carry them around. In fact, the bag that came with my previous set was more of a faux leather drawstring bag, but this new set came with a thick woven nylon bag. I like this and see it as an improvement over the faux leather because the skin began to flake away after only about a year.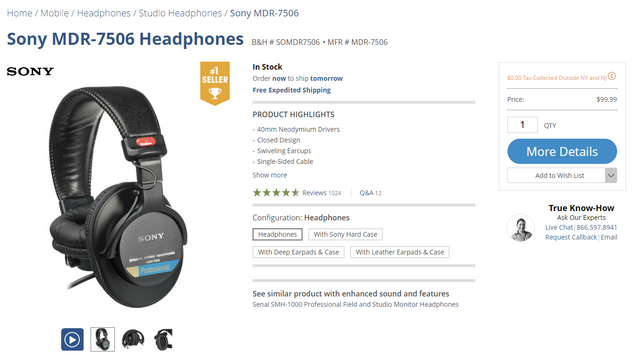 Also, I feel that the price is great for the quality. I paid $80 on sale from B&H Photo (they're usually $100), and having used a wide variety of pro headphones for DJs costing upwards of $300 or $400, I feel these stand up very well against those, so long as you don't need swiveling cups.
So, in a rating scale of 1-5, with 5 being the best, I'm going to give these a strong 4.7, coming short of the full rating due to not having swiveling cups. Not a big deal to me, but I know it'd be a deal breaker for many DJs.
If you're interested in taking a closer look, you can check them out on Sony's webite HERE.
Or, if you want to buy them, I recommend B&H Photo, which can be found HERE.